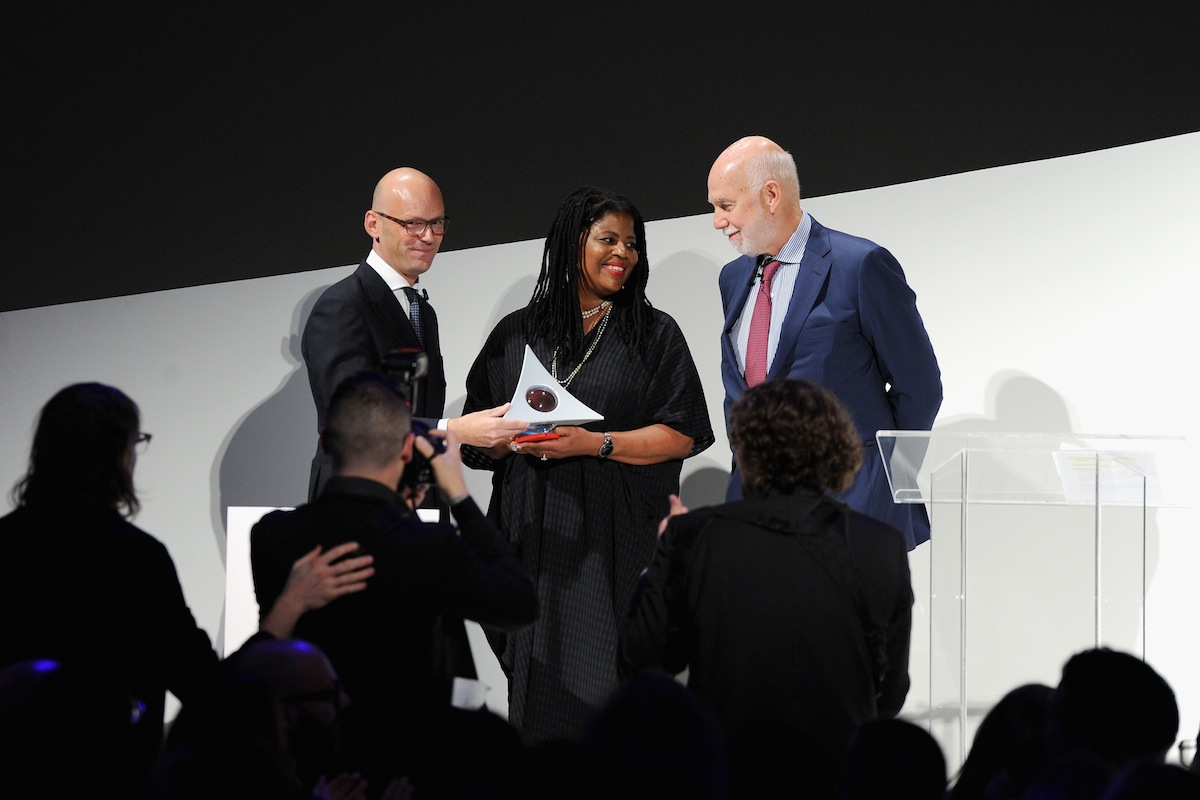 Simone Leigh Wins the 2018 Hugo Boss Prize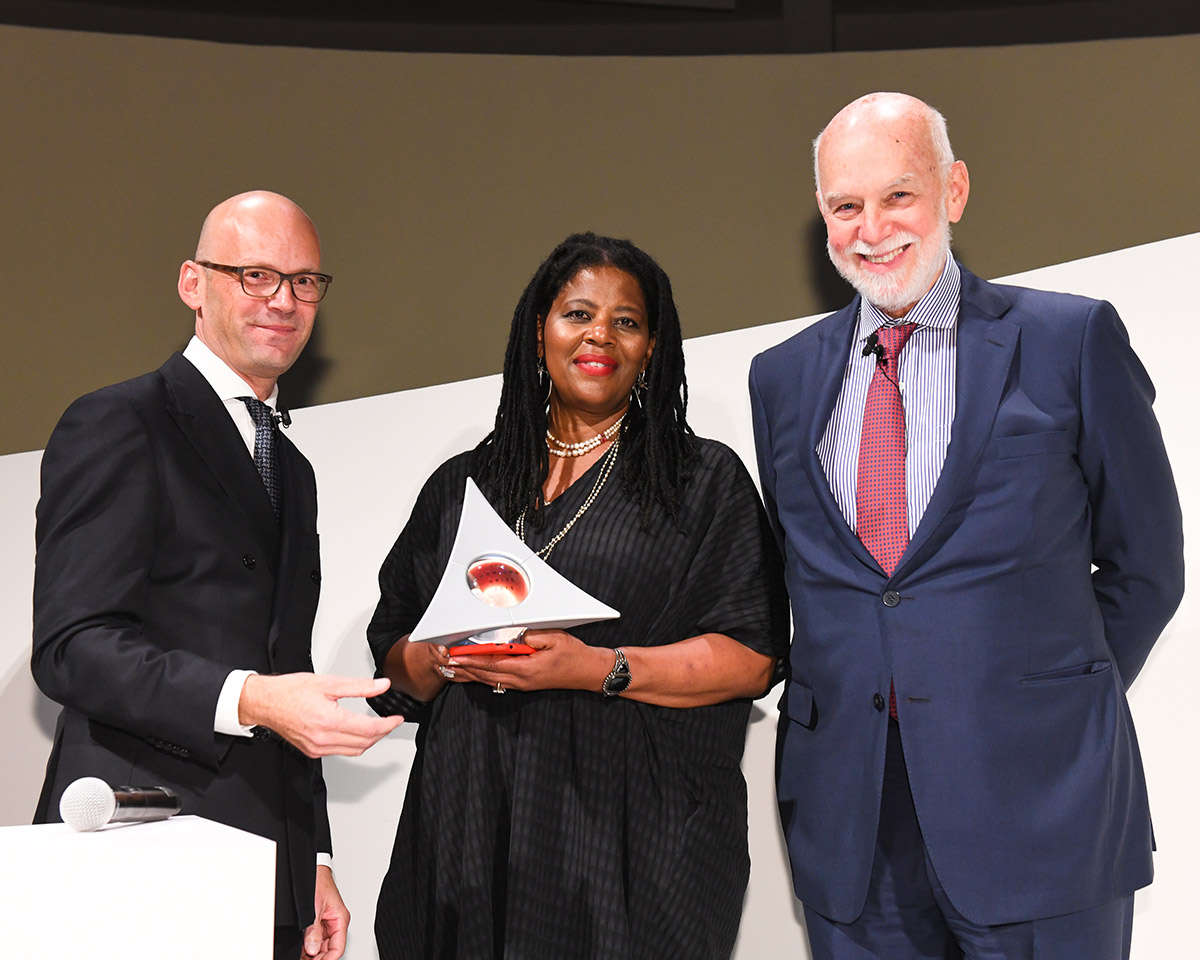 Mark Langer (CEO of BOSS), HUGO BOSS PRIZE winner Simone Leigh, and Richard Armstrong (Director of Solomon R. Guggenheim Museum) at last night's ceremony. Image by BOSS.
Last night, Brooklyn-based artist Simone Leigh was announced as the winner of this year's coveted HUGO BOSS PRIZE. The award, which has been presented to a number of artists since its inception in 1996, is organized in partnership with the Solomon R. Guggenheim Museum to recognize significant accomplishments in the world of contemporary art.
Leigh has worked across various mediums, including sculpture, film, performance, and programming, to explore politics, feminism, folklore, and the marginalization of Black women. Over her career, her pieces have been shown at MoMA PS1, the Hammer Museum in Los Angeles, and The Andy Warhol Museum in Pittsburgh. Other nominees for this year's award included Bouchra Khalili, Emeka Ogboh, Frances Stark, Teresa Margolles, and Wu Tsang.
The prize includes a $100,000 stipend, donated by the Guggenheim Foundation, along with a solo exhibition at the museum that will open in the spring. "The HUGO BOSS PRIZE is at the center of the Guggenheim's commitment to contemporary art. We gratefully acknowledge our friends at HUGO BOSS for their visionary partnership in this endeavor, which has made significant contributions to the field of contemporary art and introduced emerging artists to a global audience," said Richard Armstrong, director of the Guggenheim Museum and Foundation, at last night's event. The voting jury members featured a wide number of industry veterans, including Nancy Spector, artistic director of the museum, and Dan Fox, writer and editor for Frieze magazine.
The ceremony was hosted at the Guggenheim Museum and included notable guests like Academy Award-nominee Naomi Watts, actor Alexander Skarsgård, designer Cynthia Rowley, and artist Chloe Wise. Guests were also treated to a performance by pianist and composer Alexis Ffrench. Check out some pictures from the event below.
[slider_pro id="270″]