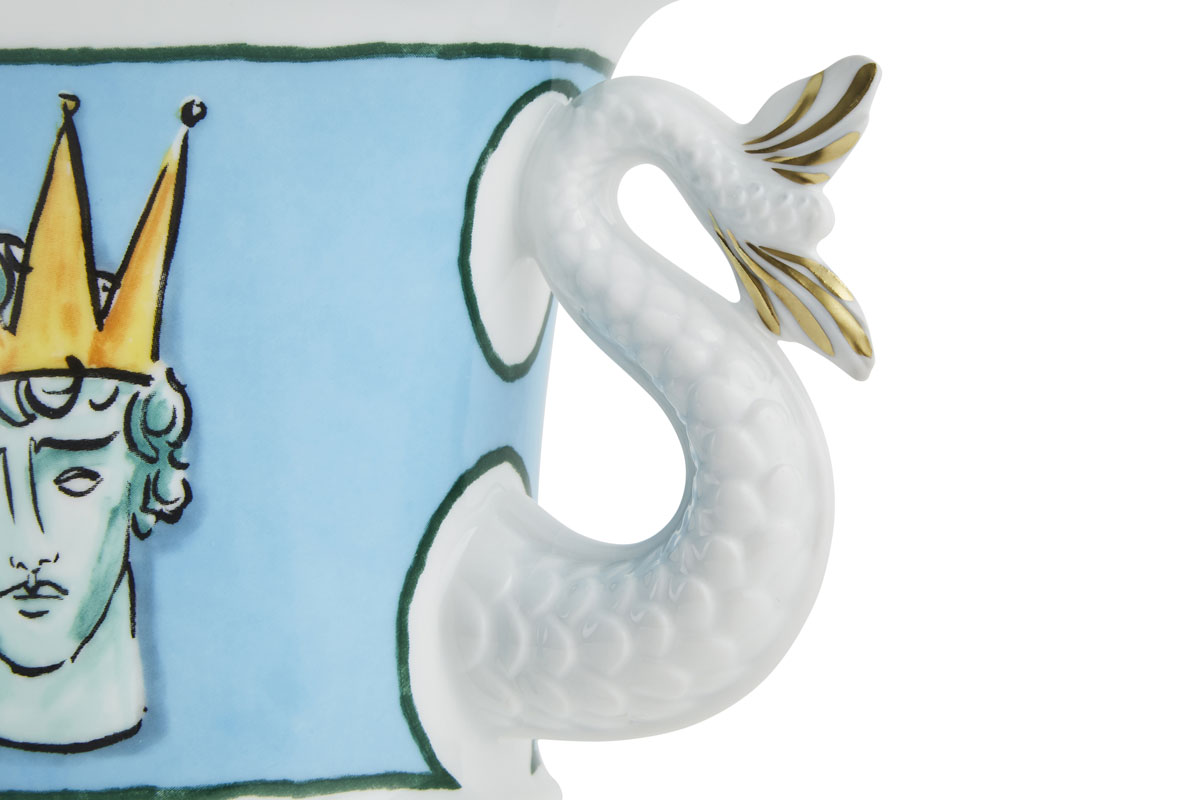 Richard Ginori & Luke Edward Hall Make Neptune-Inspired Porcelain
British designer Luke Edward Hall is launching a collection of Greco-Roman-inspired porcelain pieces with Richard Ginori. Ranging from Neptune, the Roman god of water and the sea, to mythological creatures including dolphins, seahorses, among other things, the "Viaggio di Nettuno" collection offers a dramatic twist on plating and table settings.
The designer also followed the codes of antiquity to make sure the pieces coexist harmoniously: for example, many of them are marine-inspired. Busts, heads with crowns, and corals and seashells adorn plates, teacups, teapots, trays, and other pieces associated with fine dining. Throughout the new picturesque collection, Hall further expresses his love for maximalism and storytelling through design, providing a referential alternative and escape from the mundanity of traditional tableware.
The collection will be available on the Richard Ginori next Thursday, October 31.