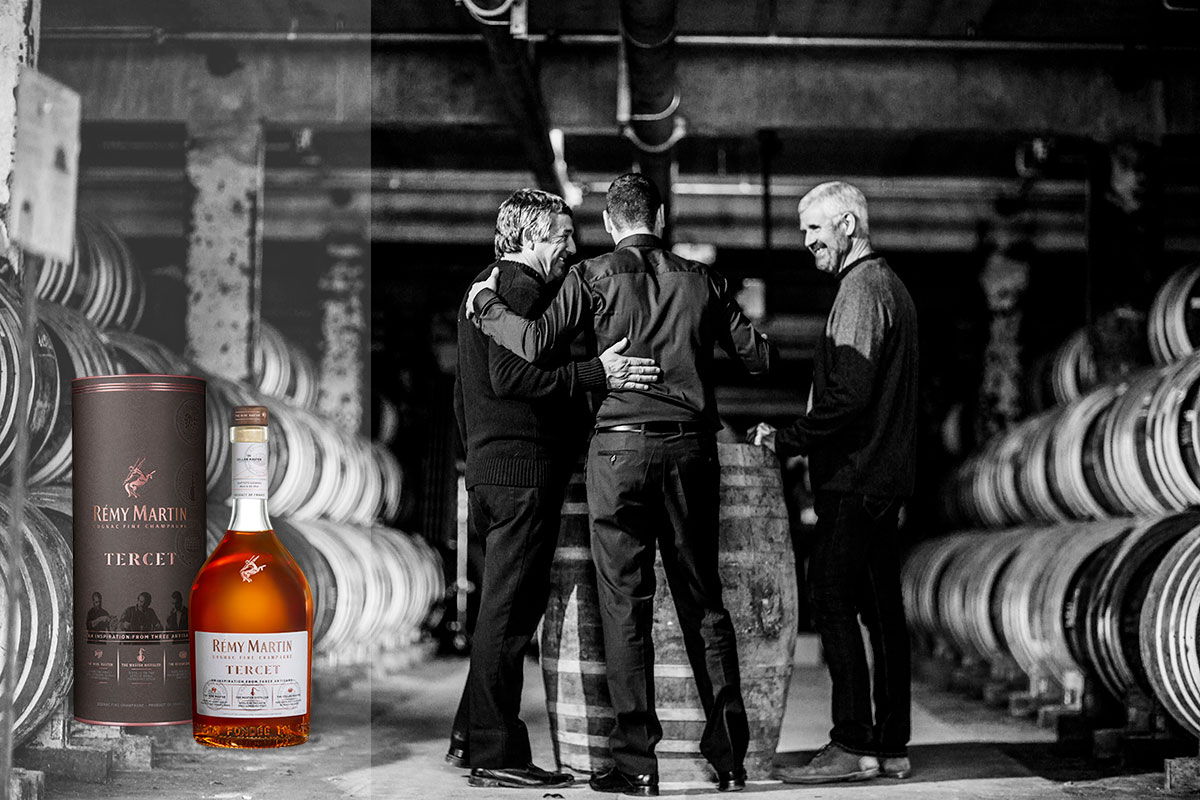 Remy Martin Has A New Permanent Extension: Tercet
When it comes to cognac, it is not often that entirely new extension come to the table especially from giants like Rémy Martin. In launching Tercet, the house is entering a new terrain (similar to that of whisky) where artisans take extra effort to distill and blend a new version of what is essentially the same spirit. It's new sides now take center focused on particular facets and notes earlier perhaps subdued.
Tercet was a work of three talents including Rémy Martin Cellar Master Baptiste Loiseau, Wine Producer Francis Nadeau, and Master Distiller Jean-Marie Bernard. It's through this harmonious and dedicated work in maintaining the standard of the celebrated house that the 84-proof spirit was born. The scent gives off a whiff of fresh notes of fruit — easily confused with grapes of the Champagne region. From there the experience is well-rounded with extra notes of exotic fruits and spices. It wraps up with a touch of toasted almond for a long and complex finish. Neat or over rocks, Tercet is ready to be savored.