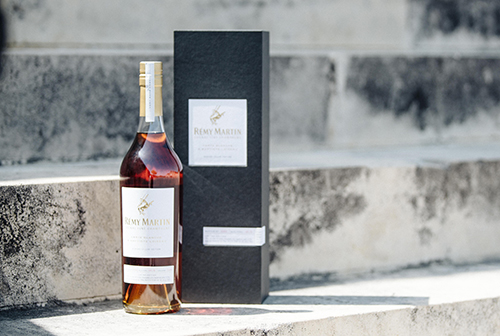 Rémy Martin Celebrates Release of Carte Blanche Merpins by Baptiste Loiseau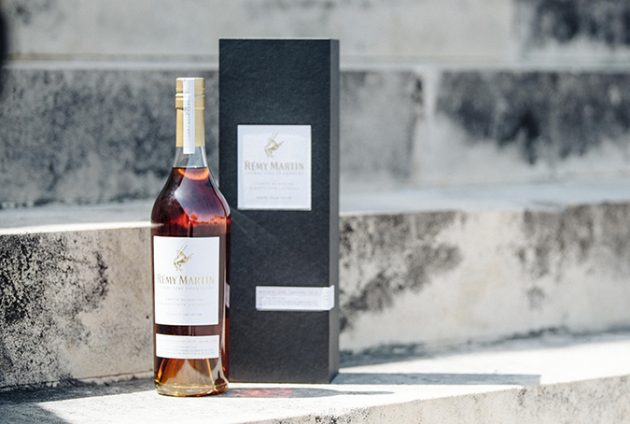 Images: Rémy Martin
A get-together with friends lounging outdoors, sipping a bold yet soothing drink with the cool breeze across your face encapsulates the spirit of Rémy Martin. A drink that brings people together for a relaxed and easy moment. This month, the iconic French cognac maker is revealing a new family secret with the limited edition Carte Blanche Merpins by Baptiste Loiseau.
The House's fields and vineyards span almost 50 acres across the outskirts of the city of Cognac, France, a vast piece of land that is enveloped by rolling green hills. Through the grapevines in the field and among the looming barrels in the dark cellar is where Baptiste Loiseau grew up. When he was of age, Baptiste began an apprenticeship with the cellar master Pierrette Trichet. After some years of blending, tasting and gaining expertise of his own, Baptiste was entrusted with the responsibility of continuing Rémy Martin's centuries old traditions and was given the keys to the House.
Inspired by the land his grandfather left him and it's terroir, along with his talents in horticulture and a love of simplicity, Baptiste was given a 'Carte Blanche' – a chance to produce something new without any limits, with no deadline, no required bottle size, no constraints at all. Baptiste saw something special in the Merpins grapes and let it wait until it was 27 years old, and now it's ready to be shared. It's a blend that honors French culture and the House's joyous country spirit, to be enjoyed over dinner with loved ones and friends, on an evening out, or whenever feels right, as was evident on a press trip and party at the cellar celebrating to the bottle's release.
Carte Blanche Merpins Edition will be available at select liqour stores across the United States beginning November 2017.
[slider_pro id="136″]