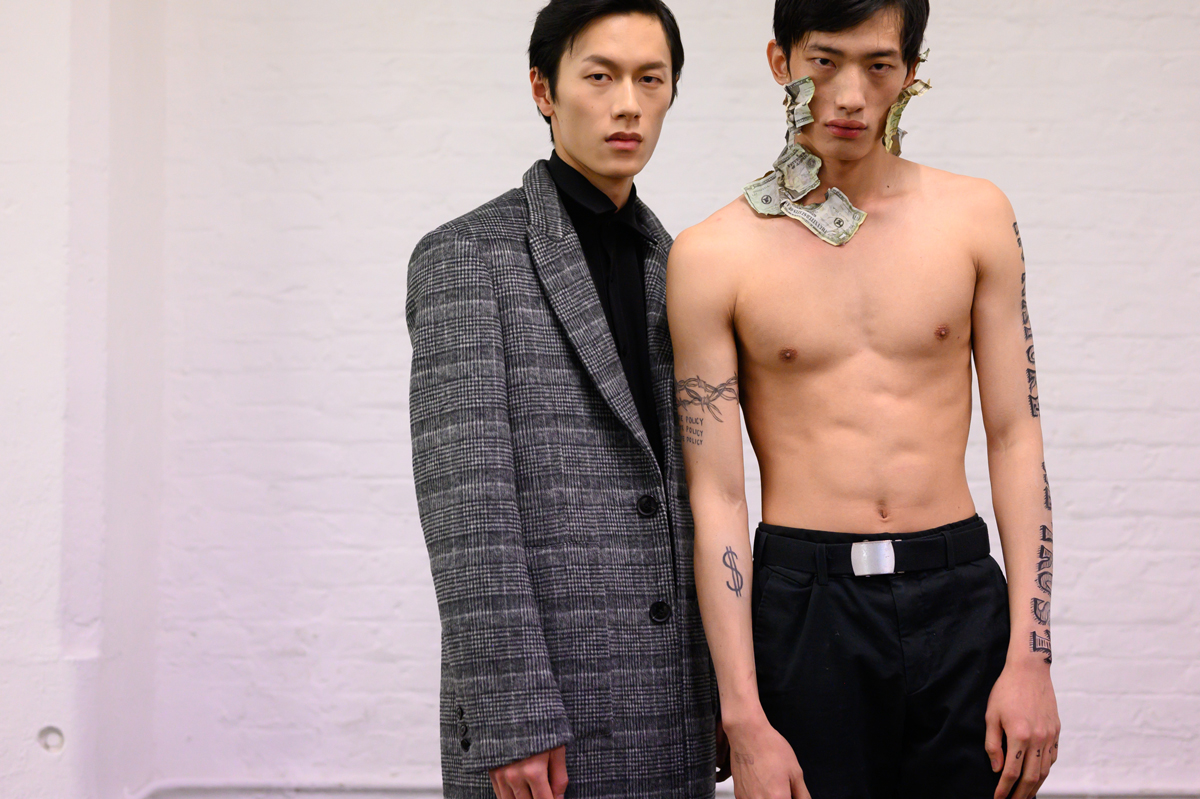 Private Policy Does Club-to-Office for FW19
New York-based designer Private Policy explores life beyond the club with some classic menswear staples. Bright accessories, including furry hats, dollar sign jewelry, and leather saddlebags, complemented traditional overcoats and parkas for when you leave the party and return to the regular hustle.
Images: Andrew Barber.