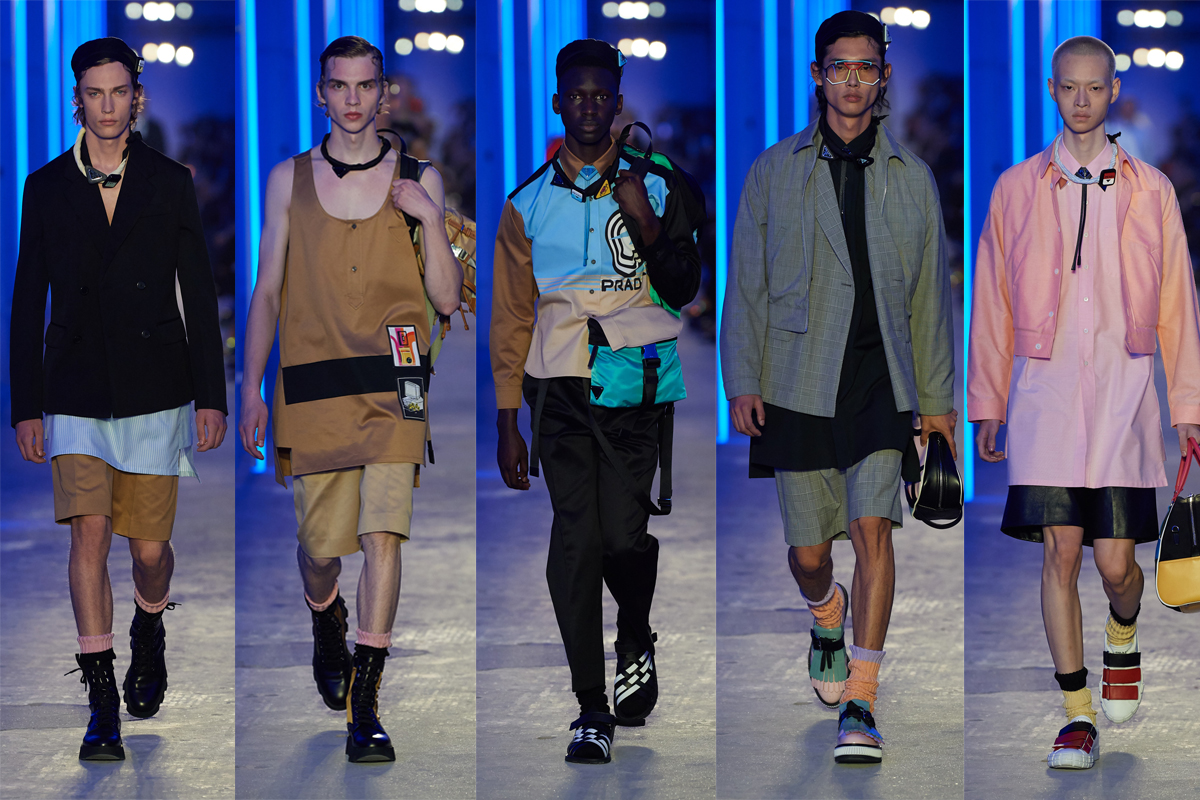 Prada's SS '20 Collection Takes Shanghai
Showing in Shanghai for the first time, Prada's Spring/Summer 2020 collection was a retro and playful feast of pastels and '90s tech. An optimistic spirit was palpable throughout the presentation. The Italian designer's signature sharp tailoring was more relaxed, with extended fits and a type of deconstructed ease that radiated comfort and elegance. A retro-theme was emphasized quite literally with decorative floppy disks and cassette tapes adorning certain looks — maybe a statement on the obsession with nostalgia? Or more just a metaphor for referencing the past to move into the future. Either way, the collection as a whole was delightfully tongue-in-cheek and clever, demonstrating the type of prizes one finds when thinking outside the box.
Take a look at some highlights below.