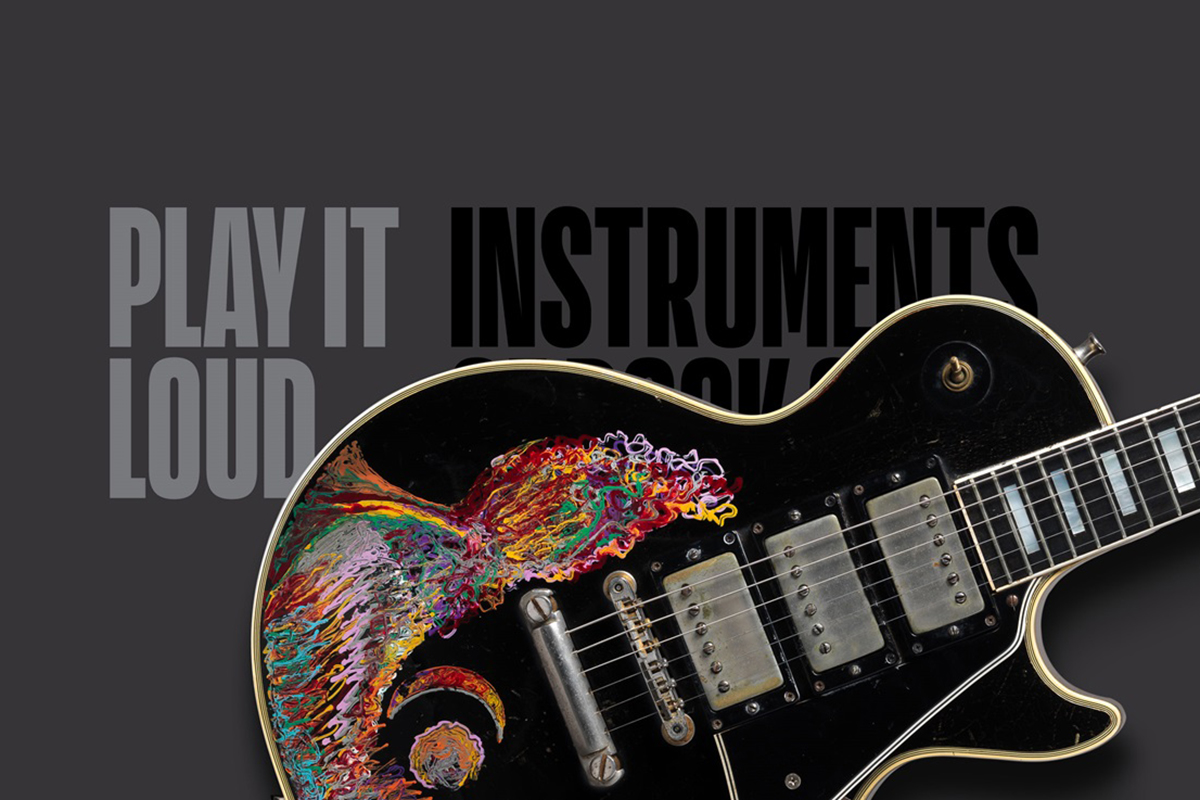 Play it Loud: The Met Celebrates Rock History
For those about to rock, head to the Met — the Metropolitan Museum of Art is unveiling the first ever exhibition dedicated to rock instruments with Play It Loud: Instruments of Rock & Roll. Organized in partnership with the Rock & Roll Hall of Fame, the immersive exhibition features over 130 instruments and other artifacts (like costumes and psychedelic posters, oh my) that belonged to some of the great rock legends of our time, including (but definitely not limited to) Keith Richards, Chuck Berry, Joan Jett, Prince, Eric Clapton, St. Vincent, Jimi Hendrix, Patti Smith, Bruce Springsteen, and Lady Gaga. (Whew.)
"Play It Loud celebrates a formative chapter in 20th-century art and culture, and the extraordinary objects featured in this presentation convey the innovation, experimentation, passion, and rebellion at the heart of rock and roll," director of the museum Max Hollein said in a statement. "The exhibition allows us to appreciate the artistry of the instruments as well as their powerful role in the creation and expression of rock's legendary sound and identity."
With such an expansive range of musical heirlooms, the exhibition does a terrific job of chronicling the history of rock and roll in an intimate manner. And the fact that it's hosted at the Met speaks to the lasting influence credibility of the genre that continues to challenge the status quo and fight The Man. So rock on.
Play It Loud: Instruments of Rock & Roll is on display from April 8 until October 1, 2019. Check out some pieces from the exhibition below.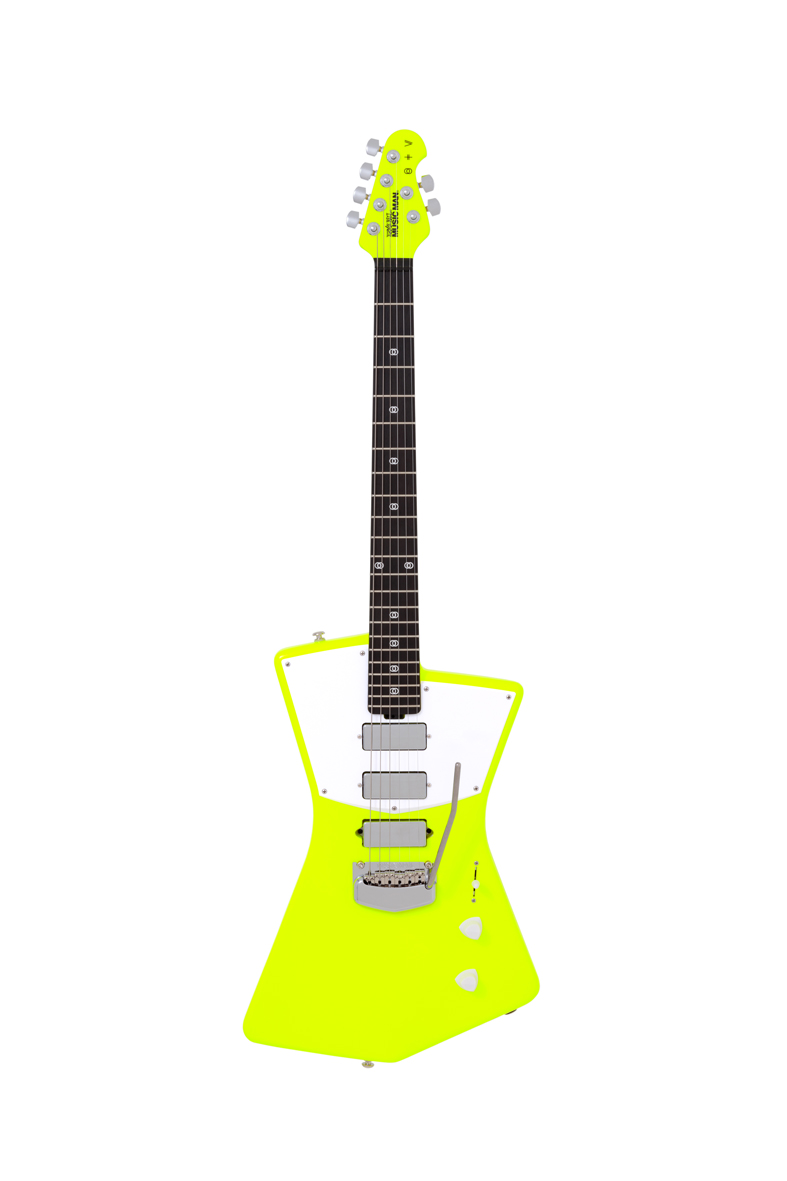 St. Vincent MASSEDUCTION edition electric guitar, Ernie Ball Music Man, 2017.
St. Vincent designed this instrument to suit her ergonomic, stylistic, and sonic needs, and
used it on her 2017 MASSEDUCTION Tour.
Courtesy of St. Vincent.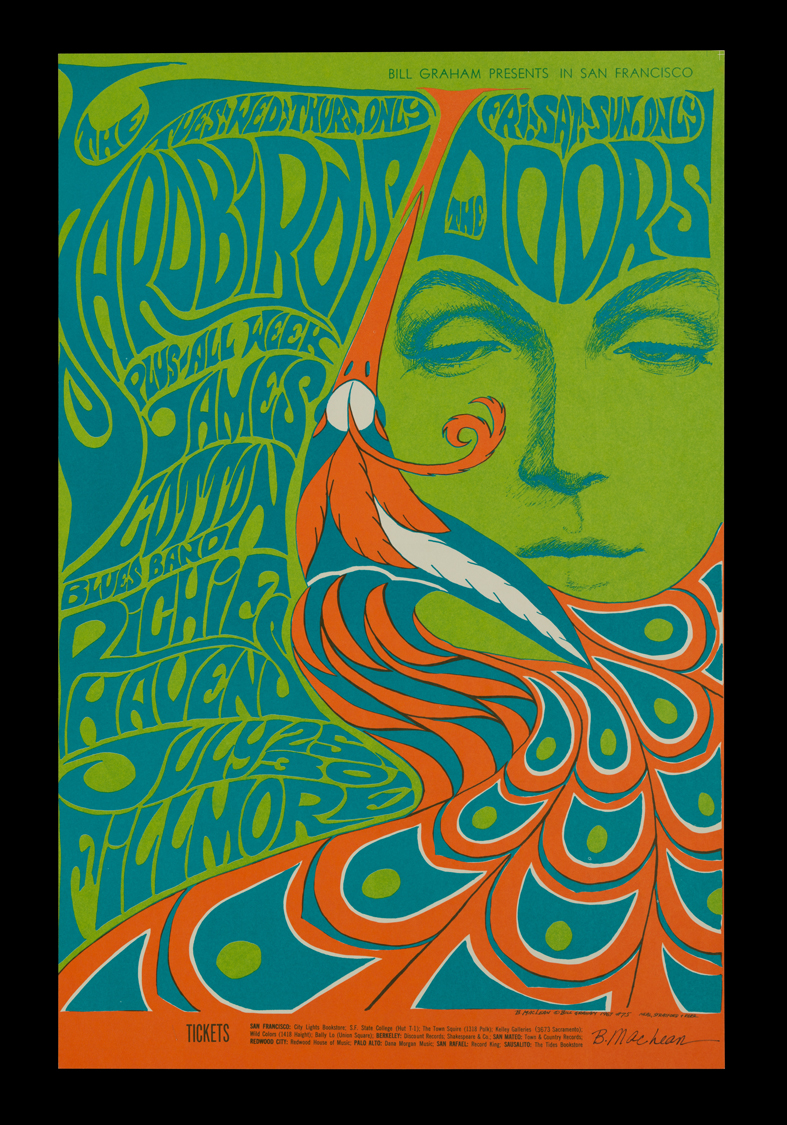 Poster by Bonnie MacLean promoting The Yardbirds' and the Doors' concerts at the
Fillmore Series, San Francisco, CA, Tuesday, July 25 to Sunday, July 30, 1967.
Collection of David Swartz
Courtesy The Metropolitan Museum of Art

Jimmy Page wearing dragon-embroidered jacket and pants and with his EDS-
1275 double-neck guitar
Lender Credit: Collection of Jimmy Page
Photo © Kate Simon
Costume: CoCo, Los Angeles; designed by Jimmy Page; Black crepe jacket and
velvet pants with silk embroidery; 1975
Guitar: EDS-1275 double-neck guitar; Gibson Guitar Corp., Kalamazoo, Mich.;
1971