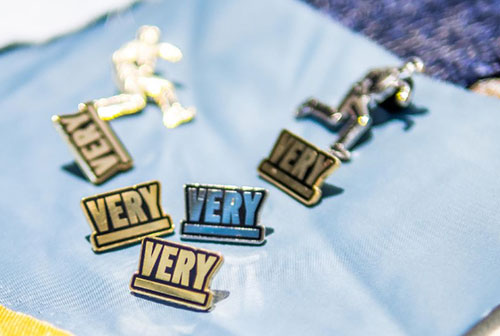 Perry Ellis x PINTRILL "Very Perry" Pin Collection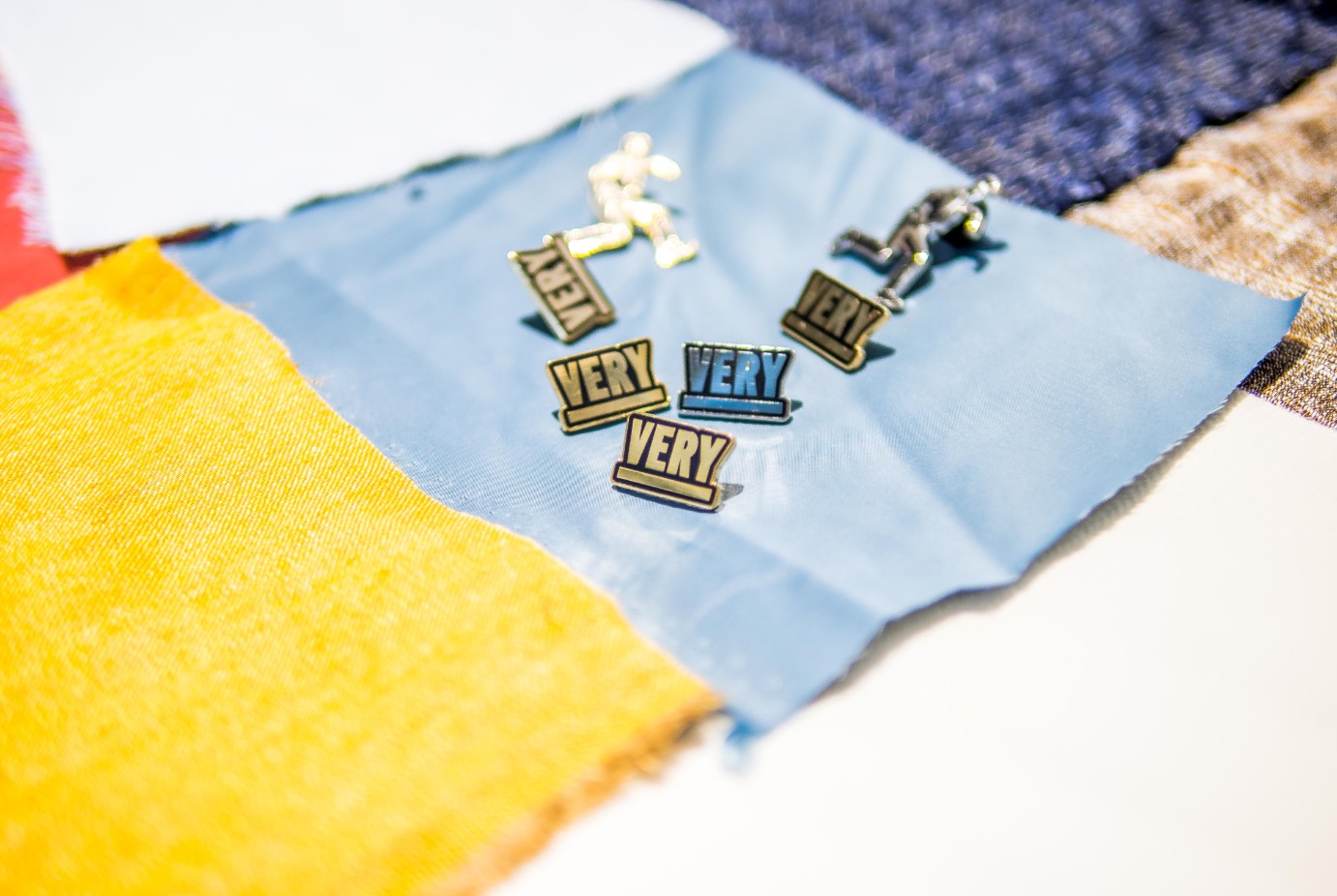 Image: Perry Ellis x PINTRILL.
Merely a week after its runway success at New York Fashion Week: Men's with a refreshingly laid-back and free collection, Perry Ellis reveals its limited-edition collaboration with a Brooklyn-based streetwear accessory brand PINTRILL. The latter garnered massive fan-base for its unique signature pins—mini yet bold, full of delightful pop-art and culture references. This time, the two present their very own "Very Perry" pin collection featuring black and gold-plated enamel pins that reads—of course—"VERY." Having started its sartorial career in 1976 with a mission to diffuse its seriousness and simply to have some fun, the founder and former president of the CFDA, Perry Ellis, redefined the industry with a much-needed wit. The partnership with a distinctly humorous accessory house that quite literally adds funk to everyday clothing marks another step of Ellis' brand's effort in spreading the fun in fashion.
The "Very Perry" pin collection is available online now.