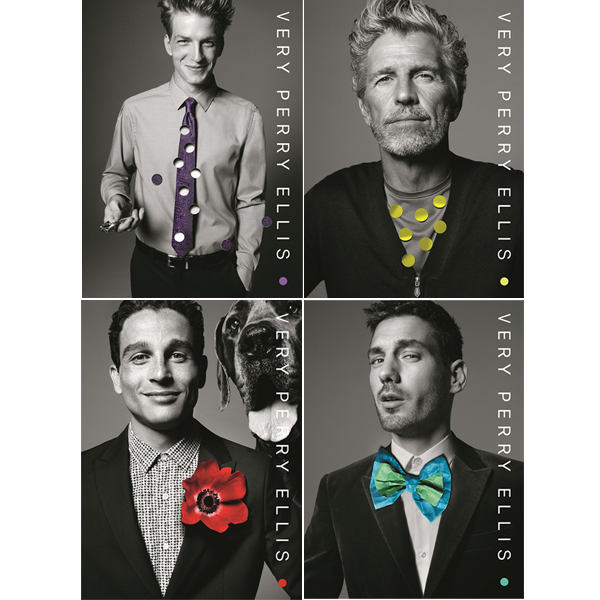 PERRY ELLIS GOES FASHION FORWARD + DUCKIE BROWN FOR PERRY ELLIS SNEAK PEEK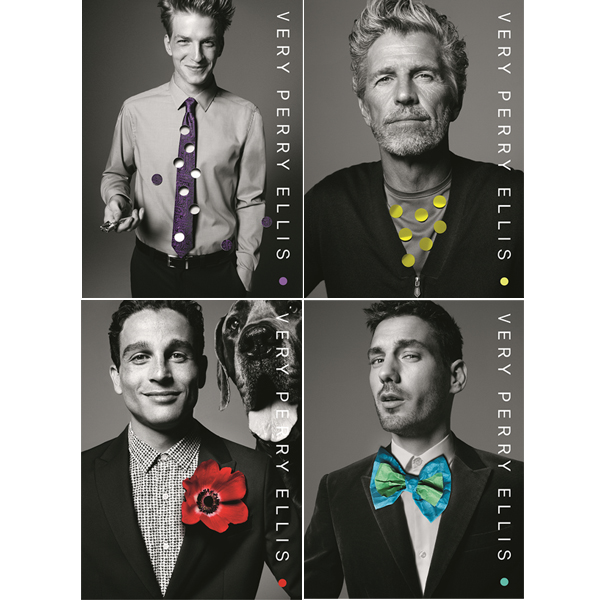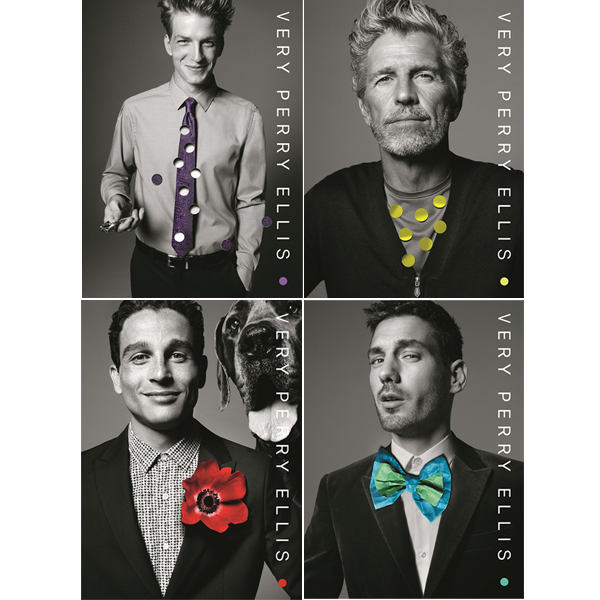 Perry Ellis has a new logo and some redesigned packaging. Simple changes but only hints at more such goodies to come. Exciting things are happening at Perry Ellis. Starting immediatly with Fall 2012, they're taking the personal wit and optimism of their namesake designer, who in his heyday defined classic American style, and are working harder than ever to infuse it into the entire brand. So what does that mean to the brand's devoted fans, us among them?
"We wanted to invigorate our brand with an updated personality to appeal to a younger man," said Carmine Petruzello, president of Perry Ellis Menswear. "After months of research, we found that a sense of levity and irreverence was not only key to that consumer, but also embodied in our founding designer. So, we are defining our future by staking a claim in the past. Perry Ellis isn't just the name on our door."
They're calling the whole thing "Very Perry", a catchphrase from back in the day that could be used to describe looks that matched the iconic Perry Ellis aesthetic.
But the Perry Ellis team is smart and they've hooked up young, quirky New York brands like Duckie Brown on a collection that'll premier during New York Fashion Week this September. But actually, WWD's got some of the pics early for us to oogle. Of note is the classic Ellis palette atop Duckie's playful silhouettes. Love for the baseball jacket and the cropped, double breasted blazer. On point.
The future of Perry Ellis will also be set forth through Perry Ellis' advertising campaign this fall. Four models star in classic back-and-white portraiture that is punctuated with an unexpected "Very Perry" pop of color and levity. Polka dots, a paper bow tie and an oversized flower appear to 'photo-bomb' the portraits, turning what is a typically serious moment in fashion into something light-hearted and fun. And the portal to the past is even more exacting—model Matt Norklun, the legendary face of the brand in the 1970s and 1980s, will make a reprisal in the fall 2012 campaign, uniting the updated brand position to its heritage.
"Perry Ellis elevated American sportswear and he thought casual clothes were fashion's highest expression," said Matt Cronin, vice president of marketing at Perry Ellis. "He did this all while serving as the industry's leading wit and optimist. He asked us to not take it seriously. We like that as a philosophy, for clothes and for life too." And us too. We welcome you, new quirky and care free Perry Ellis.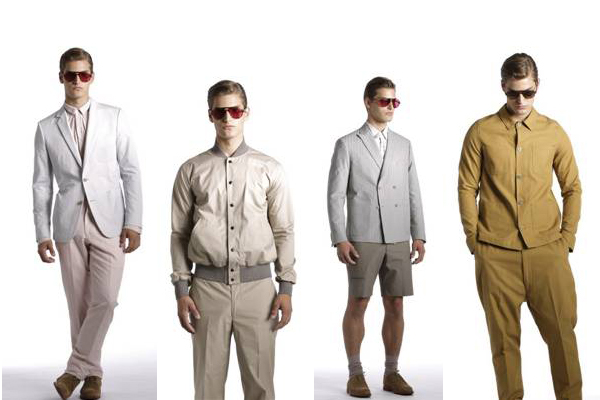 Photographs by WWD