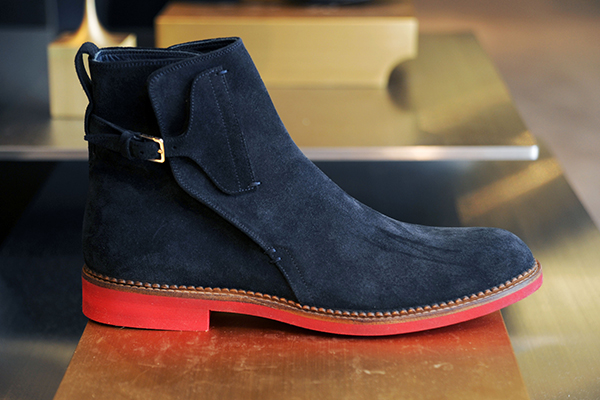 5 QUESTIONS WITH SERGIO ROSSI DESIGNER FRANCESCO RUSSO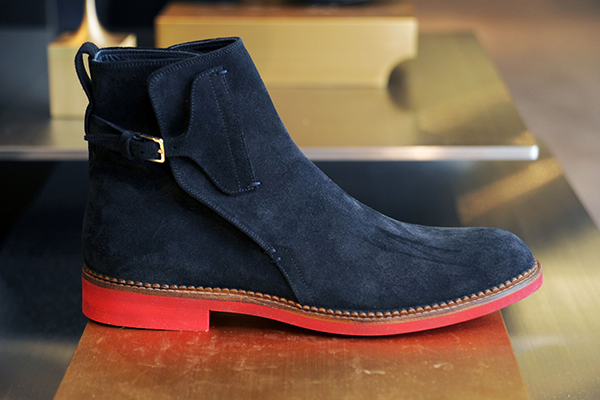 Barney's New York on Madison Ave just completed a new floor that's completely dedicated to shoes. They may be calling it the 5th floor, but we'll be using the word "heaven" to describe it. A lot is going on to mark the occasion. Firstly, any shoe bought from now till July 22nd will have 10% of the proceeds donated to the Human Rights Campaign (to fight marriage discrimination against LGBT people around the world). And Second, to celebrate, last evening Sergio Rossi hosted a cocktail hour on the 5th floor/heaven that also served as the debut of his Fall 2012 collection. We chatted up the young Italian designer whose new collection adds just the right amount of flare to Sergio Rossi mens.
1—We love the colored soles! What inspired you to go with this palette?
Francesco Russo: For me its from the gut. There was no specific reference but there were feelings from deep inside.
2—What's the biggest challenge in designing mens shoes as opposed to womens?
FR: Its a totally different game for men. You have to both challenge and respect tradition while also making something beautiful.
3—Who is the man you design for?
FR: Myself
4—Which of the new shoes are your favorite? Why?
FR: They're all my babies! I love them all.
5—Which designers do you look up to?
Roger Vivier and Manolo Blahnik
[nggallery id=38]