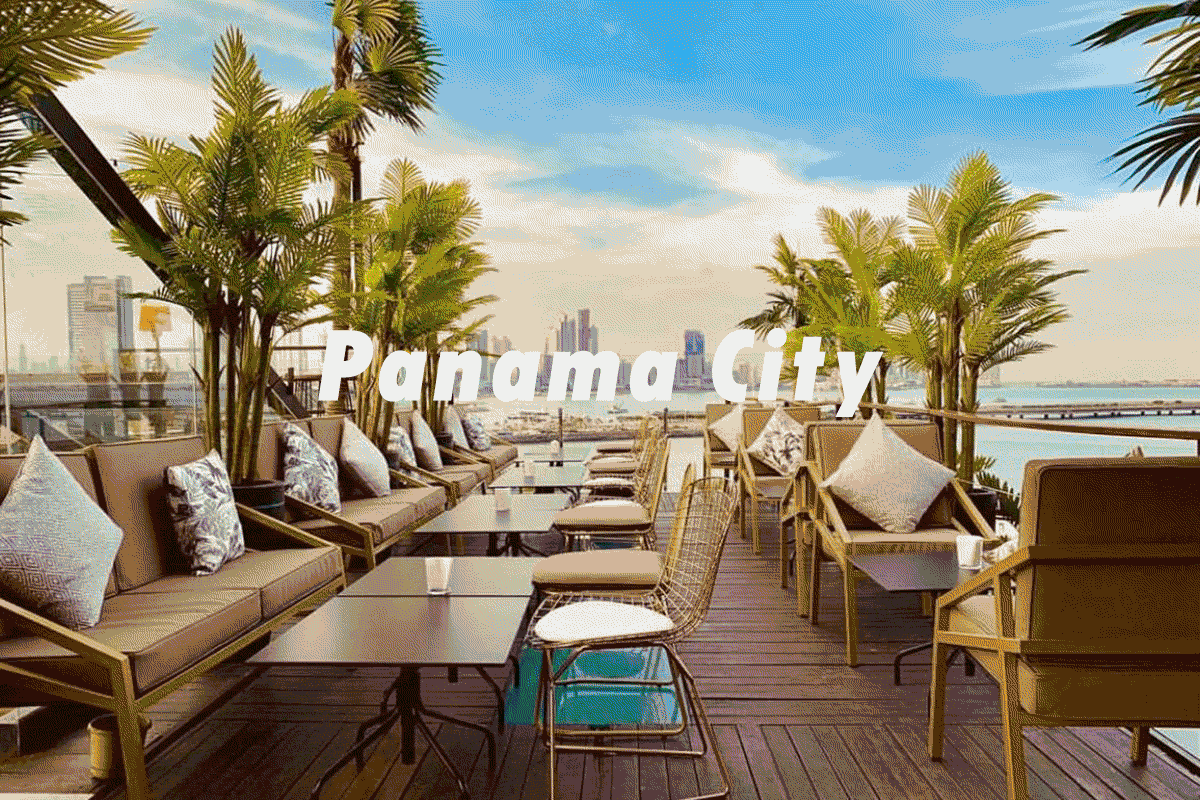 Panama City, Latin America's Forgotten Corner
When an entire city sits on an artificial waterway connecting the Pacific and Atlantic Oceans, international commerce and transportation can easily impact its culture. Despite this, Panama City manages to maintain the status of a proper Latin city with reggaeton-blasting bars, plenty of rice-beans-and-chicken, and most of all, year-round tropical weather. The destination remains an underrated yet wonderfully beautiful city between two continents.
Often referred to as the Dubai or Miami of Latin America, Panama City is indeed a compilation of glass skyscrapers haphazardly scattered on its coast behind Avenida Balboa, the scenic highway. Fortunately, with such contemporary development also comes plenty of culinary innovation and modern architecture. Be it eating, dancing, or surfing, Panama has plenty if you're willing to dig a bit deeper the concrete facade.
We've rounded the best of the city with a little advice from Panama Equity.
When to Go
Tropical cities balance on a half-year rain season which occurs during the Northern Hemisphere's summer. The rain comes in as much needed as a break from intense heat making the city lush with greenery and palm trees. Visit Panama in the spring when the city is a blooming haven.
Where to Stay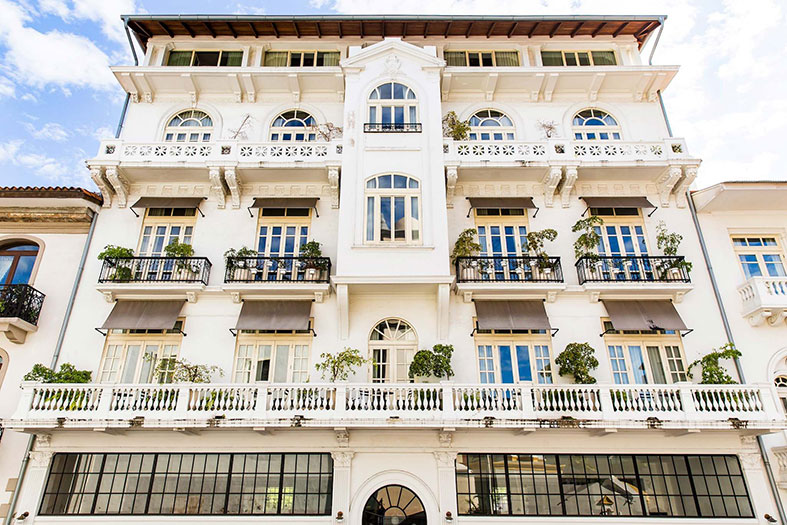 American Trade Hotel | Image Courtesy: American Trade Hotel 
An Airbnb experience will surely land you an ultra-modern apartment in a high rise building, but the true Panama experience lies in Casco Viejo, the old town. As a Latin American country, Panama was colonized and so the remaining Casco buildings are characterized by an architecturally colonial-style centered around a town square. These color-splashed homes are a true gem of the city. Both the American Trade Hotel and Central Hotel are located within the heart of the neighborhood taking a modern-spin on colonial style. The two seem directly plucked out of Miami's South Beach or Mexico City's Condesa.
What to Do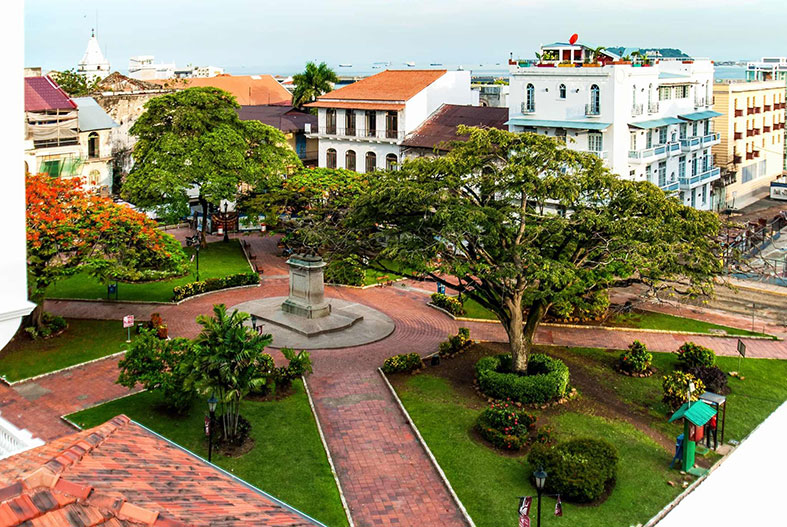 A look at Casco Viejo main square | Image Courtesy: American Trade Hotel 
If staying in Casco Viejo, the neighborhood charm lies in the nooks of the abandoned buildings and casual streets that lead straight to the coast. On a low-tide day, you may even be able to stroll down to the sandbar. From there, the Cinta Costera, a coastal beltway perched on the water is a lovely way to spend an afternoon strolling past its mini-parks. If you're not much into walking, bikes are available for rent. The path runs all the way to Amador Island with a Miami-feel and a marina.
Day-Trips
When looking for a more active and nature-infused pastime, a day-trip out of the city is mandatory. It is possible to hike the Ancon Hill or perhaps horseback ride at the Hacienda Country Club.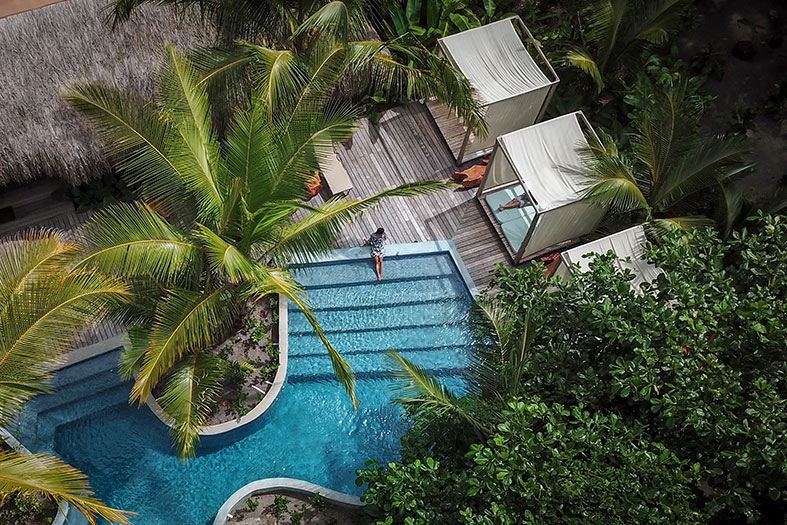 An aerial view of the dreamy Isla Palenque | Image Courtesy: Isla Palenque
Locals love to drive out to Punta Chame for its long surfing waves or small islands close to the city like Portabello and Isla Grande. Boats are available at the port. For a longer trip, San Blas islands are the Bounty-postcard of the country with its clear waters. While most of these are private islands already, an ultra-luxury experience is available at the private Palenque Island.
Where to Eat/Drink
From food trucks to high-end cuisine, Panama is a perfect foodie experience. The San Francisco neighborhood is known for its gourmet food trucks with tacos, burgers, you-name-it, galore. For a good sit-down atmosphere, the family-run Meze is a great little place along with locations like Brutto, and Tio Navaja. For special occasions, Makoto is a lovely restaurant with a secret bar behind a fridge door ready to start off any night with yummy cocktails. But if a gourmet experience is more up your alley, word on the street is that Donde José is the way to go.
A peek at the tasting menu at Donde José | Image Courtesy: Donde José
For a brunch experience, head over to the American Trade Hotel, Mahalo, and Miranda Cafe and Bakery for a hearty meal (and absolutely Insta-worthy).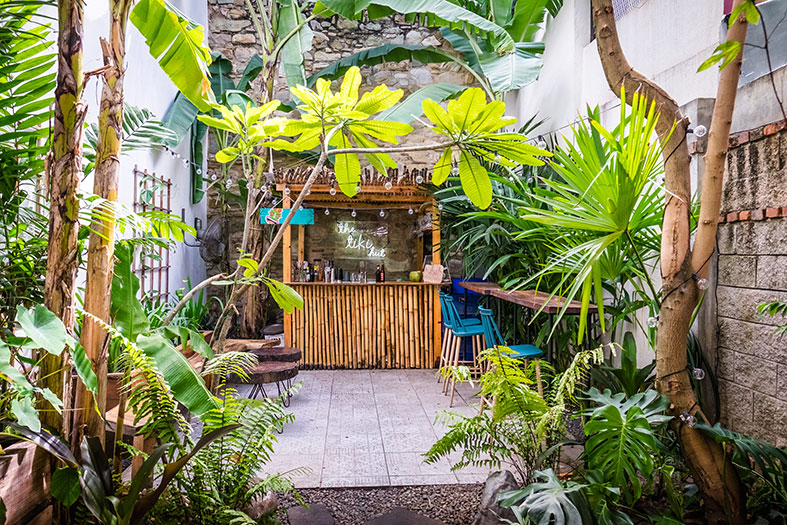 Tropical vibes at Mahalo | Image Courtesy: Mahalo 
Bars to look out for: Pedro Mandinga, Amano Bar, The Strangers Club, Blue Moon Taphouse, and Salvaje.