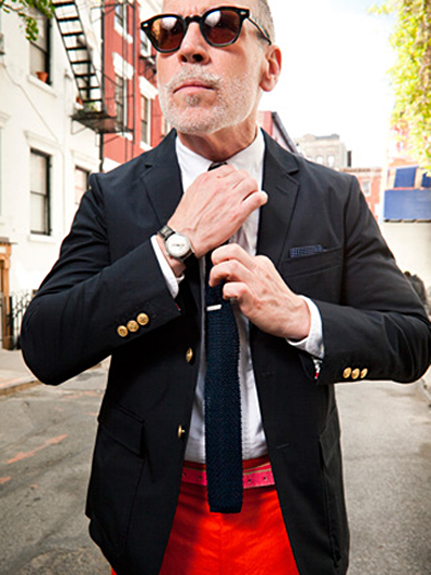 Nick Wooster: A Cigarette, A Department Store and Other Cool Stuff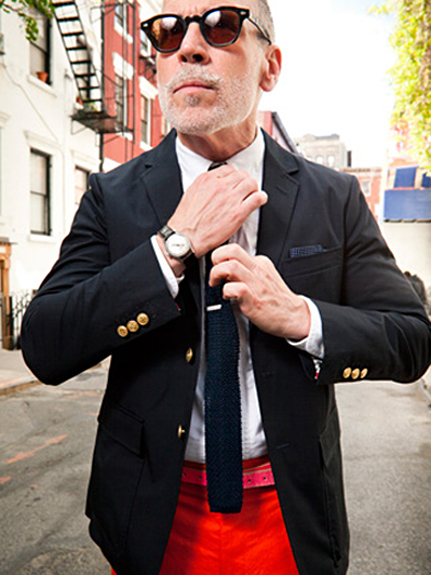 Late last week we were floored by the news that Nick Wooster, one time fashion director of Neiman Marcus and Bergdorf Goodman and all around fashion savant, agreed to take the role of Creative Director at JC Penney. Few are the challenges that compare to making Penney's cool but if anyone is up to it, we're sure its Nick Wooster. For all this busy man has been up to, its heartening to know that we can still find him musing and offering up men's styling tips on Park & Bond (You can find those links here and here). Oh yeah and after the jump, you can check out a Jake Davis test shot of Wooster smoking a cigarette and modeling the kind of look that shoppers of JC Penney better get ready for.
Video:

Jake Davis Test Shots: Nick Wooster from Jake Davis on Vimeo.