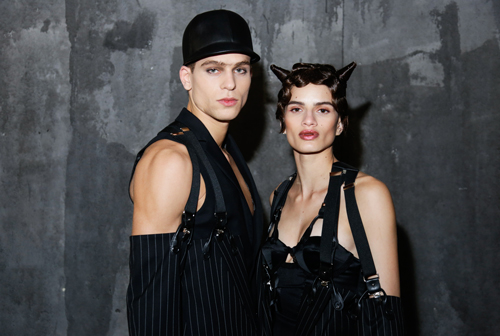 Moschino Fall 2018 Milan First Looks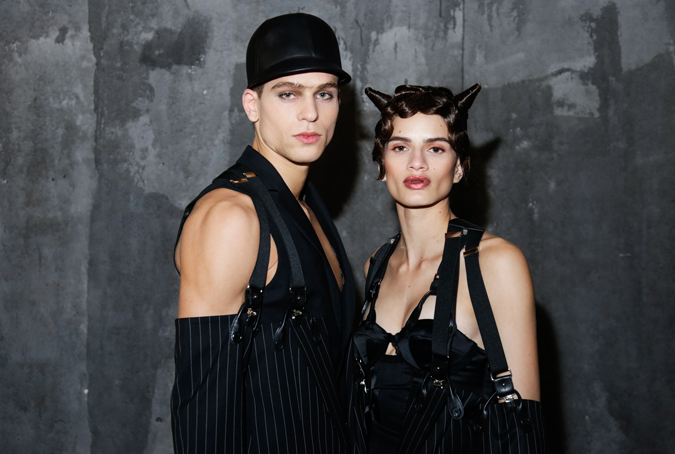 Images: Paolo Simi for ESSENTIAL HOMME.
Moschino delivered not one but two major 90s Madonna references — the soft S&M aesthetic of Erotica and the deconstructed menswear of the Blond Ambition tour — in one rich presentation. Several models were covered with black latex masks, jackets were kept opened to reveal studded leather harnesses, suits were printed with newspaper-clipping graphics, and suits were deconstructed and repurposed in a way that I can only assume should be interpreted as a reclamation of power. Here for it. Slay.