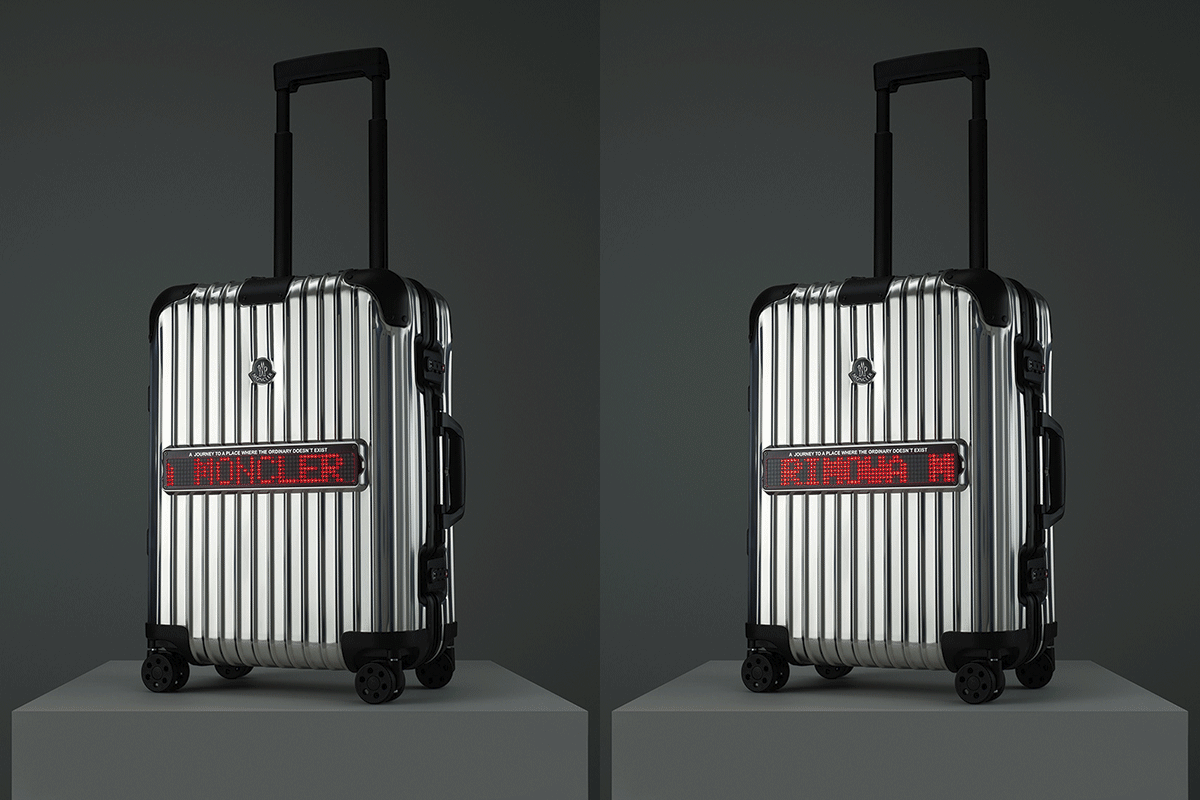 Moncler and Rimowa Released New Customizable Luggage
Outwear brand Moncler and hype luggage maker Rimowa are collaborating on a new range of tech-enhanced travel goods. Both brands are well-versed in the art of strategic collaborations — Moncler Genius has partnered with famed designers like Rick Owens and J.W.Anderson while Rimowa has teamed up with Dior and Off-White amongst other brands. And this isn't the duo's first time working together either, having previously worked together in 2013 and 2016. The latest Moncler x Rimowa collaboration dubbed "REFLECTION" is a throwback to its roots. The cutting-edge suitcase is inspired by Rimowa's Original Cabin in aluminum, which is also resemblant of Moncler's own puffer jackets. The piece is then upgraded with an LED screen on the exterior of the suitcase (which can be programmed with customizable messages) and finished with black matte handles, riveted corners, and a dark grey luggage tag. The bags also come with an accompanying app by the same name.
Moncler and RIMOWA's "REFLECTION" suitcase is set to launch sometime in June 2020 just in time for summer.