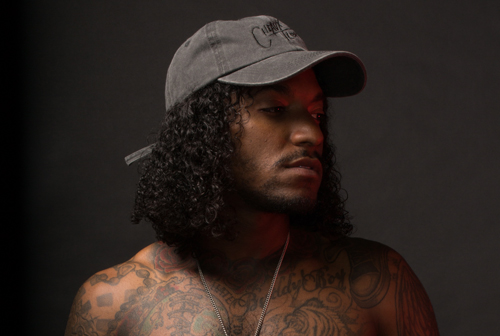 Lloyd Makes Stunning Return with 'Tru'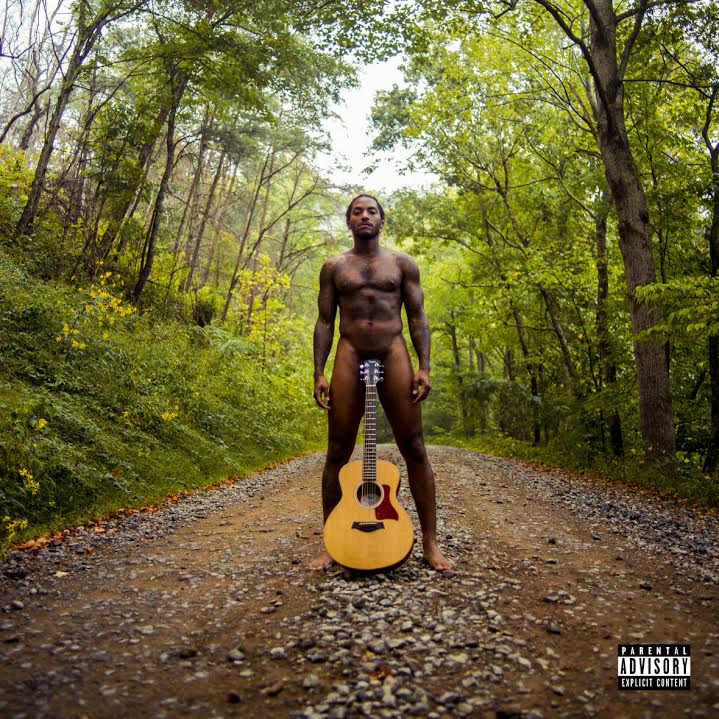 After a lengthy hiatus — it's been 7 years since his last full album — Lloyd returns to the music scene ready to bear it all. Today is the release of Lloyd's latest effort, Tru, which sees the 31-year old R&B star adopting a more bare-bone approach to his songwriting. When the album was first announced earlier this year, it caused a social media frenzy due to the striking artwork which features the singer naked in the wilderness, with only an acoustic guitar covering him.
"I feel free when I'm naked," he tells me, laughing. "I think it's just my way of letting go of my fears, insecurities, and anxieties that I carry with me sometimes. I feel it's so easy to mask my  true emotion, true feeling. To not always be honest — it's really easy to lie. So that was me embracing what it means to let go, be vulnerable, be honest, be transparent, and be appreciative of who I am and who I'm not."
Not everyone was initially receptive to Lloyd's decision to display himself so vulnerably. And when one critic voiced his homophobic disapproval on Instagram, it was the artist's compassionate response — "I pray for you and those like you everyday, in hopes that one day you will focus on yourself before you have the want to judge another," he replied — that started circulating, with some Twitter users referring to it as the most humble shut down ever.
"I'm so thankful for the opportunity to build a fellowship with people of all different backgrounds," he says regarding the incident. "When I was away from music, I was feeling a little bit consumed by the lack of communication, the compassion, whether that was between the police and the community, or between politicians and the community. I thought the best way for me to contribute was to inject a little bit of compassion into the world through my music. No one is born with hate in their blood, it has to be a learned trait. We all are products of our environment, so instead of me hating someone who has hate, I try to understand why they feel that, and I think it leads me to a more productive way of addressing it. That's what that was about."
Lloyd speaks with the earnest and optimistic candor of someone who has done some serious soul searching in his absence from the mainstream. The result is evident in Tru, a deeply personal album that touches upon the closest relationships in his life, mainly involving his family and newfound fatherhood. It also sees more of his direct involvement in the production and arrangement of each track. "'Infinity' features my son, River. And when you hear some of the songs, I'm playing some of his toys on the track."
"There's also a song, 'Porcelain,' one of my favorite love songs I've ever written, which is an ode to River's mom and how her water broke in Home Depot while we were shopping for porcelain tiles," he says. The singer and his girlfriend Dehea Abraham first announced they were expecting a child last August. "And in the process I learned all these qualities about what porcelain is all about. I compared my love to porcelain — it's tough, it's lasting. It's strong."
"I also wrote about a baby sister of mine that passed away at only a few months old. Her name was Kristen, she died in 1992. I realized how precious how life was once I became a father. I also realized how much love went into my life that I was never cognizant of, so I'm just tryna reach deeper. It's very personal," he emphasizes.
Lloyd's presence in music was ubiquitous in the later half of the 00's, with songs like 'Get it Shawty' and 'BedRock' dominating the mainstream and soundtracking many homecomings. But while the artist has taken some time to grow and transform, his latest contributions are a reflection of his evolution. "There's something special about being able to strip a song down to its simplest state, and it still be powerful. I think those are the most powerful songs. All the songs were written around a guitar and a lyric, and it's really my ode to a lot of my favorite albums — I collected a lot of Bob Dylan, Bill Withers, Marvin Gaye, and all these people all revolve around music and lyric. I wanted that to be the driving factor this time around."
Tru is available to stream and buy now. Listen to it below.