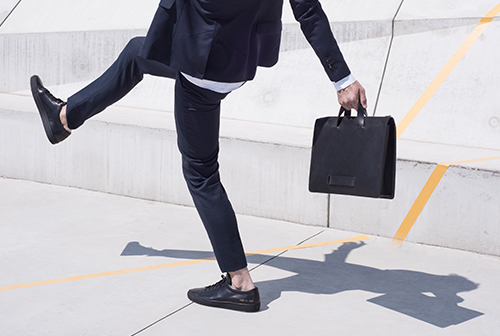 LE FEUILLET Autumn/ Winter 2015 Lookbook
Images: LE FEUILLET.
The relationship between LE FEUILLET designer Ylan Dahan and modern architecture is evident in the brand's Autumn/ Winter 2015 lookbook. The images are shot in a cement parking lot and the lines are straight and clean, evoking feelings of effortlessness and fluidity. The pictures of the functional, handmade leather goods the brand is famous for are crystal clear; there is no room for romantic glare in a contemporary society where asceticism and simplicity are in fashion. Shot by Hugo Comte, the lookbook combines modern elements with an austere attitude for a collection of a variety of portfolios, backpacks, card-holders, and more, easily suitable for every man.