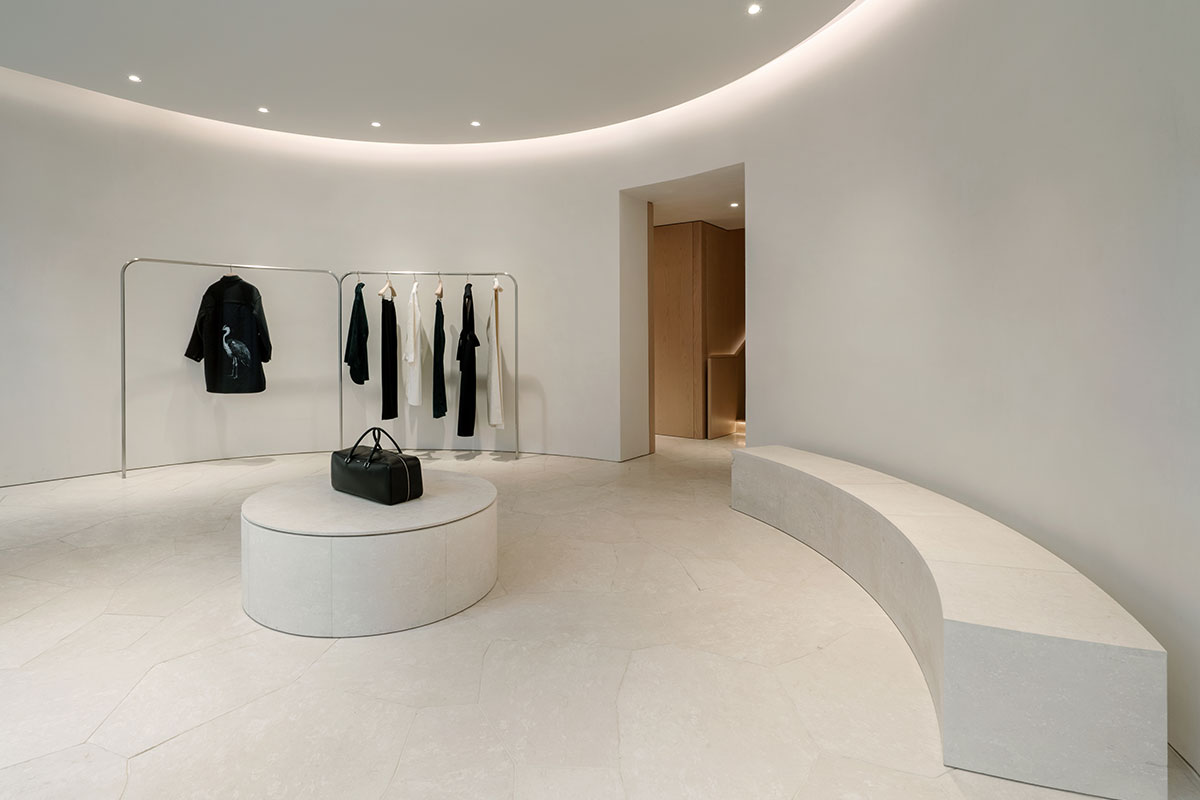 Jil Sander Re-Opens Avenue Montaigne Flagship in Paris
Jil Sander is celebrating the re-opening of it's iconic Avenue Montaigne, Triangle d'Or, flagship store in Paris. The re-vamped space has respected the historical building and its original façade only implementing subtle, little touchups.
Headed by British architect John Pawson, who also worked on the brand's Tokyo store, the renovation is a site-specific Jil Sander-takeover. This means that the project takes into consideration the space, buildings, neighborhoods, cities, materials, crafts, and every meticulous detail. The Paris-store feels warm and grand at the same time– a staple of Haussmanian architecture.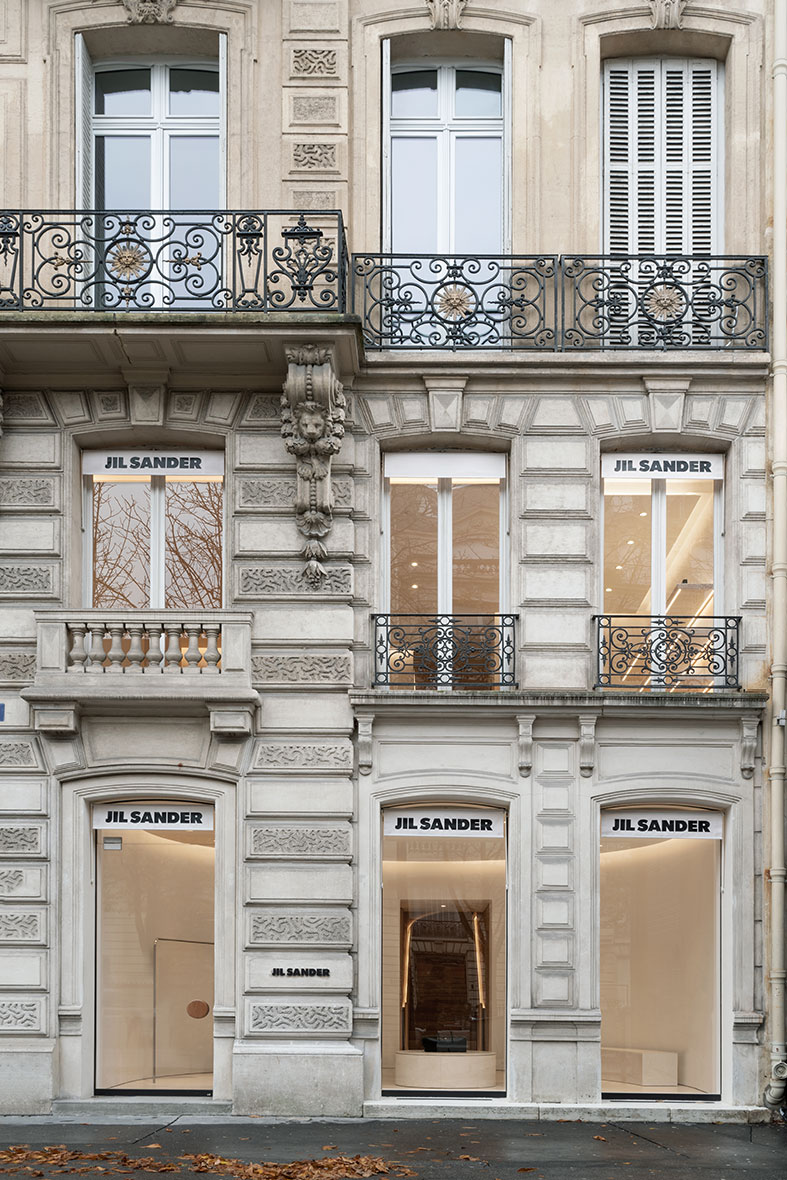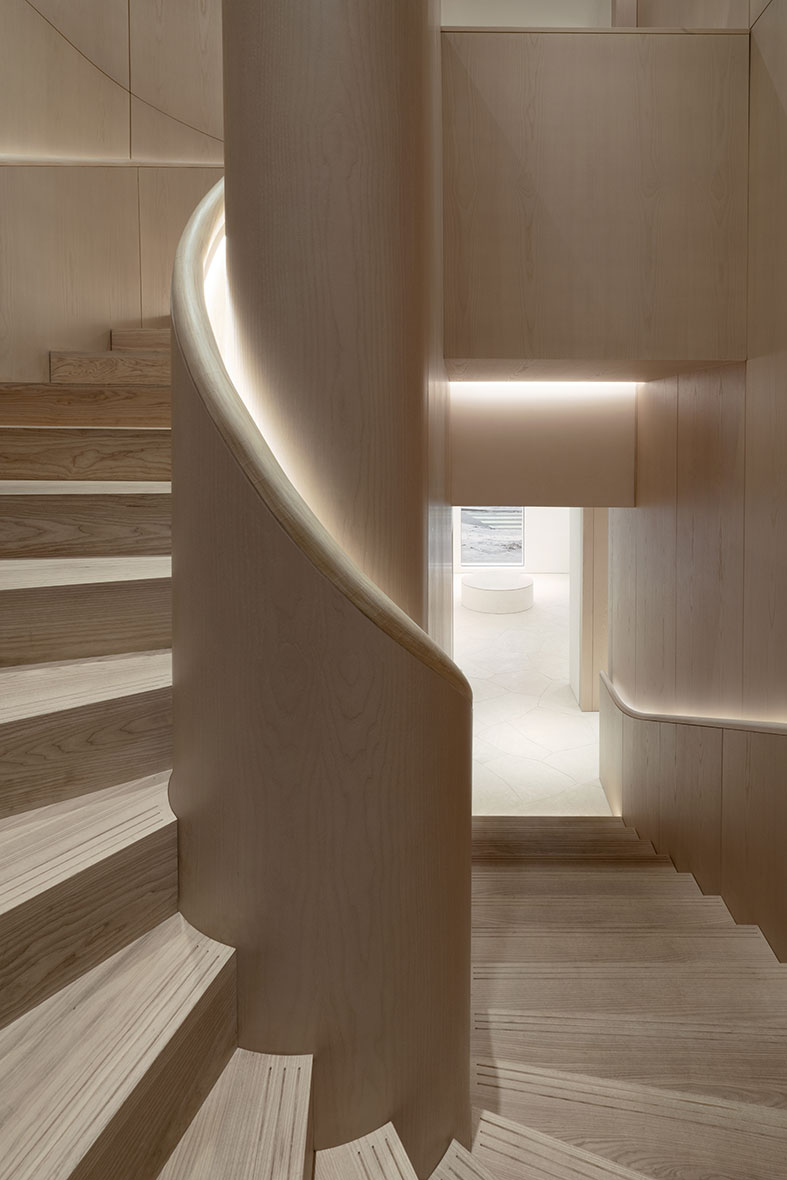 The architect kept the gallery entrance with a rounded room that allows maximum sunlight to enter. Mirrors were placed opposite the windows to multiply the light. Cherry wood furniture and marble walls finish the space with an elegant touch. Past the front room, a hall follows into where one would venture upstairs. This is typical of an 8th-arrondissement apartment and so allowing for the hall to be a stage of exhibitions and potentially art and collaborations.  The newly opened store– it is both traditional Parisian, but also part of the new-Paris style.
The store is located at 56 Avenue Montaigne.