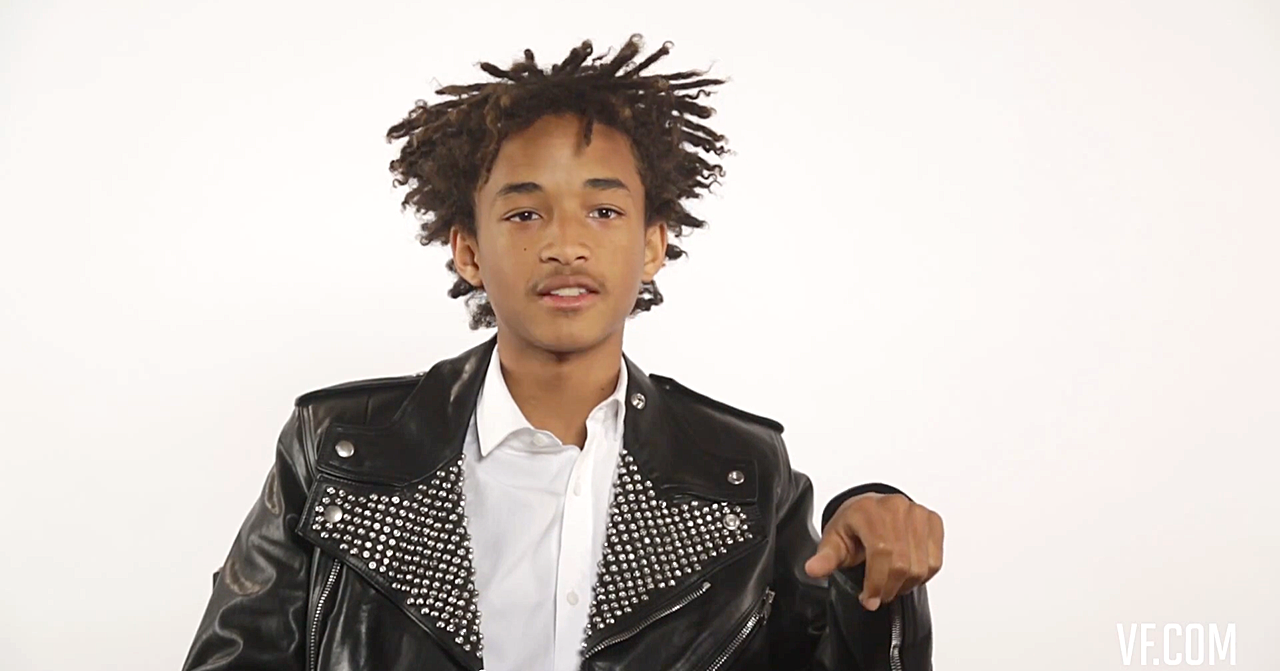 Jaden Smith is Too Cool for Us All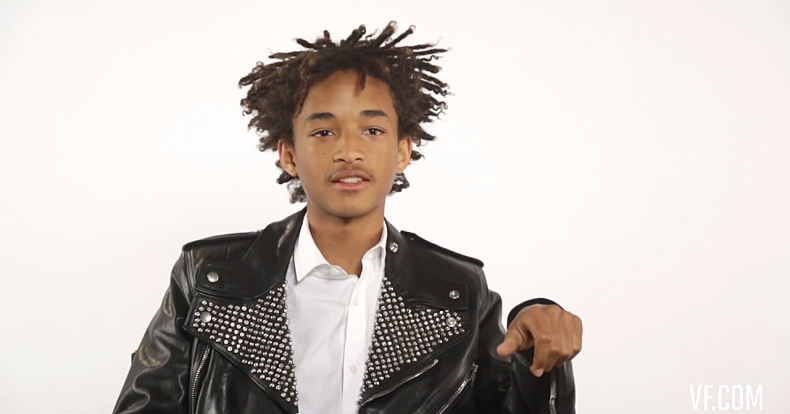 Jaden Smith doesn't encourage excessive selfies or oversharing online like his rumored girlfriend, Kylie Kardashian. The 16-year-old Karate Kid-reboot star was just named one of "Hollywood's New Wave" by Vanity Fair and when asked which social media app he preferred, Twitter or Instagram,  he replied, "If I can stay off of both, I will." And it seems Smith, whose Instagram handle is @iputthesocietyonmyback (dramatic, much?), practices what he preaches—at least in this case—as his last #instapic is dated 2 months ago. But then again, he also likes to go out in public dressed up as superheroes, so who knows. The actor also revealed that his favorite movie to watch with mama and papa (Will and Jada Pinkett) Smith is Mr. Peabody and Sherman, he prefers drop crotch pants over jeans, and his next movie will be Karate Kid 2 with Jackie Chan. Oh, and the last song he downloaded was….wait for it: his own. Hear more from the second oldest Smith child in the video below.
Image courtesy of Vanity Fair.