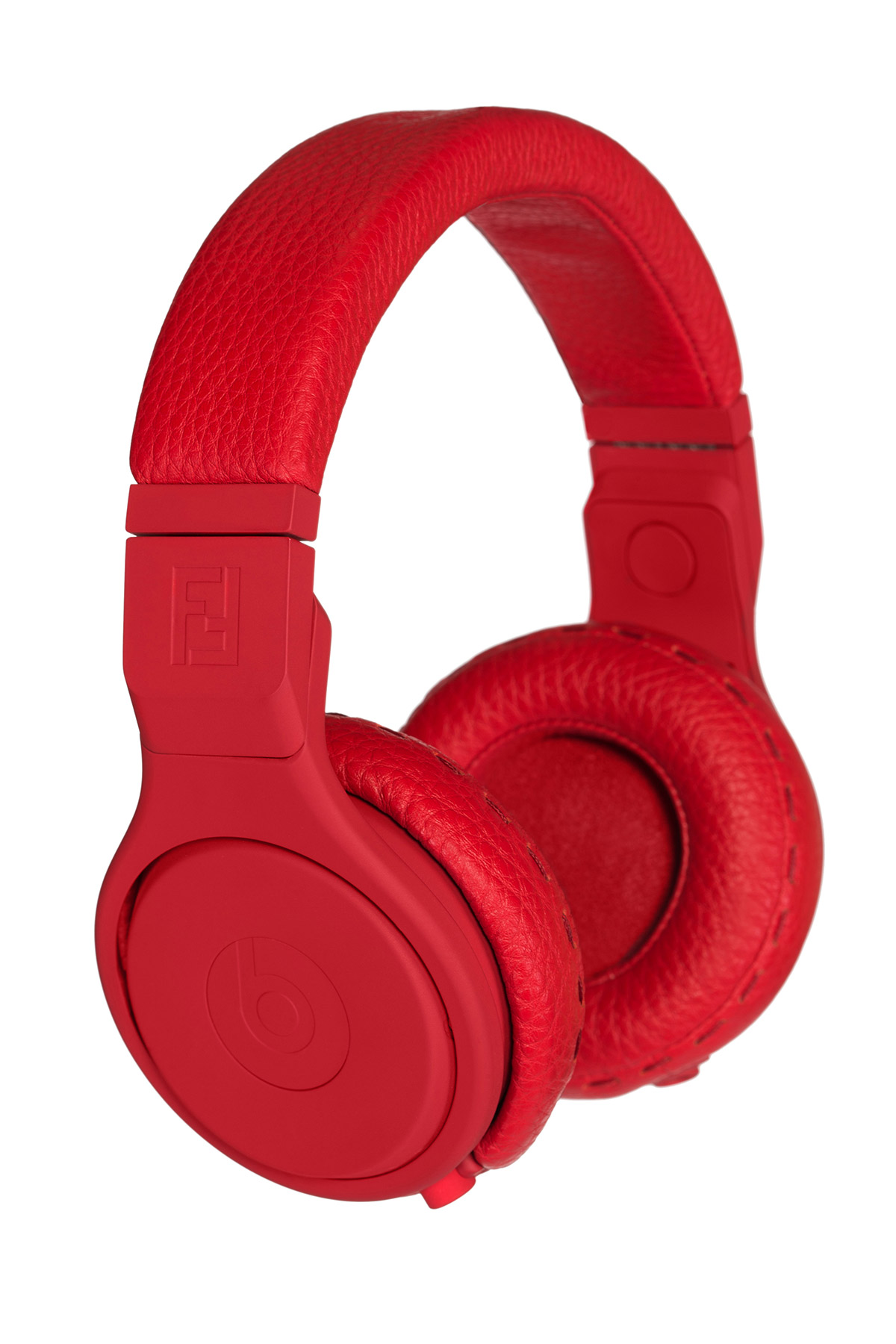 Fendi x Beats by Dre Designer Headphones Coming Soon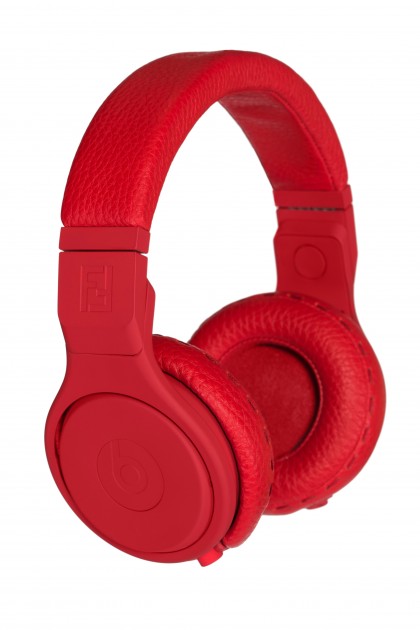 Unless you've spent the last five years living off the grid, you've definitely seen a pair of Beats by Dre headphones. Formally established in 2008, Beats Electronics headphones (and earbuds) have become ubiquitous fashion accessories, in part from their street-cred backed name, but mostly because of the unmistakable red and black colorway and "b" logo. Now, hot on the heels of the announcement of an Apple acquisition, Beats has teamed up with Fendi for a special headphones collection. Having already worked with Alexander Wang last year, the company is no stranger to designer collaborations and this new roll out is sure to be hot.
The Fendi x Beats by Dre headphones are hand stitched and created in the Italian house's signature Selleria leather. The series will be available in a wide range of colors including sunflower yellow, fire red, emerald green, blackboard, and asphalt, and all of which will bear the mark of Fendi Roma's logo heat embossed at the top of each band. Previewed on Fendi's Spring/Summer 2015 men's catwalk, the complete collection of headphones will be available for purchase at the end of this year. In the meantime, start preparing your ears and saving your pennies!
Image courtesy of Beats by Dre.