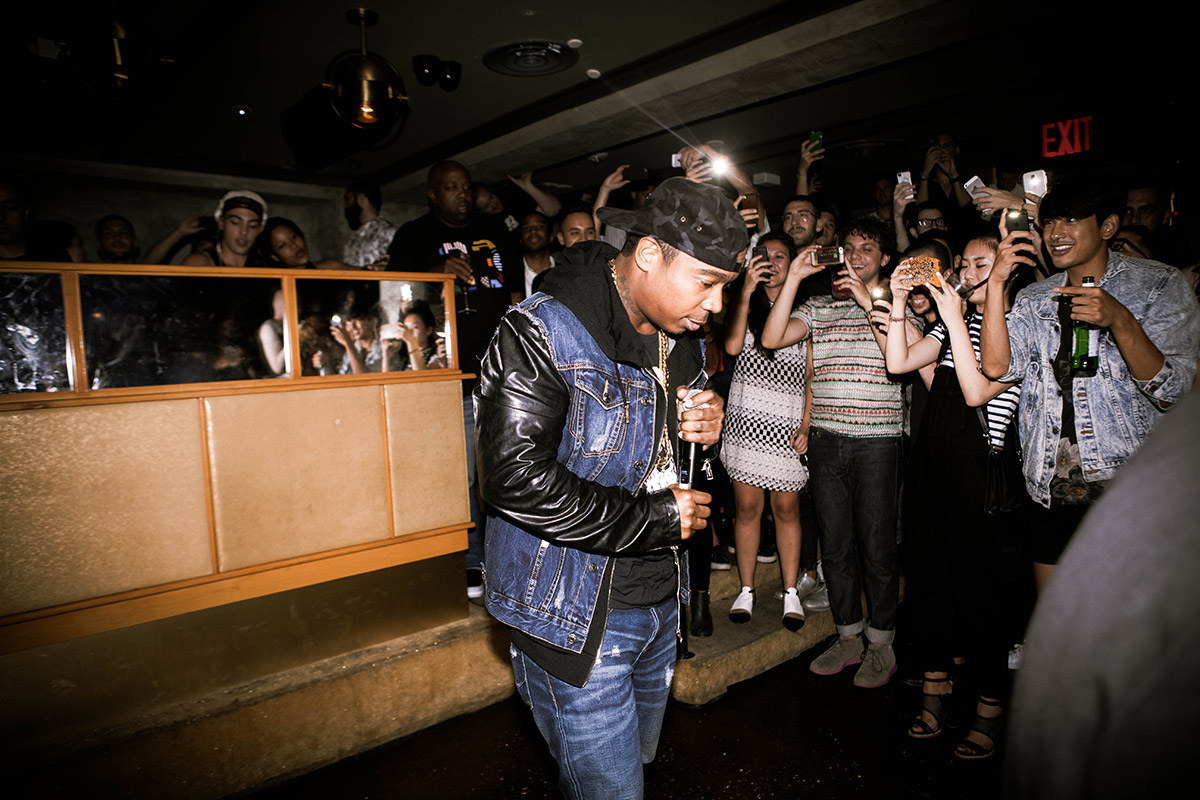 Essential Homme Celebrates August/September '14 Issue and New York Fashion Week with #EHNYFW Party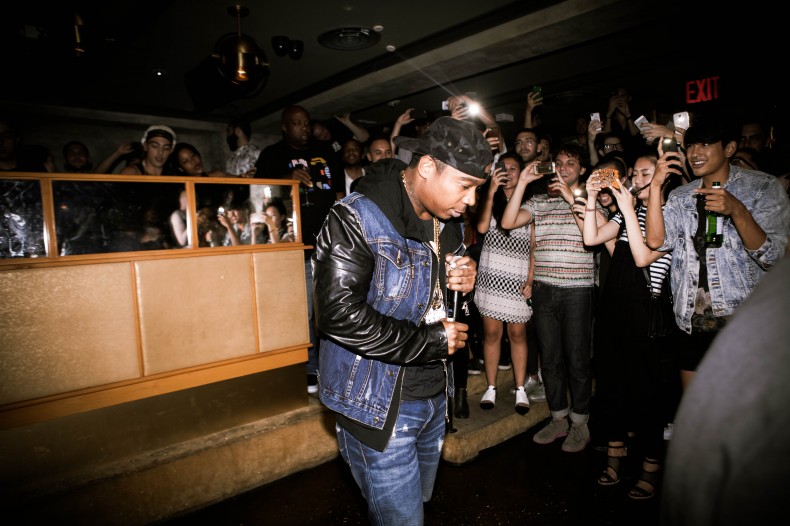 Photo: Andrew Day. 
Last Thursday, September 4, 2014, Essential Homme celebrated it's August/September 2014 issue release, as well as the start of New York Fashion Week, at The Gilded Lily in New York City at an event titled #EHNYFW. New media artist Matt Starr took over the venue with a series of custom projection sequences that combined the space's inherent feeling of opulence with fluid movement, a sense of wit, and bursts of light. Sponsored by Peroni, Boodles Gin, and Dobel Tequila, guests ranged from members of the press to industry influencers and magazine friends such as media personality Perez Hilton, super model River Viiperi, woman about town Tiffany Trump, and musicians and Covergirl brand ambassadors NERVO. Dirty Sugar set up an open-space photo area for printable and digital photographs from the event. DJ Mazurbate controlled the party's sounds for the evening—that is until around midnight, when rapper Ja Rule treated attendees to a special surprise #ThrowBackThursday performance of three of his biggest hits ("Always on Time," "Living It Up," and "Mesmerize), a free-style verse from "Ain't it Funny," and a special playing of Disclosure's "Latch."
Check out the photos from the event below, and if those aren't enough, be sure to peep the snaps from Dirty Sugar's photobooth.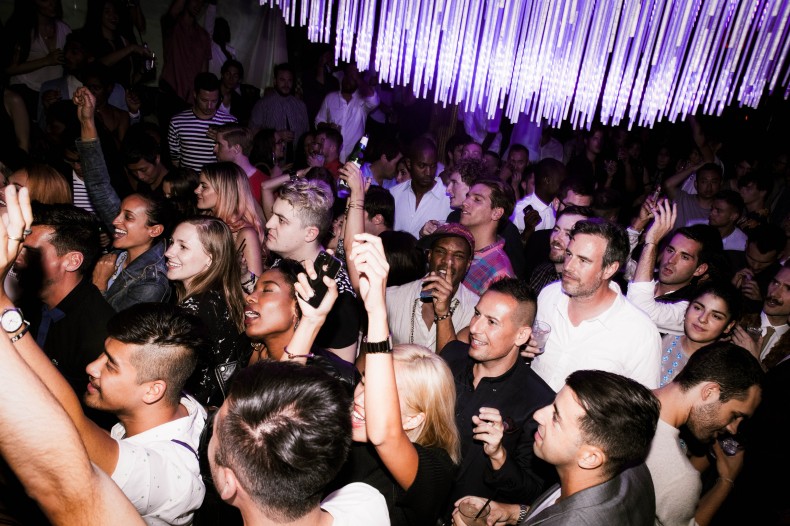 Photo: Andrew Day.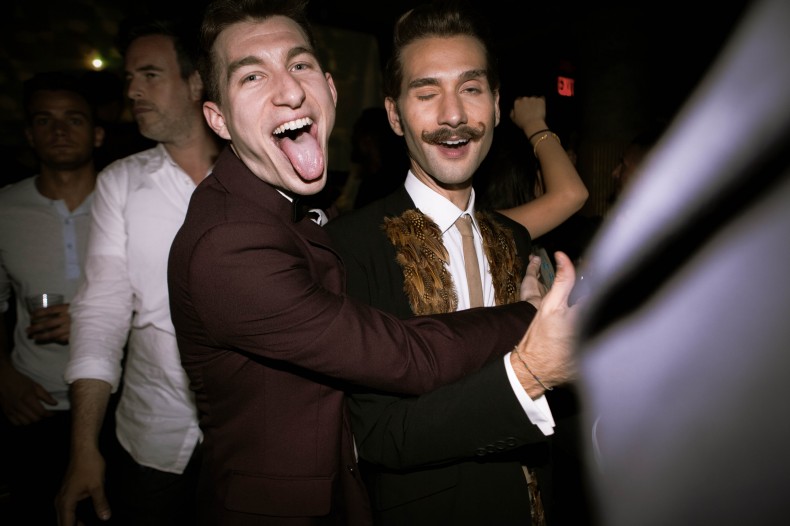 Photo: Andrew Day.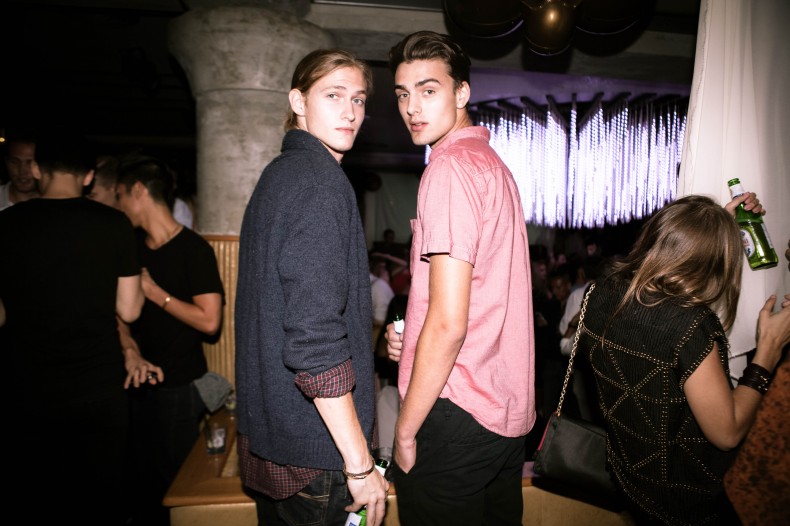 Photo: Andrew Day.  
Photos: Andrew Day.