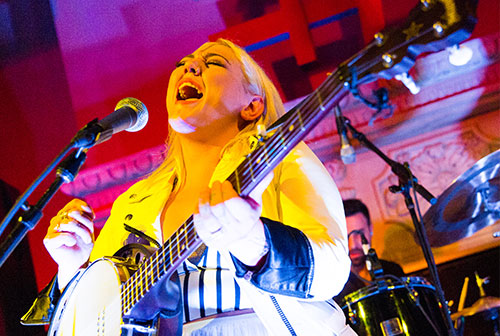 Essential Event: Elle King Kicks Off Rose Bar Sessions x RCA Records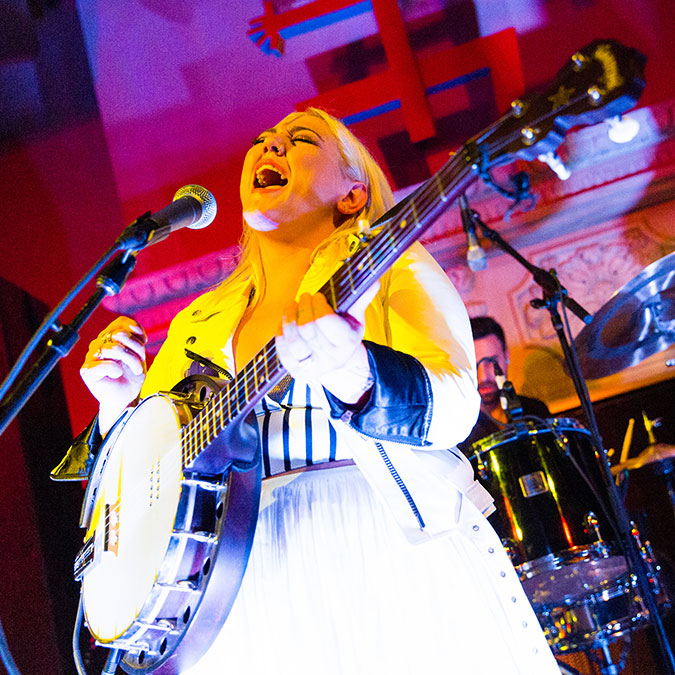 Image: BENNY LOZOVSKY/BFANYC.
Last night, Thursday, May 22, 2015, history was made yet again at the Gramercy Park Hotel as New York nightlife was gifted a second-coming of downtown's most dearest events: The Rose Bar Sessions at the hotel's sexy, lounge-like bar. Formerly, a regular music series that hosted a hush-hush calendar of intimate performances from iconic artists—everyone from Rufus Wainwright, Twin Shadow, Axl Rose, to even EH's October/November 2014 cover star, Theophilus London—the sessions fell to an informal frequency in recent years. Now, thankfully, the fashionable events are back with a just-announced artistic partnership with RCA Records, home of A$AP Rocky, Chris Brown, Miley Cyrus, Usher, and the like. "The Rose Bar is one of New York's most iconic artistic landmarks with an ambiance that is unmatched," says RCA's EVP John Fleckenstein. "The venue has hosted shows from an array of remarkable and legendary musicians, making it an ideal setting for us to showcase the talents of RCA artists. We couldn't be more excited for our artists to be a part of that legacy." Leading that new legacy, bluesy rocker Elle King took Rose Bar's stage last night performing her radio blow-up "Ex's & Oh's," as well as other selected songs from her debut studio album, "Love Stuff." Upcoming programming is set to include a myriad of more RCA Records artists, which, paired with the locale's regular flow of tastemakers and pretty faces, makes for a roaring and rocking summer ahead.