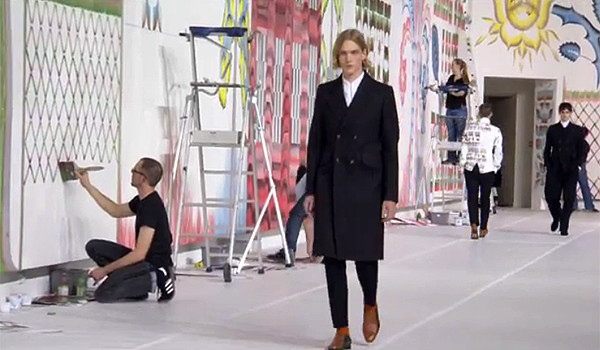 DRIES VAN NOTEN PAINTS THE TOWN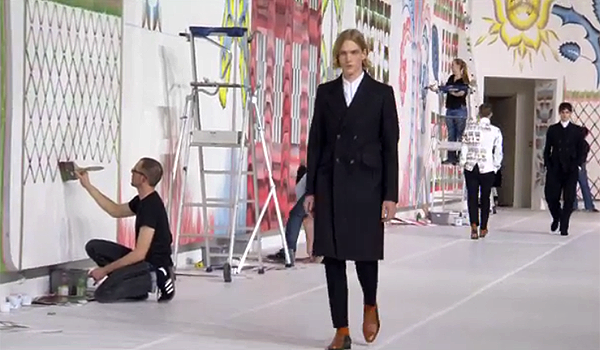 For two days back in January, Dries Van Noten took over the Grand Palais in Paris and along with his paint-happy collaborators, Gijs Frieling and Job Wouters, transformed it into the stage for his Fall 2012 show. The team has offered up three vids that offer some pretty cool insight into the creation of the space, the collaboration and what to expect come fall delivery next month. One thing rings true through it all. Dries Van Noten knows menswear and is giving us a Fall collection to (more than proverbially), paint the town in. Check out the videos after the jump.
Abridged video of the Men's Collection for A/W 2012-13:

Time-lapse video of the creation of a mural over two days for the backdrop of the show at the Grand Palais, Paris:

Interviews on the collaboration between Dries Van Noten, Gijs Frieling and Job Wouters for the Men's AW 2012-13 Collection can be found here.