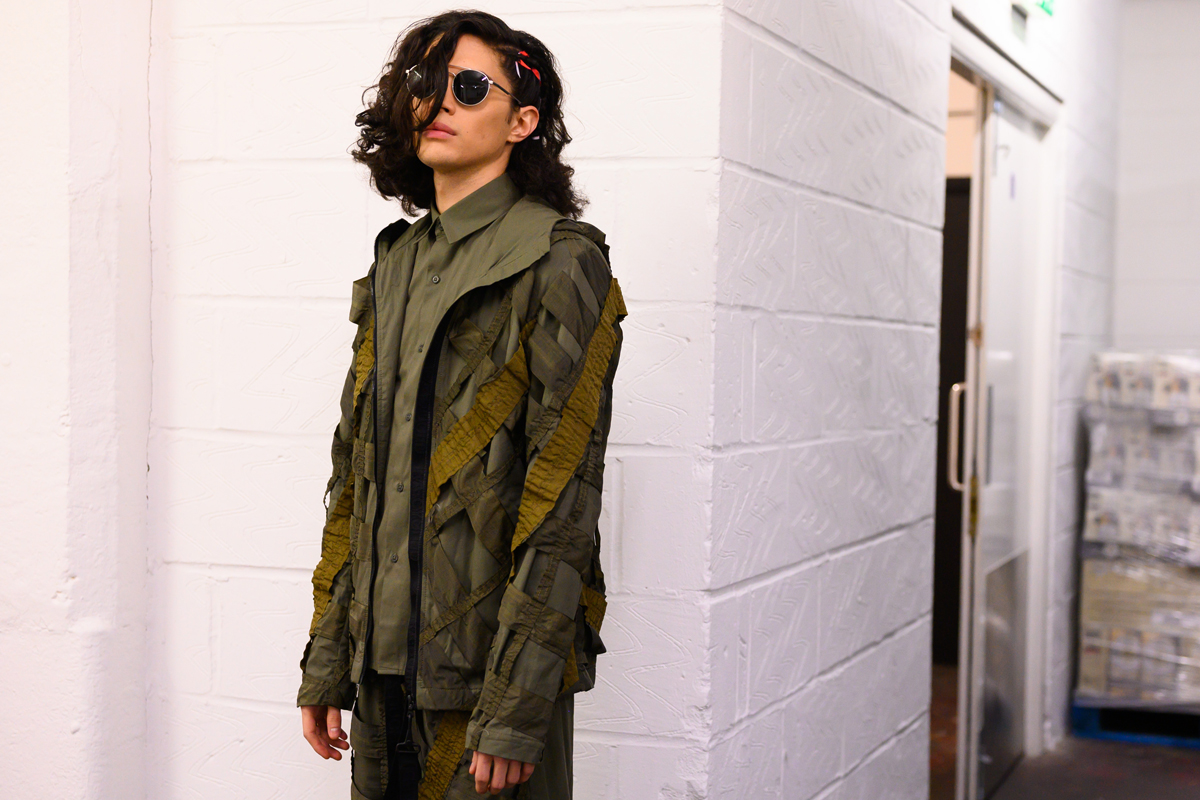 Christopher Raeburn Does Eco-Streetwear for FW19
Christopher Raeburn continues his sustainability wave for FW19, using an earthy color palette in traditional streetwear pieces. Trend mainstays — puffy jackets and fanny packs aren't going anywhere — were featured alongside more intricately detailed pieces, including a jacket with a loose-quilted exterior. Grooming was also kept soft, with clean faces and soft ribbons in the hair, to juxtapose the urban feel of the collection. Very rose that grew from the concrete.
Images: Andrew Barber.