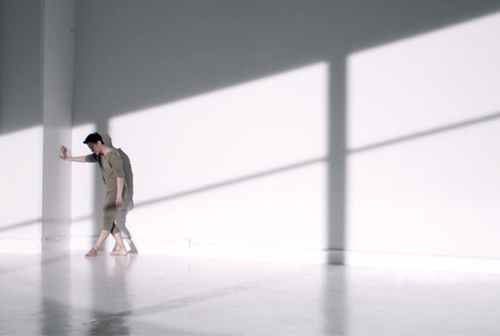 Bottega Veneta Investigates Movement in 'Emotion of Sound'
Video: Bottega Veneta.
"Sound can be a very intriguing sense, and just as the other senses, highly personal. It can convey a lot about its source and can trigger imagination unique to the individual," says Bottega Veneta Creative Director Tomas Maier. It is from this fascination that the brand presents its latest artistic endeavor, "Emotion of Sound," a movement-focused video that showcases Bottega Veneta's Spring/Summer 2015 menswear collection in action, while also reflecting on the relationships between creator and muse, technique and collaboration, and atelier and product. In the film, dancers perform to sounds captured from Bottega Veneta's own workshop in Vicenza, using shadows projected against an empty space to freely move in a state of discovery. Maier says, "I was interested in exploring this through the creation of something utterly unique, and could not be more impressed with the result of this collaboration."
The video arrives as an early teaser of Bottega Veneta's full Spring/Summer 2015 collection release, which hits stores next week.