A Brief Summary of Menswear at São Paulo Fashion Week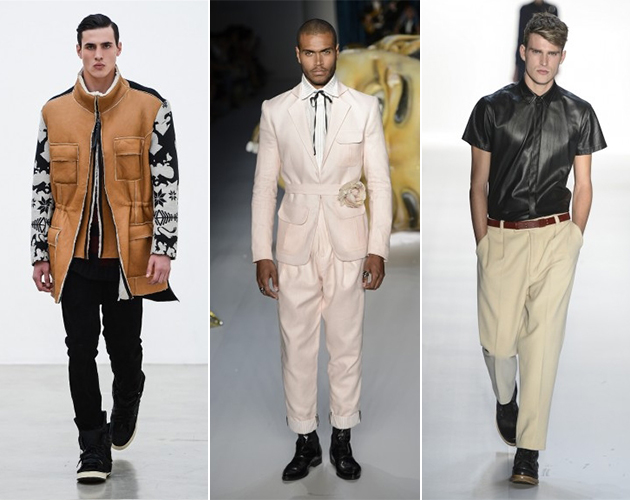 One of the largest and most watched fashion events in Latin America, São Paulo Fashion Week ended its 34th edition last week in Brazil. While the weather in the capital marked the hottest days in last five years—balmy might be a good word—the designers presented their proposals for the cooler winter months in 2013. The words to describe overall? Diverse. Forward. Experimental. Fun. From Patagonia  to 1930's Rio and from vampires to the military—click through to see what's been cooking on the lower half of the equator.
PHOTOS: Agencia Fotosite
Osklen
Designer Oskar Metsavath called his Fall/Winter 2013 collection, Into the Mountains, taking inspiration from the cold, high altitude landscapes of Patagonia and Aspen. You'll see this in the fact that everything was made withan ecological, sustainable textile called e-fabric seal. Cool.
Joao Pimenta
The only exclusively menswear designer on the line up, Pimenta played with sizes and cuts on tailoring to provide an elegant tribute to the "malandro carioca"—a typical character of 30´s in Rio de Janeiro, and big names of samba like Noel Rosa and Vicente Celestino.
Lino Villaventura
The clothing was neo-goth, but the point was driven home with the abundance of fog that was set forth unto the runway. Vampires and creatures of the night, take note.
Colcci
Regular attendee, Ashton Kutcher decided to skip out on attending the year's show, which is just fine, because the chic, fashion forward clothing clearly speaks for itself.
Ellus
And in comes and army of fashionistos. Literally.