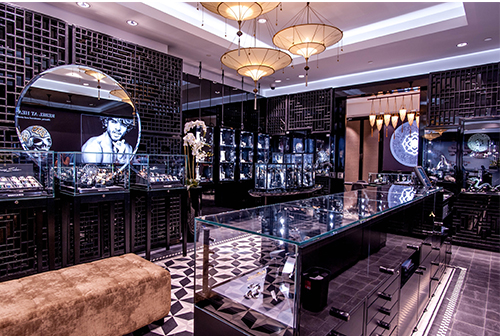 Thomas Sabo Opens First US Flagship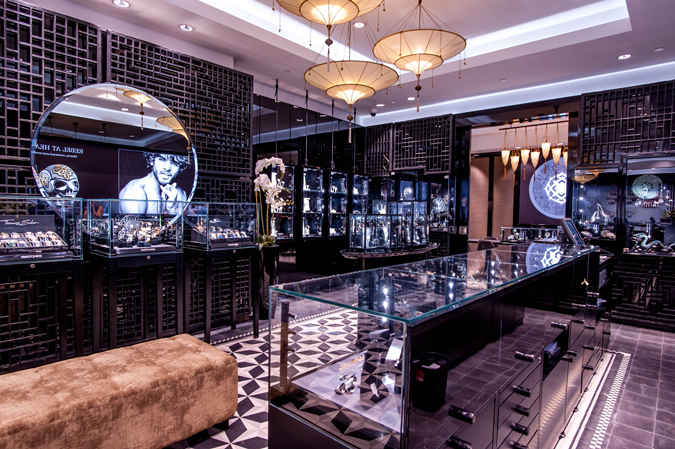 Image: Thomas Sabo.
German jewelry brand Thomas Sabo crosses the pond with a flagship store opening in New York City's Oculus structure. The first western store for the company, the site is the height of opulent decadence and a well-crafted love letter to the glittering heritage of the brand. Started in 1984 by the designer of the same name, the brand quickly rose to accessory fame with its now iconic sterling silver line and has graced the wrists and necks of countless A-list celebrities, from symphonic superstar David Garrett to Poppy Delevingne. Its Rebel at Heart collection, released in 2013, introduced the world to Thomas Sabo's interpretation of masculine accessories and, with its blackened 925 sterling silver material of choice, solidified its position as a go-to mens jewelry line. Building on this history, the flagship location houses all of the classic pieces Thomas Sabo is known for, including its recently released Fine Jewelry line – 18k rose, yellow, and white gold – and Karma Beads line, and is the crowning jewel for a brand bent on world domination with everyone wearing the Thomas Sabo name.
Thomas Sabo is located at 21 Dey St, New York, NY 10007 and is open now.