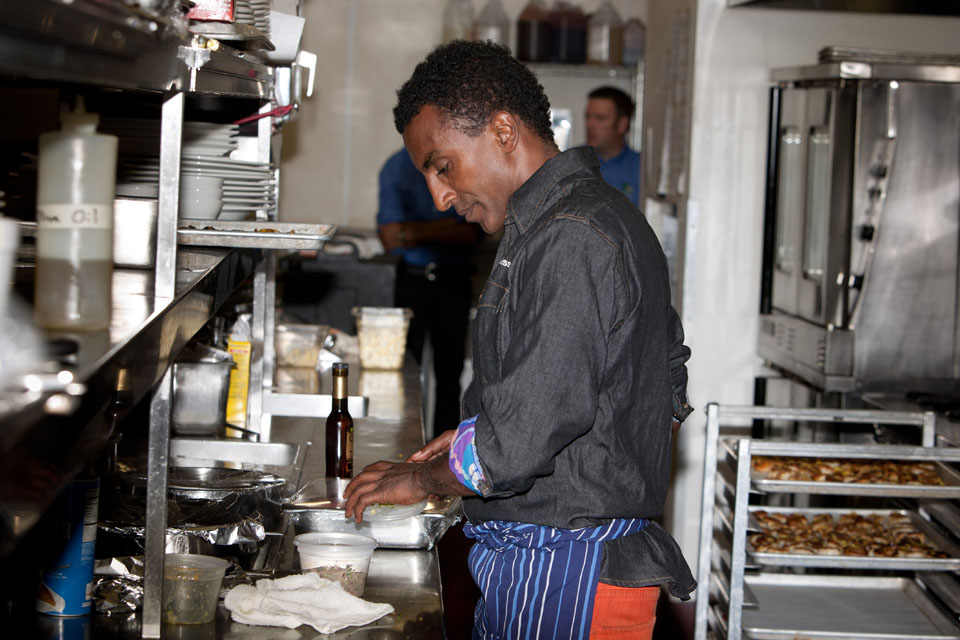 Savor the Season Uptown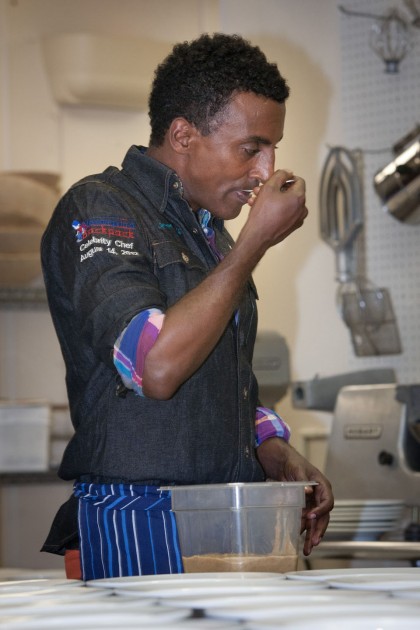 If you love good food and want to hang out with some talented chefs, then you won't want to miss the First Annual Savor the Season Uptown on September 18 at Dinosaur Bar-B-Que in Harlem. Harvest Home along with world-renowned chefs Marcus Samuelsson and Nils Noren will be hosting this culinary event to benefit Harvest Home, non-profit organization dedicated to increasing access to local farm-fresh produce to low income neighborhoods in New York City.
This soirée celebrating the epicurean flavor and eclectic cuisines of prominent restaurants in Harlem will have ten of the best chefs who work north of 110th Street preparing their most innovative and exciting dishes incorporating in-season farm fresh produce. Guests will be able to sample tasting from eight different restaurateurs, bakeries and wines curated by The Winery. Participating restaurants includes Samuelsson's Red Rooster as well as Creole, Dinosaur Bar-B-Que, Jim Ramen, Le Monde, Moby Catering, Melba's, 5 and Diamond, Levain Harlem and Tonnie's Minis. Up and coming bar, Harlem Public, will create a signature cocktail and a Mocktail sponsored by EmblemHealth as well as serving an array of beers and spirits. To keep everyone in the party mood, Brooklyn based Bluegrass band Tumbling Bones will be on hand to entertain the crowd. So get your ticket now as this one event that no one should ignore.
Event Details
Date: September 18, 2012
Time: 7:30pm-10:00pm
Where: Dinosaur Bar-b-que 125th Street and 12th Avenue New York, NY 10027
Cost: General Admission $125; VIP Admission $250
Who: Red Rooster, Creole,
Contact: events@harvesthomefm.org