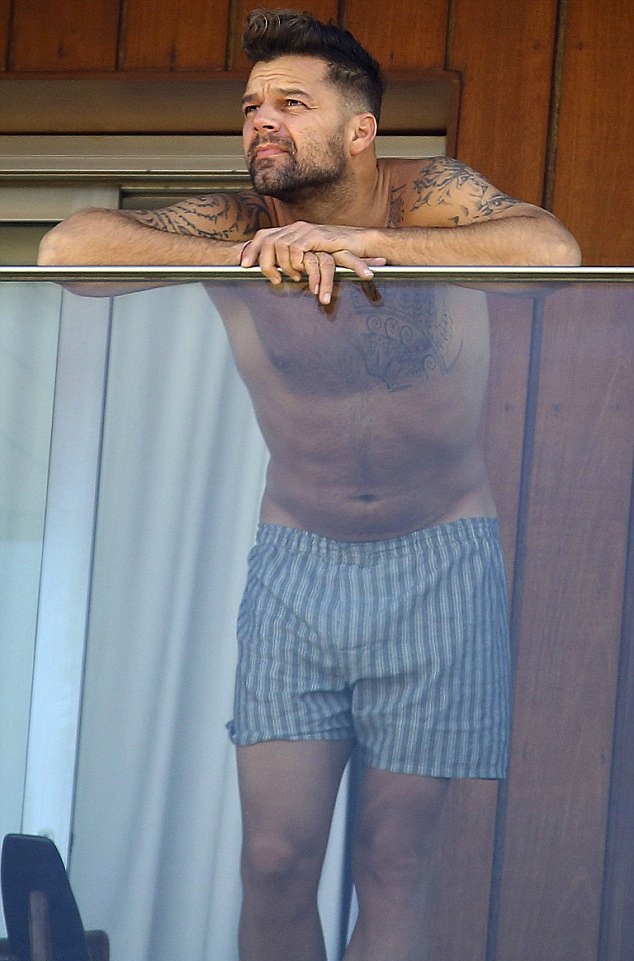 Ricky Martin (Falsely) Accused of Looking "Far From Cut"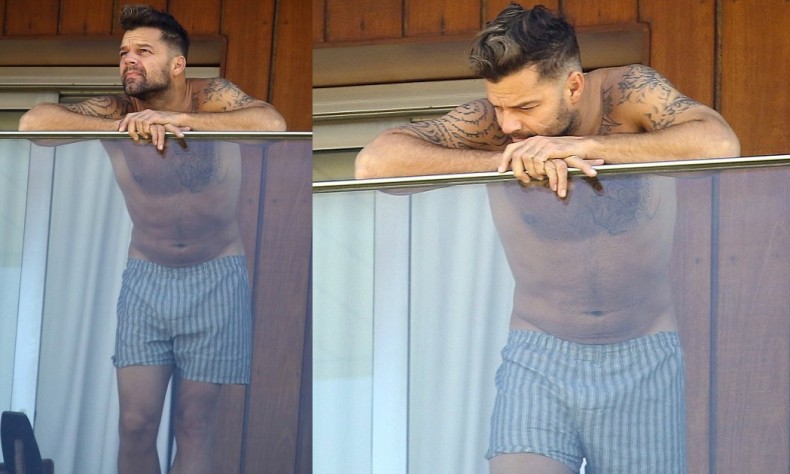 "He used to be so handsome! A shirtless Ricky Martin looks scruffy and far from cut as he hangs out in his boxers in Brazil," reads a mouthful of a headline that appears on The Daily Mail today. The post in question decries Martin, 42, as a has-been, referring to the singer as "once the handsomest man in all of Latin America" (we're with you there), before describing him as having a "not-so-fit stomach" (and now you've lost us). It also emphasizes his scruff and tattoos as somehow adding to the negative appearance.  These pics, snapped from the balcony of a Brazilian hotel Martin was staying it, seem to indicate The Daily Mail might need their eyes checked. Leave Ricky alone!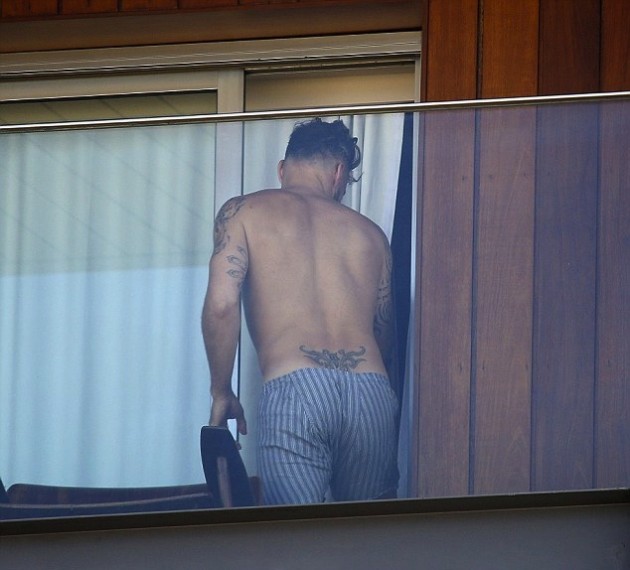 Images courtesy of AKM-GSI.