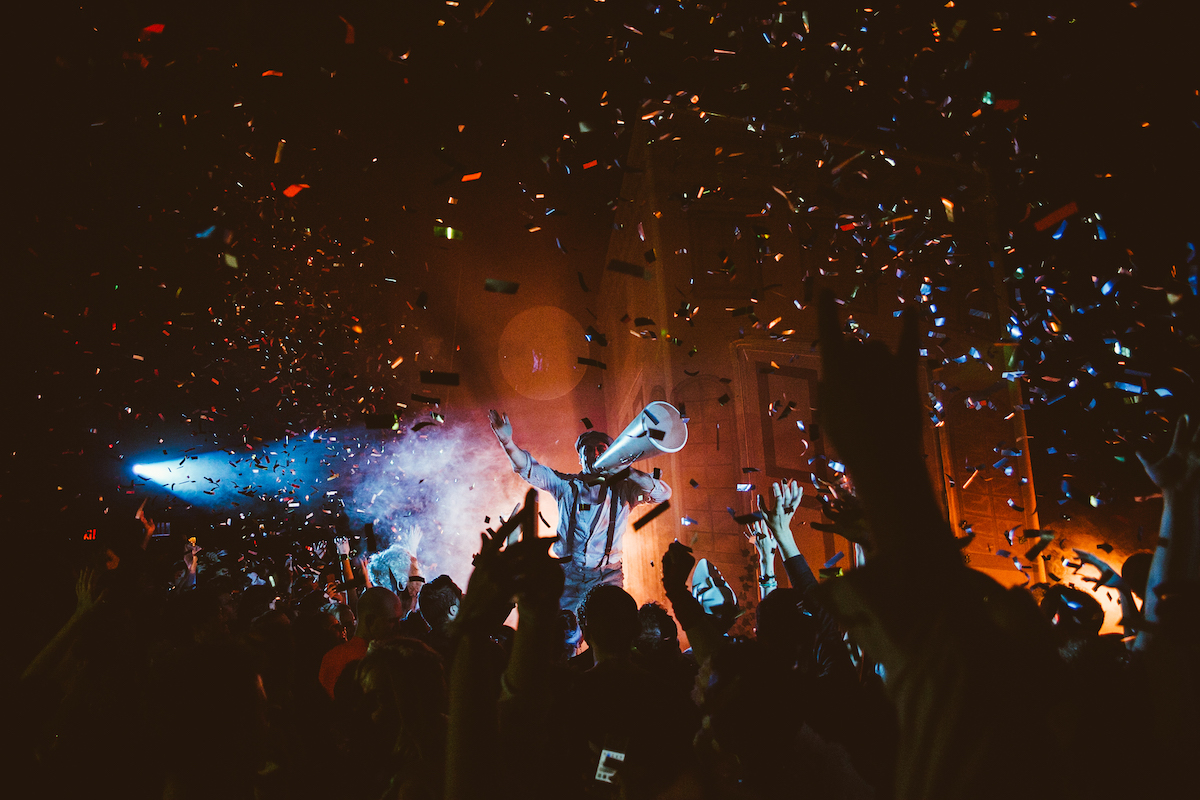 Our Halloween 2019 Guide to NYC
The best season is here, the spirits (both alcoholic and not so much) are creeping out, and it's Halloween-mania all over again. Whether you're craving a traditional dress-up party or a themed event, we've got you covered with the city's most spectacular nights.
Hitchcock Party at the McKittrick Hotel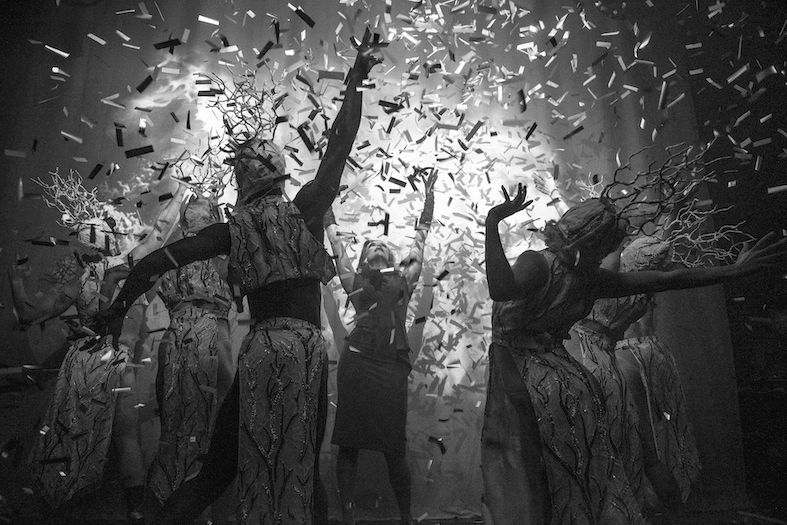 You've heard of this one from the Sleep No More show set in the hotel, but the Hitchcock-themed Halloween party takes the suspenseful soirée to a new level. Inspired by the Golden Age of film and the prolific filmmaker, the three-night extravaganza will feature late-night dancing and a few surprises, costumed revelry, and, naturally, mystery.
White Lodge Halloween — A Retro-Futuristic Science Fiction Experience
For all the science fiction fans out there, this intergalactic Halloween in Brooklyn will take its costume theme quite seriously. Inspired by '80s sci-fi, the warehouse will transform into an interstellar Tokyo rave 70 years in the making.
Temple of Terror at Mr.Purple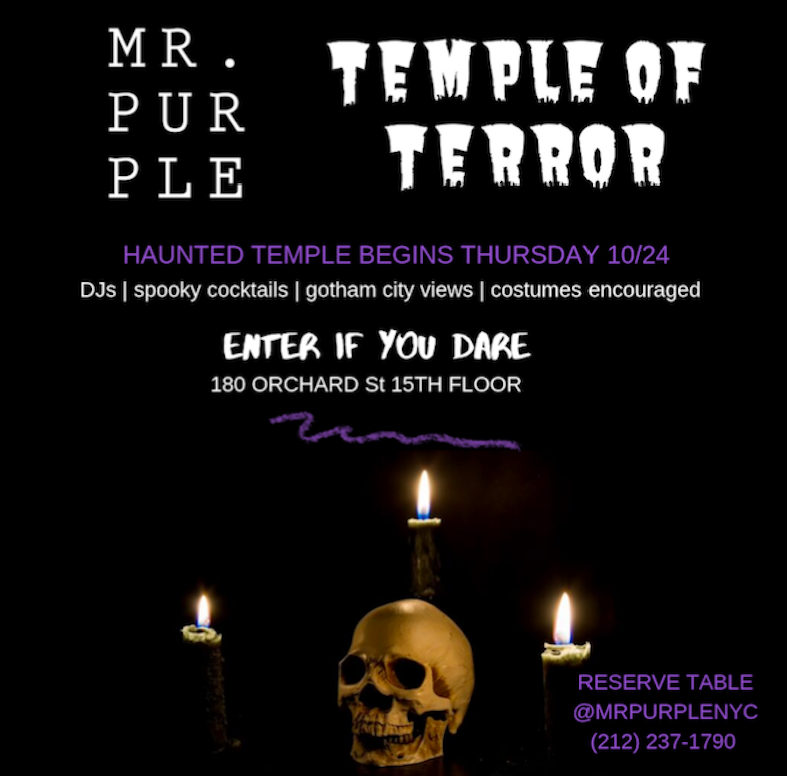 For the week leading up to Halloween, Mr.Purple's rooftop will turn into a spooky haven. With panoramic city views and your favorite New York City freaks, this will be the destination for a last-minute Halloween stop.
Halloween Drag Bingo at Taco Electrico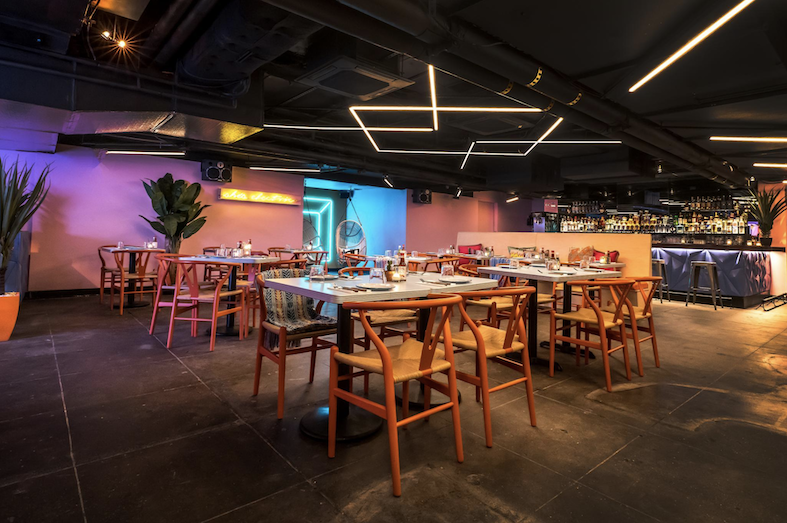 For a seated option, Taco Electrico will offer Drag Bingo with discounted $10 cocktails on October 30th. Guests are encouraged to dress according to the theme.
House of Yes Halloween Horrorvaganza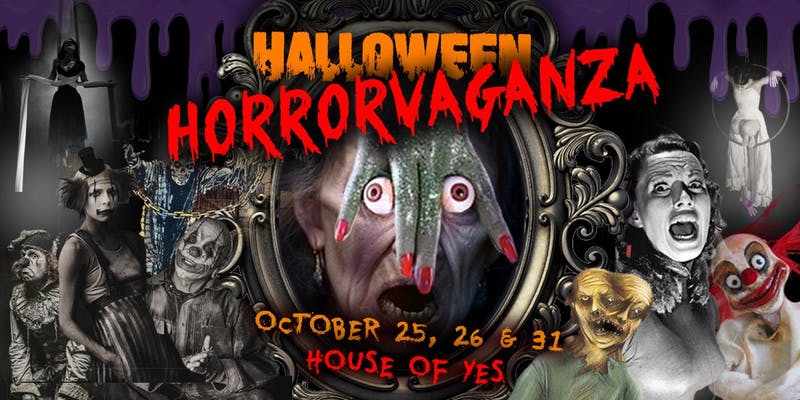 For more Brooklyn creatures, House of Yes will dazzle with an even more extreme performance that will surely scare away the commuters before enchanting them into the Bushwick venue.
Kazbah Halloween at Paradise Club, Edition Hotel
The Burning Man camp fundraiser will take place in Times Square, featuring Lauren Lane and Hoomance. Dedicated to spreading positive vibes and world-class music, this is the party to be at on actual Halloween.