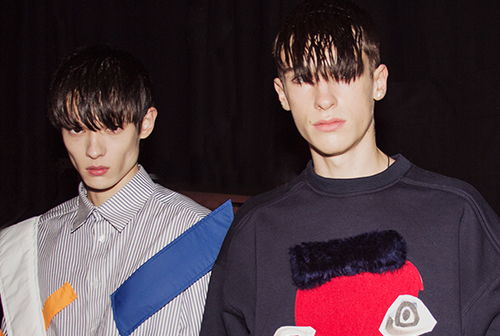 LCM: Backstage Christopher Shannon Autumn/Winter 2015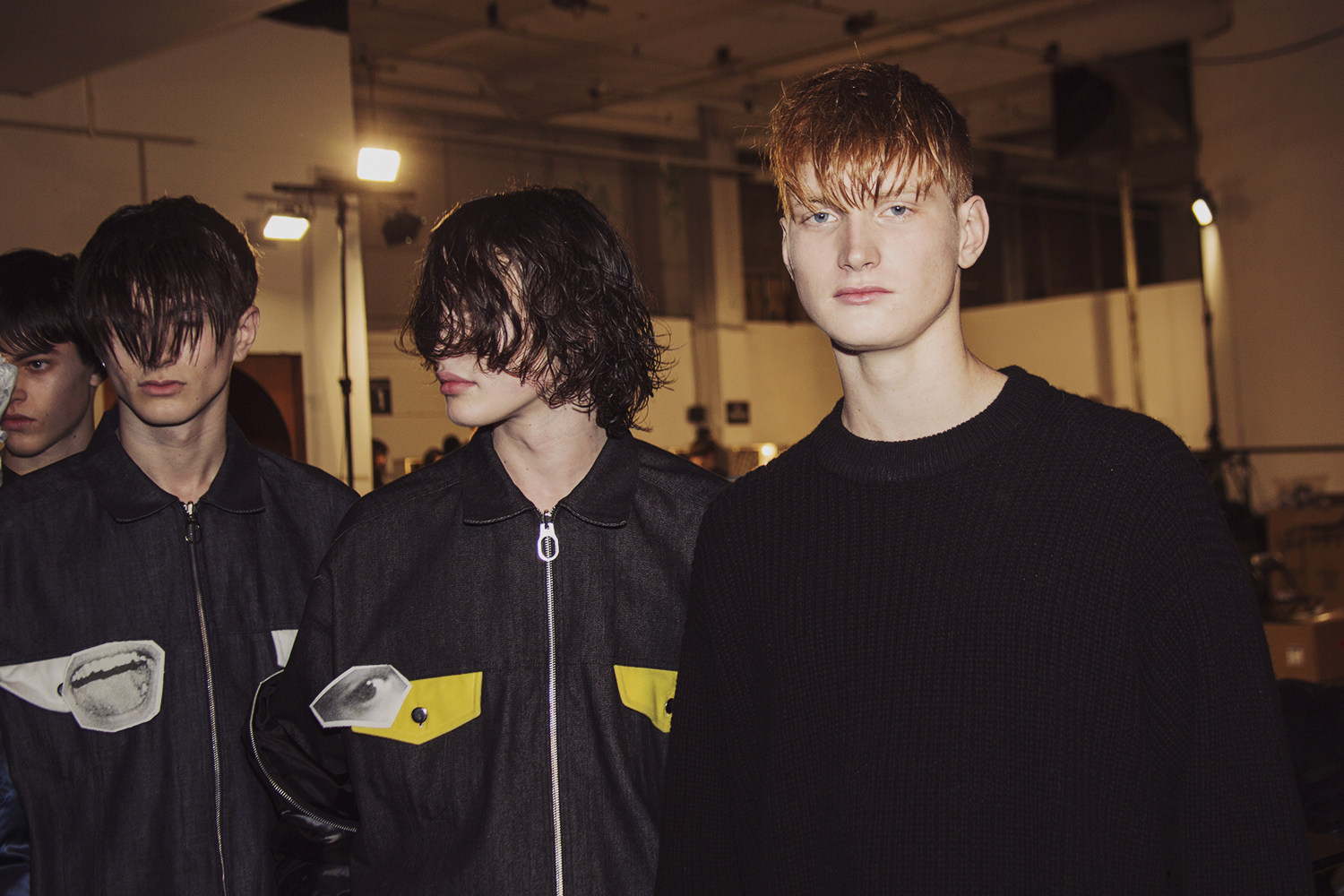 Image: Ieva Blazeviciute.
Whimsically infused with child-time sarcasm, Christopher Shannon's cut and paste, and coyly typed, text heavy knits complete an Autumn/Winter 2015 runway show that playfully succeeds in just as much fashionably sporty ground as it shadows in cellophane and branded stickers. View photos from backstage below.
[slider_pro id="17″]
Images: Ieva Blazeviciute.