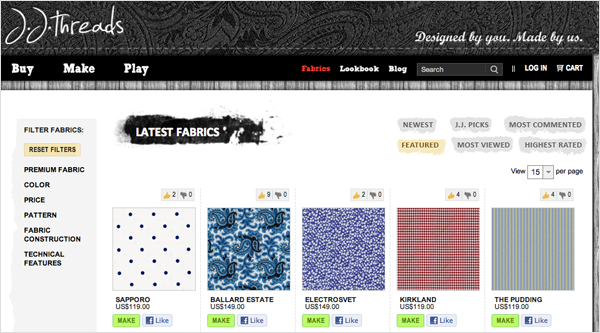 JJ Threads Gets Social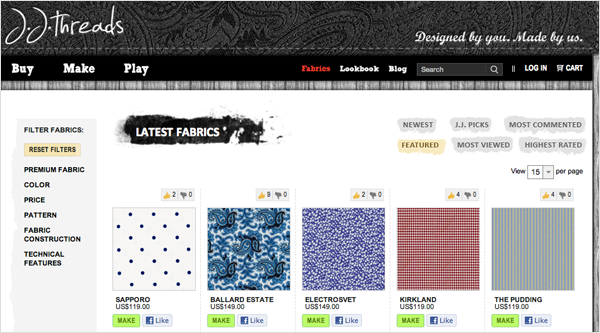 Shopping for a button up can be quite frustrating. Shirts are, after all, much more complex than small, medium and large.
There's much more to consider—shape, fit, sleeve length, collar, cuff, buttons, pockets, color, pattern—the list can go on. Back in November e-tailer JJ Threads launched an online shop that allows you to customize just about everything on the aforementioned list. And online shopping is a dream. No hassles. The only thing missed may be that helpful second opinion. Today, JJ Threads launched a new portal that makes mining through their mountainous collection of hand-selected fabrics a little more social. Now, you can browse hundreds of their fabrics (which they source from around the globe and have acquired through collaborations with brands like Liberty of London, Thomas Mason and Cotonificio Albini) based on popularity, most viewed, most commented, newest additions and even staff picks. Ok, so maybe you should still ask a friend before you finalize a neon purple Electrosvet print button up, but at least you'll know if someone else out there has the same taste as you.
Start making your own shirt at jjthreads.com. Click the Make or Fabrics link atop the page to begin the process.