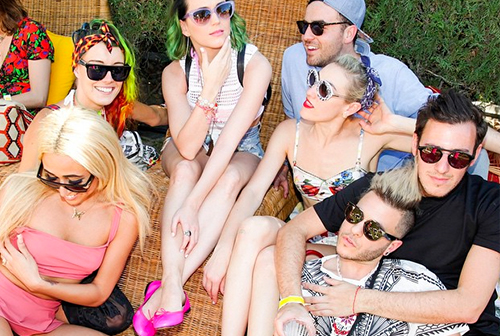 Dressing for Music Festivals: How-To's from VIP Veteran Bruce Starr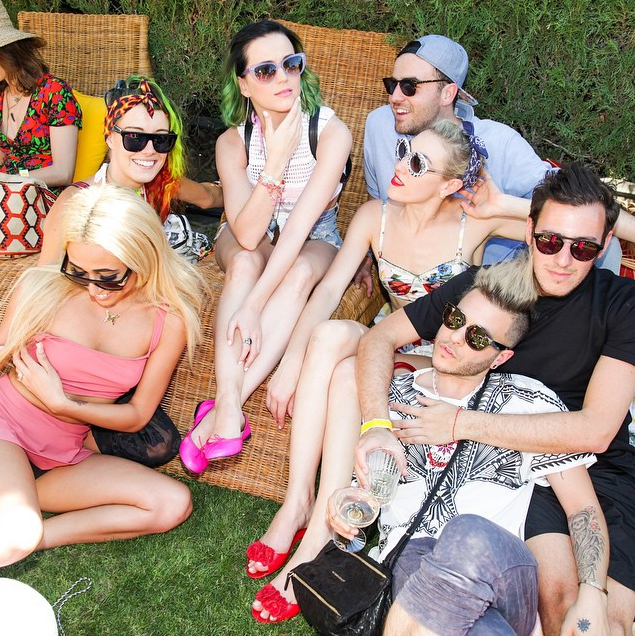 Image: Instagram.
'Tis the season for blasting indie music and ruining your last good pair of white Chuck Taylors, as music festivals take the nation by storm. With so many to choose from, and so many featuring a who's who guest list, the constant question persists: how does one dress for a summer music festival without looking like a neon-bangled nightmare? Bruce Starr, founding partner of the BMF Media Group and a constant festival presence, has the answers. Having executed music lounges for almost a decade, this season being his 10th anniversary, as well as his knack for uncovering emerging industry trends to elevate major brands and artists, Starr has been backstage and behind the scenes at festivals since his teen years. As you prepare for the historic Lollapalooza this weekend, Starr has you covered with the very best tips to look sharp among the crowd.
ESSENTIAL HOMME: What is one men's accessory that everyone should be wearing to festivals this summer?
BRUCE STARR: I would say a hat. Not only is it a style reflection, it also protects you from the sun, makes sure you still look good if it rains, and is something you can throw up in the air when you get overly excited be seeing your favorite band!
EH: How have you seen men's festival style evolve since you first started BMF Media Group?
STARR: It's interesting, because ten years ago the festivalgoer wasn't the same millennial we see on the grounds now. The crowds were older, there were less kids running about. It also seems to be a sea of guys shirtless, with perfect abs, interesting accessories, and a gamut of colors.
EH: What men's looks/pieces do you wish would disappear from festivalgoers' ensembles?
STARR: I can't stand neon, fanny paks, and armful of wristbands. All have to go.
EH: How can men dress to look and feel cool during hot outdoor concerts?
STARR: I totally don't mind when guys wear a bathing suit as shorts for a festival. It just has to be the right look, where its not too beach-y and has the right length to pass.
EH: What kind of footwear do you recommend?
STARR: I love a sandal, but with rain, crowds, dancing, mud, and porta-potties, a shoe is always the way to go. I love any sort of cool athletic shoe that's about style and not the gym.
EH: What style shades help separate individuals from the pack?
STARR: I love something limited edition and throwback at the same time. Persol has an amazing editor style collection that I'm loving.
EH: To band tee or not?
STARR: No band tee, unless it's vintage for a heritage band playing the festival.
EH: What does the essential summer festival survival kit include?
STARR: Sunscreen, deodorant, Advil, hand sanitizer, wet wipes, mints, earplugs, and a bandana/handkerchief.