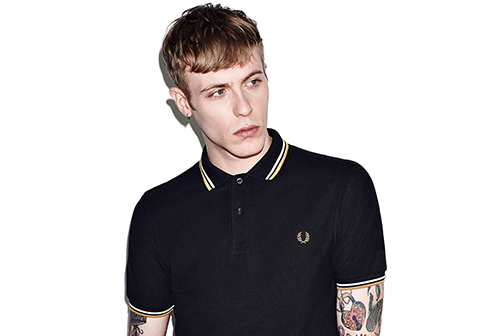 Fred Perry Faces the Music with Marshall Amplification Collaboration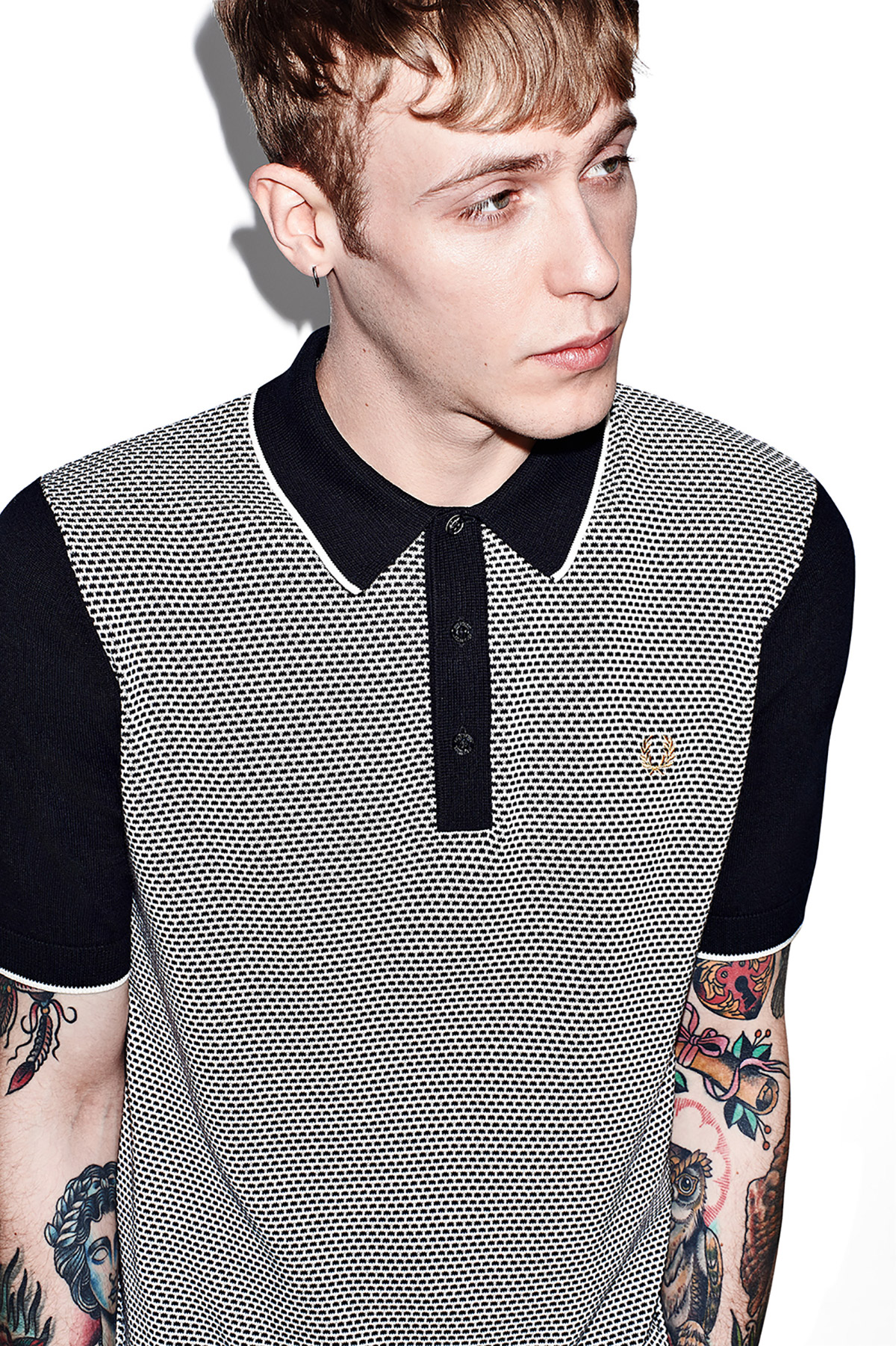 Image: Fred Perry x Marshall Amplification.
Two British icons meet on the global stage as Fred Perry and guitar amplifier manufacturer Marshall Amplification release a brand new collaboration. Fifty years in the making—since the Fred Perry Shirt first became a staple of music industry style— the brand new capsule collection is a celebration of the working class spirit that is the figurehead of both upscale brands, retooled, and edited down for a more modern audience.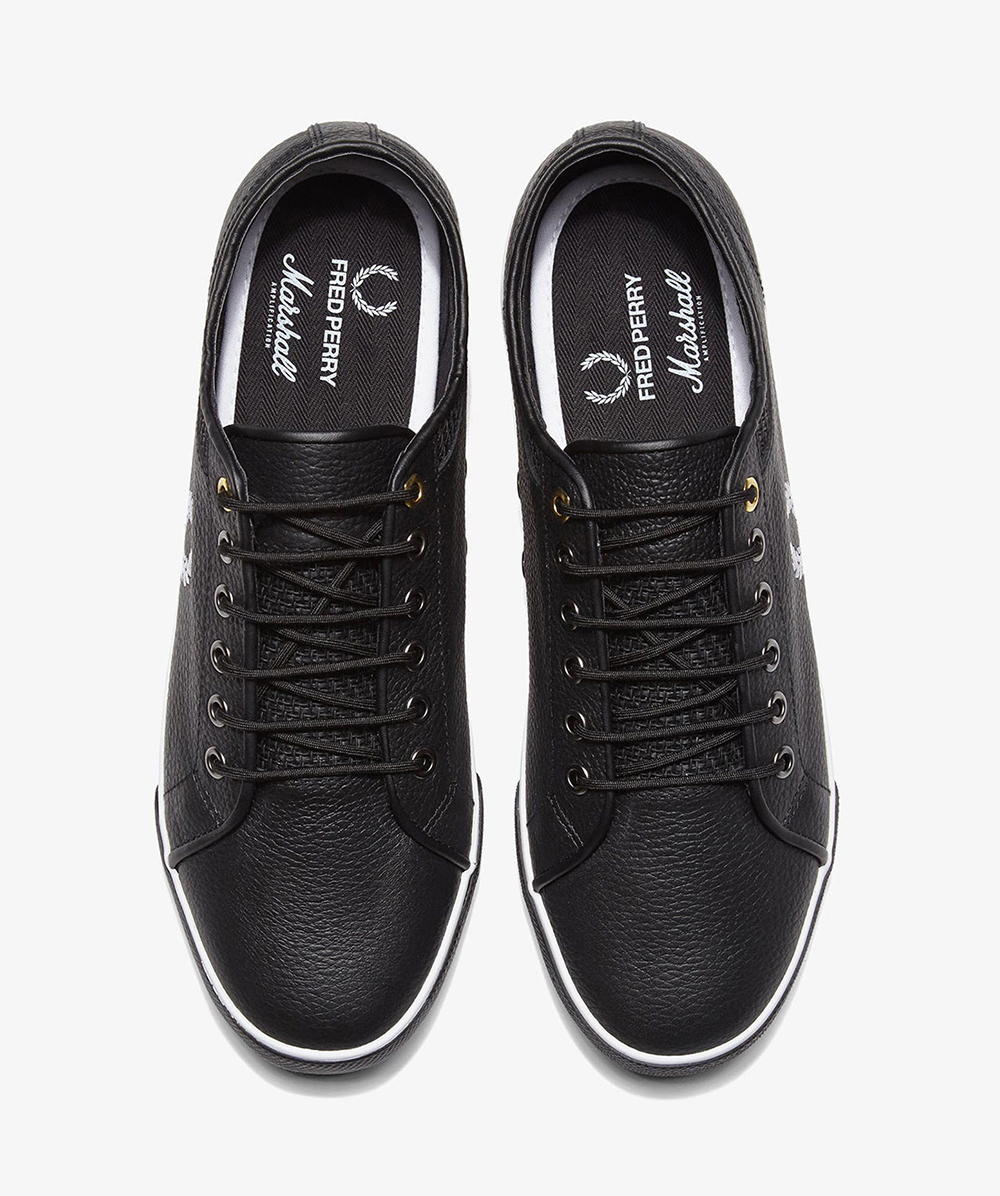 Image: Fred Perry x Marshall Amplification.
The core designs of the collection take inspiration from the Marshall equipment—the JCM Fret Cloth Shirt, a woven pique that replicates the cover material of the amps; Marshall Amplification branded buttons that adorn each shirt style; and a gold-embroidered Laurel Wreath shirt to match the musical hardware—for a line of cross-generational attraction. A new Marshall Amp facelift extends to the Fred Perry footwear line, as the Kingston Leather dons a fresh new exterior in both Black JCM and White Bluesbreaker for a youthful yet sophisticatedly traditional touch. Ready to go for both music festivals or long days out on the golf course, the overall collection is one of solid reinvention and will entice die-hard FP fans looking for that extra edge to a smart look.
The Fred Perry x Marshall Amplification collection is available in all Fred Perry Authentic shops and online now.