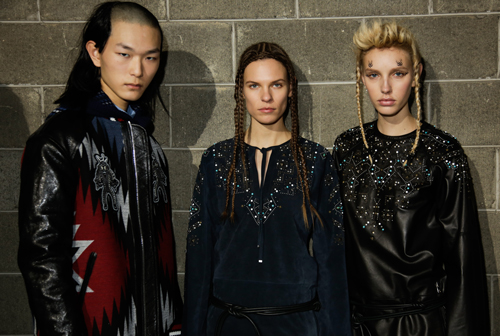 Diesel Black Gold Fall 2018 Milan First Looks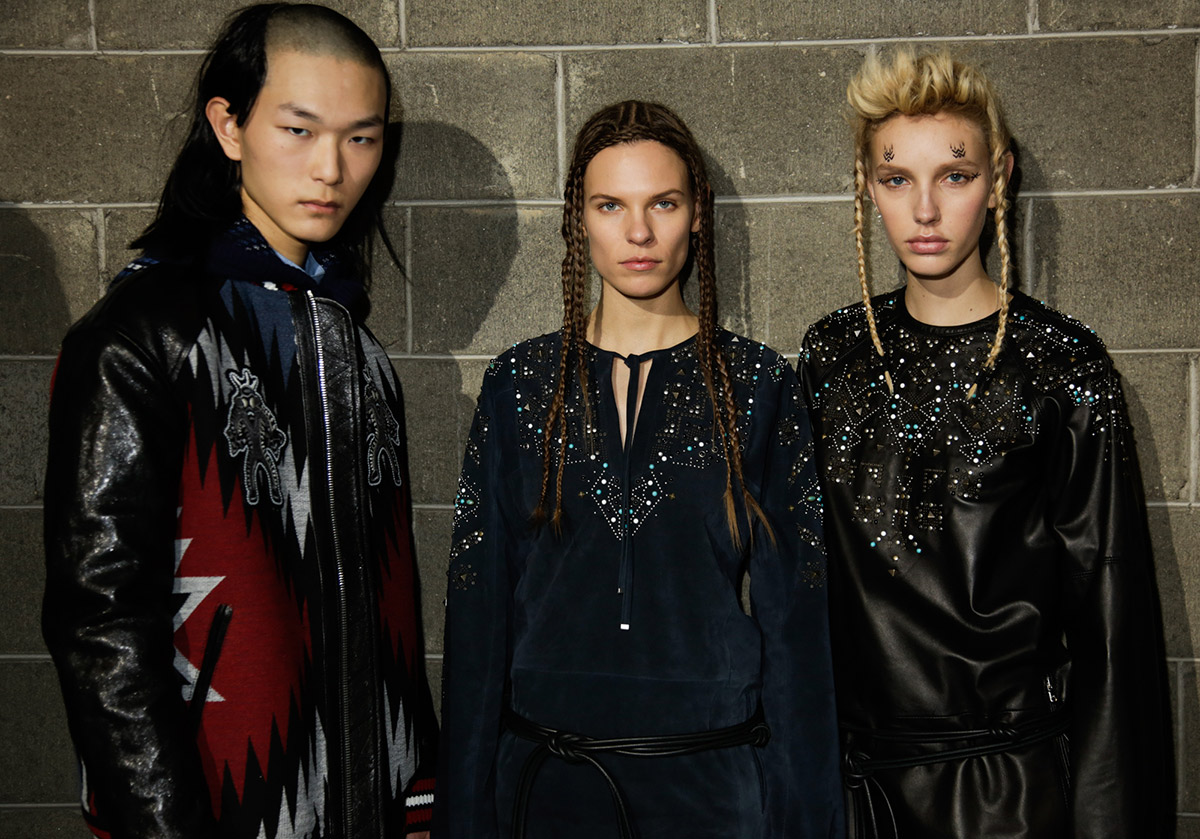 Images: Paolo Simi for ESSENTIAL HOMME.
A melting pot of global references, including biker design cues, 70s bohemian loose fits, and a series of  Western pattern prints, the Diesel Black Gold delivered a dose of multicultural fusion. A dark color palette — composed of monochrome tones, deep blues, and the occasional burst of red — established a dark tone that gave the collection an urban edge in contrast to the soft silhouettes. The intricate detailing on tough fabrics, and combination of loose tops with structured bottoms was the perfect balance of hard and soft that has become synonymous with the label.