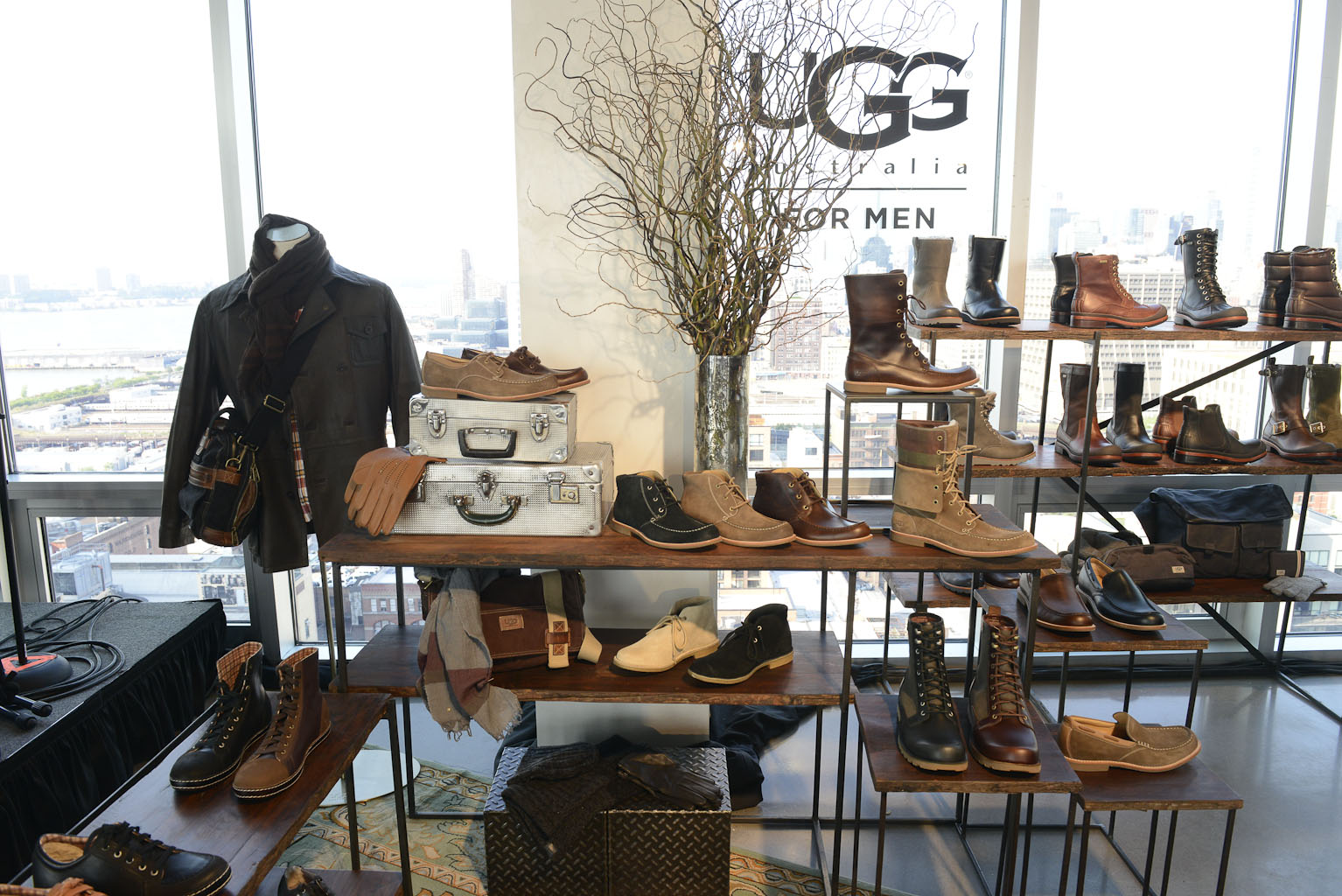 BRAND NEW AND BEAUTIFUL: UGG COLLECTION FOR MEN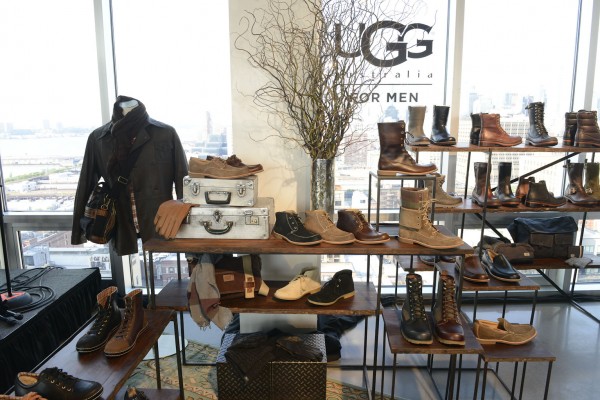 That UGG Australia has been working hard to get men (their original customer, btw) back in their comfy sheepskin-lined kicks means that they've put double effort into making sure their creations do a good job at speaking guy talk. UGG Creative director Leah Larson knows this well and has sewn our language into almost every shoe, boot and now leather accessory and outerwear she designs for us. "The Sex Pistols and the Rolling Stones…like the old Rolling Stones, " she explained of where she drew inspiration for the brand new UGG Collection for Men (different than UGG for Men), which launched last night at an event in New York City amid a hip buzzing backdrop that included a live set by The Drums and an appearance by Alec Baldwin.
The arrival of UGG Collection for Men marks a new, high-end moment for the brand in its growing relationship with us guys, and its one with both modern and classic appeal. "This is my baby," Larson smiles, as one does when holding the beautiful Italian leather shoes you designed. And yes, it speaks guy talk. The dye process used on the leather shoes (a beautiful wingtip, dress boot and combat) gives each one a unique finish so that no two are the exact same. The suede (oxford and chukka), also sourced from Italy, come with the option of a pop color outsole and painted welts. Comfort, however, you have no say in. As in all their shoes have it. That's just part of the UGG tradition (that's why the girls stole them from us in the first place).
Also launched last night was Fall 2012 UGG for Men which continues to impress. The double shaft design of the Via Maggio boot —you can fold the full grain leather down to reveal a handsome plaid was canvas — will be a fun versatile addition to our wardrobe. The every day sneaker (they call it the Bracken) is also a stand out. Lined with sheepskin its comfy (which Larson explained is actually regulates temperature as opposed to just making your feet hot—Japanese hospitals use it that way) and the waxed leather shell makes it a perfect dressed up sneak. For the price, the UGG for Men Montgomery boot is a steal. Waterproof, canvas and leather combo with a moulded rubber outsole are, these are, simply put, sharp. Add in the leather accessories (the military tote, carryall and duffel are both robust and stylish) and  its clear—UGG Australia is for certain back in the boys club. Each of the collections are all available as of now at Uggaustralia.com
---
UGG COLLECTION FOR MEN
---
UGG FOR MEN
---
UGG Fall 2012 Launch Party
[nggallery id=35]
Related:
12 Best Slip-on Sneakers For Summer 2012