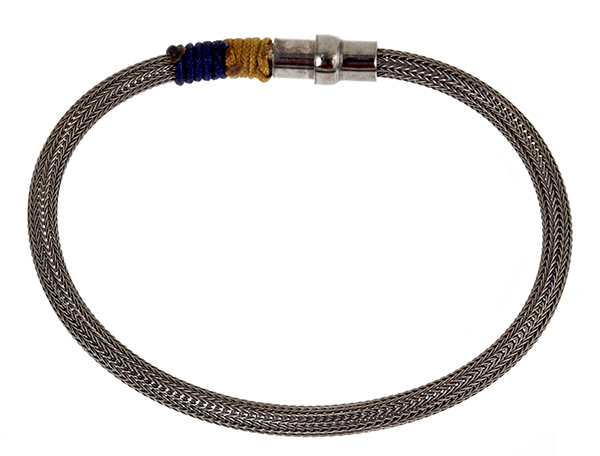 5 QUESTIONS WITH YUVI AND RUBY KOBO DESIGNER, YUVI ALPERT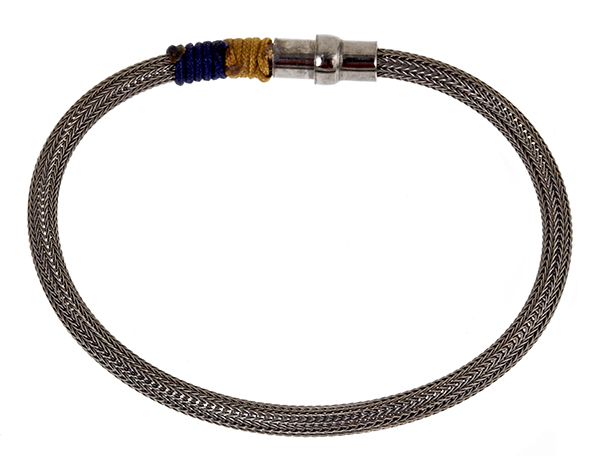 When Yuvi Alpert began designing Ruby Kobo—a line of unisex jewelry—back in 2008, it launched at Bergdorf Goodman Mens.  No small feat. Since then he's won accolades the world over and just launched his own namesake line of men's jewelry at the Paris shows. His first collection is just what guys want too – minimal, interesting, handsome and comes with a good story. It was inspired by an ancient tribal cane he found while traveling in Africa. We chatted the man up to get a little more insight into what its like to have two jewelry collections, what men want in their accoutrements and found out about a little obsession with black diamonds. We concur.
Essential Homme—So, you've already got a very cool jewelry line in Ruby Kobo, what made you want to start Yuvi? How will it be different than Ruby Kobo? Was it difficult to keep the collections separate?
Yuvi—My goal was to design a line solely for men, as opposed to Ruby Kobo, which was unisex. I wanted this new brand to have a clear identity and as a result I kept the collection tight and focused. It ranges from very minimal clean designs to more intricate fashion forward pieces.
EH—What are the questions you ask yourself when you're making a piece? What's the Yuvi voice in the entire men's jewelry landscape?
Y— My intention was to design a collection of jewelry that is about just being yourself. When I was designing it, I would think, what would men be comfortable wearing. I tried to make every piece simple so it would be easy to throw on yet sophisticated and maintained a level of integrity. The voice of the collection is about being honest.
EH—What materials did you use in this collection? What materials, in general, work best on men?
Y—I love the idea of black diamonds on men. In this collection I used bigger diamonds than I have in the past while keeping each style very easy to wear.  The pieces are also designed with the more active guy in mind – many of the bracelets are made with a Japanese cord that can sustain working out, playing sports, or going to the beach. I also incorporated African vinyl and Italian mesh silver.
EH—If you could only wear one piece from this collection, which would it be? Why?
Y—The Sterling Silver mesh bracelet with two-tone cord touch.  I love the contrast of the color on the modern mesh bracelet.