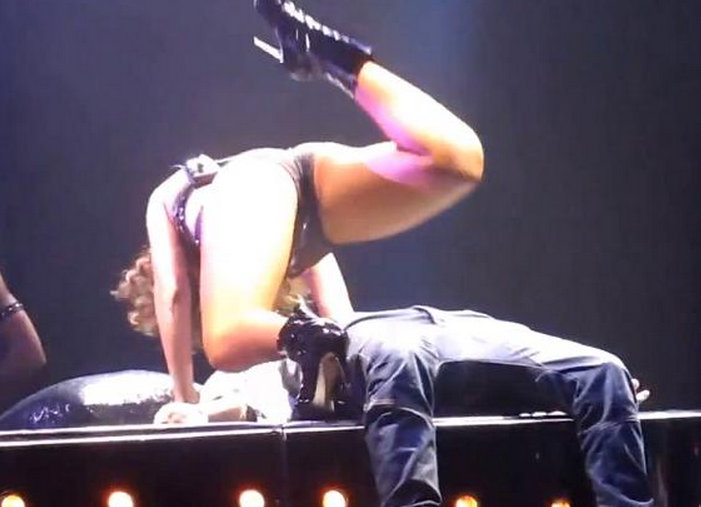 Yes to the Lap Dance Rihanna Gave a Fan Onstage (VIDEO)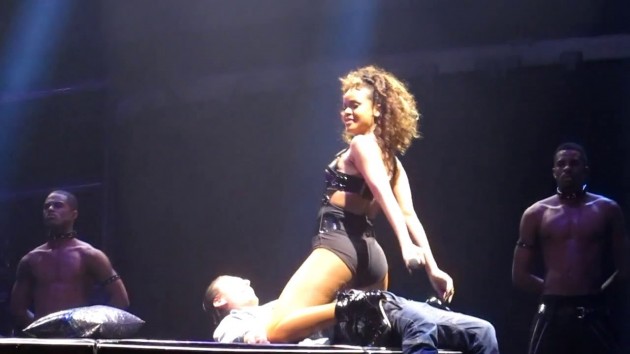 Cures for National Hangover Day (that'd be today) include: lemon juice and cayenne pepper shots, not getting out of bed, and perhaps most effectively, a video of Rihanna giving one very-lucky fan the lap dance of a lifetime. In fact, it might've just been the lap dance of a lifetime to all that attended the concert, just by way of proximity to sexy. Finishing up her Loud-era slow-jam Skin, the bad gal herself rose up in need of some love, to search for any fellas that could help fulfill her. "What about my ladies?" she teased. The chosen man—who judging by his hair has definitely starred in a high school production of Grease—was beckoned to the stage where Rihanna slowly sauntered over to him like a python eyeballing a lizard prey. Her hand glided up his thigh, before she stepped up to him and slammed him to the floor. What happened next does not warrant wordplay. Let's just say, the two end it by sinking beneath the stage where Rihanna undoubtably ate him alive.
Images courtesy of Youtube.