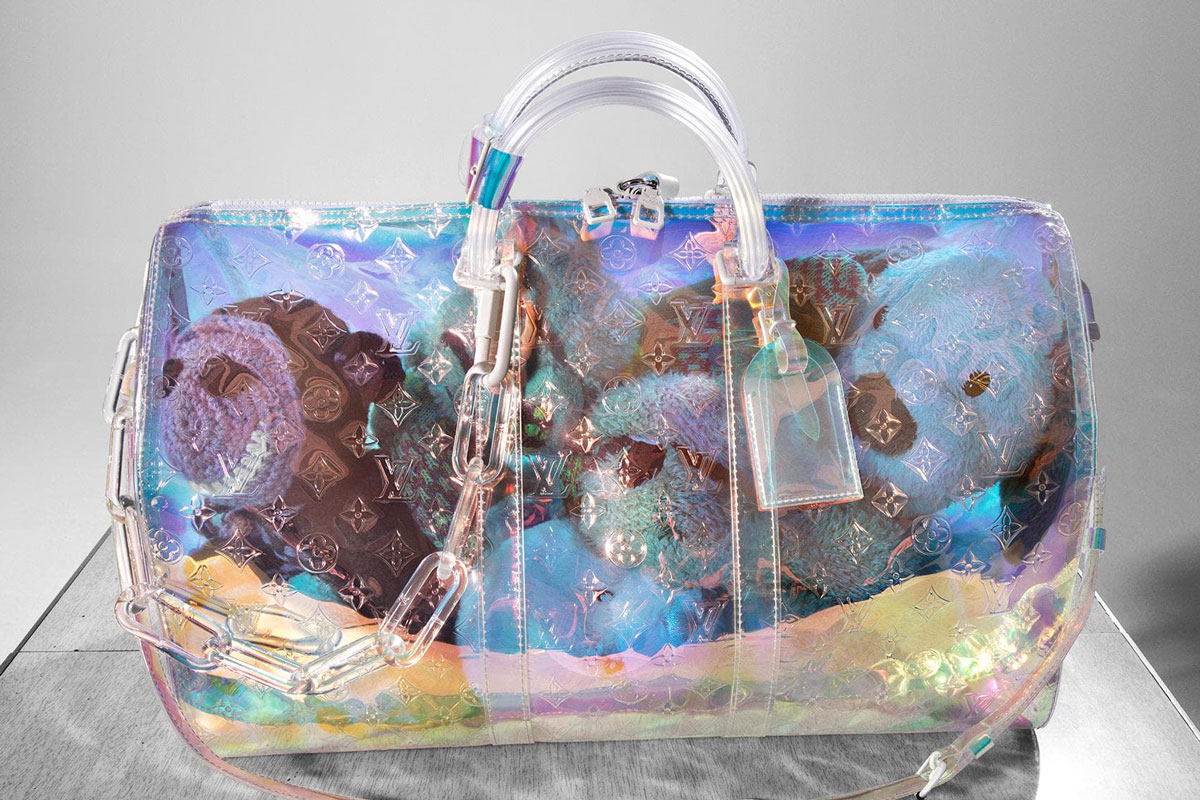 Why the Clear Bag is This Year's Biggest Trend
Bag trends move a little slower than the rest of the fashion world. We're still in the midst of the fanny-pack trend that launched in 2017 with Louis Vuitton and Supreme. But two years later, a new trend is becoming clear: transparent bags have entered the ring.
A clear bag doubles as a nostalgic '90s throwback (in case you need any more of those) that also has the potential to make going through airport security a little easier. Bags have always been kinda mysterious — what are people carrying? — so this upends the very nature of the accessory. Louis Vuitton made one of the loudest statements declaring the trend en vogue when it showed a series of holographic and tinted transparent duffle bags in the Spring/Summer 2019 presentation — some are re-selling for over $3k. Off-White and Rimowa collaborated on their own range of transparent suitcases. Maison Margiela released a clear shopping tote earlier this spring, and Celine, Chanel, Hermès, Jil Sander, and Prada have also shown their own versions of the trend.
Why now? With a transparent bag, your whole life's contents are on display. The pressure to curate the things you carry is higher than before. Personally, I love the idea of buying a $500 bag to show the world that all I travel with is a box of Girl Scout cookies, some $8 pimple cream, and my passport since my driver's license expired four years ago and it's the only ID I have left. In the age of transparency, a clear bag shows the world you have nothing to hide, and that in itself is powerful.