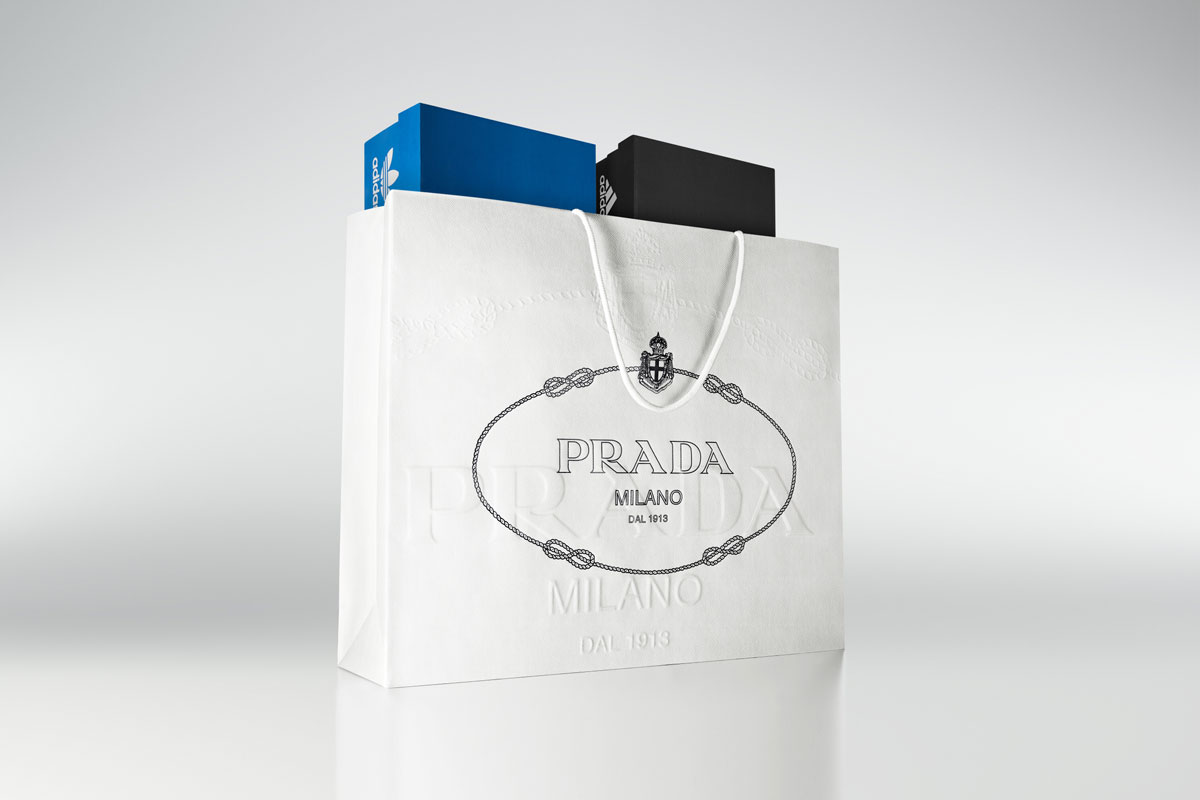 What Exactly Are Adidas and Prada Up to?
In an industry that's polluted with collabs — the likes of many which are covered right here on Essential Homme — anything is possible. Supreme can get with Baccarat. Nike can get with Carhartt WIP. Virgil Abloh can add quotation marks to an entire line of IKEA furniture. The list goes on. It takes a bit more effort these days to do anything truly shocking in terms of collabs, which is why it's interesting that a minor internet frenzy was caused yesterday after Adidas and Prada teased and announced their partnership on both their respective Instagrams.
After each brand posted the same image — a Prada shopping bag filled with two Adidas shoeboxes — the hype was only fueled by fan speculation. But despite the cloak of mystery (however mysterious something can be once it's posted to a combined audience of 46 million), people were quickly able to determine that the forthcoming release was likely a pair of shoes — the shoeboxes in the aforementioned image seem to confirm this. Additionally, WWD confirmed that Prada and Adidas will release two styles in December with plans for a second drop in early 2020. So if you're not able to secure a pair of coveted Pradidas shoes (see what I did there?) for Christmas, you might be able to use some holiday money to buy them in the new year.