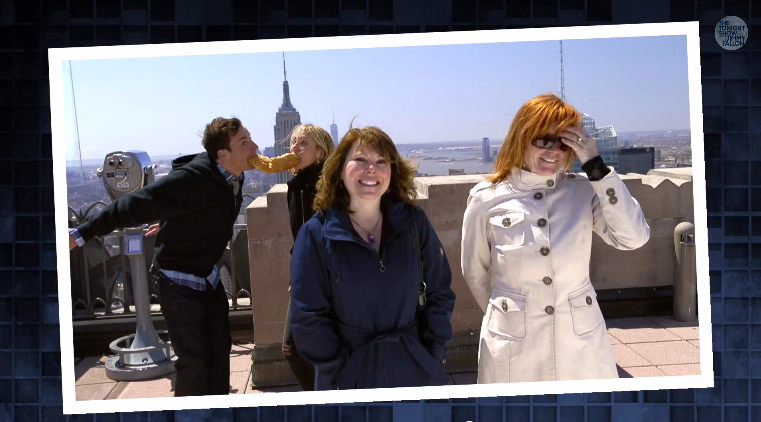 Watch Cameron Diaz and Jimmy Fallon Give the Best Celebrity Photobombs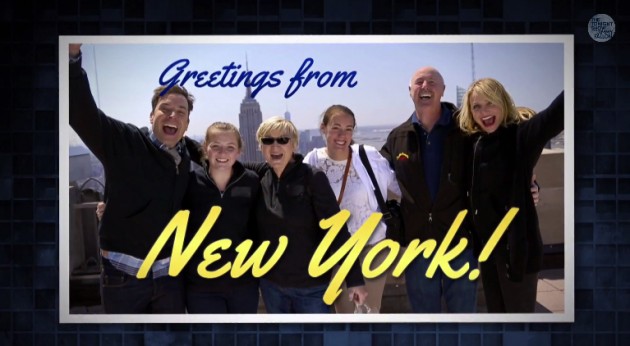 Cameron Diaz is on an unrelenting press tour for her latest critically maligned film The Other Woman (or what some have called "When Terrible Movies Happen To Funny Actresses"). What the film lacks in critical praise (The New York Times said it was, "so dumb, lazy, clumsily assembled and unoriginal, it could crush any actor forced to execute its leaden slapstick gags and mouth its crude, humorless dialogue") it made up for over the weekend with a $24.7M opening. Diaz is on the home stretch of a very, very lengthy press tour for a film Richard Roeper described wordily as "Brutal." That said, one thing prevails: Diaz is funny; the movie, perhaps not so much.
Thus the perfect bang to go out with, was Diaz's seat on the couches of The Tonight Show with her buddy Jimmy Fallon last night. One sketch took them out of the studio and onto the roof of the world famous Top Of the Rock. Participants were told they were taking photos for the Top Of The Rock website. Not true. What ensued, as evidenced above, is best video'd below:
Images courtesy of The Tonight Show.