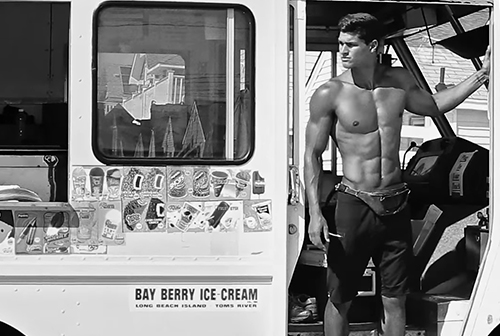 Versace Releases Short Film for Dylan Blue
Video: Versace.
Versace spotlights its newest fragrance, Dylan Blue, in a short film directed by acclaimed fashion photographer Bruce Weber, a prominent figure throughout the brand's visual history. Starring the Italian brand's most recent muse, Gigi Hadid, alongside a slew of male models, including Trevor Signorino, Alan Jouban, Louis Solywoda, and Filip Sjunnesson, the film centers around a rough and tough boxing gym where two groups of masculine fighters, each more determined than the last, vie for their woman's heart. The story portrays the Versace man as rugged and loving, emotionally and physically strong, and as complex as the scent itself. Shot in black and white and placed in New York City, the film evokes vintage romance and heroism, contrasted by the featured modern Versace sportswear – parallel to the classic bottle, which houses an über contemporary fragrance.
Dylan Blue is available worldwide now.