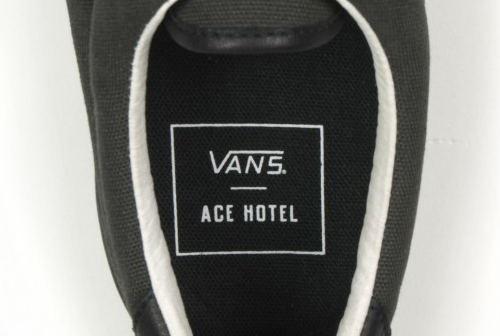 Vans x Ace Hotel Re-Imagines the Era Classic for Lucky No. 59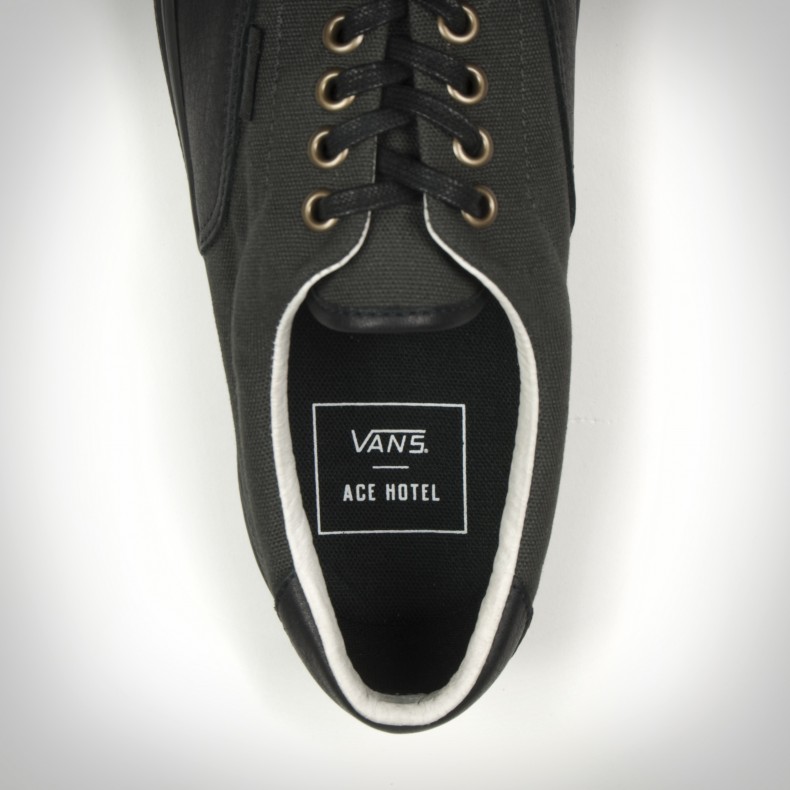 Image: Ace Hotel.
Some shoe models just never go out of style. Vans' signature Era—you know, the one you've been wearing year after year since middle school—is one such trend. Born out of Southern California, Vans' history is steeped in skate culture, and in its 50 year lifetime the Era has become one of the brand's most iconic offerings. But like most breakthrough products, the shoe has also grown to transcend its alternative roots, evolving to grace the feet of teenage hipsters and hip-hop stars alike (here's Kanye in all-white Eras). Now, a new collaboration between Vans and Ace Hotel delivers a dressier (yes, dressier) version of the Era silhouette.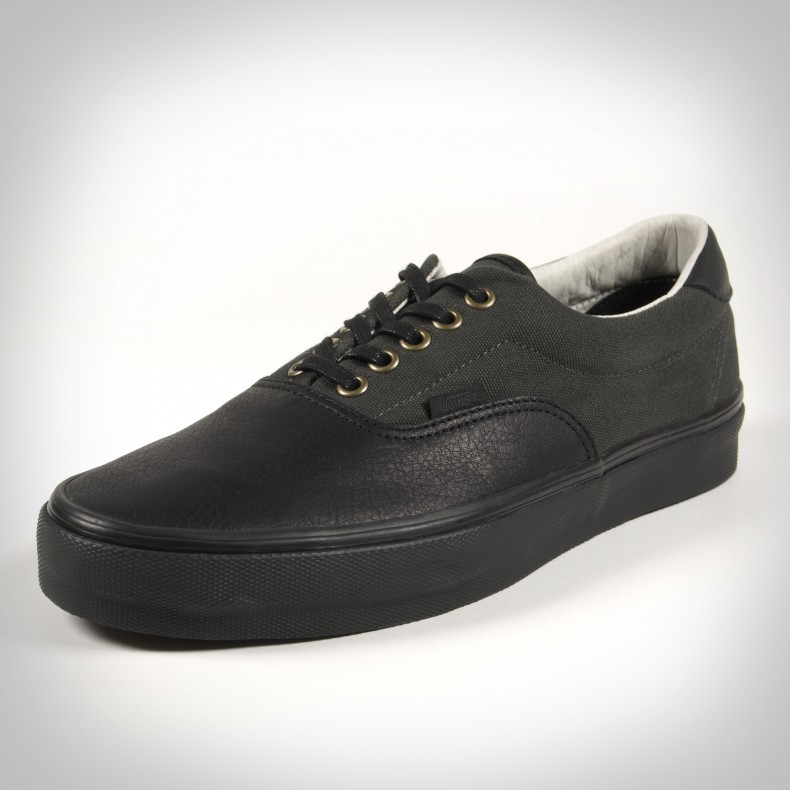 Image: Ace Hotel.
Spearheaded by the international hotel group's creative head, Atelier Ace, the cooler-than-cool collaboration naturally finds a home at Ace's SoCal outpost. Outfitted on the hip downtown staff at the Ace Hotel Downtown LA, the new all-black-everything version of Era #59 features a leather and canvas upper, rubber outsoles, and brass eyelets. Sleek and subtle, the new model exhibits all the qualities of a "dress sneaker," making it suitable for a range of outfits.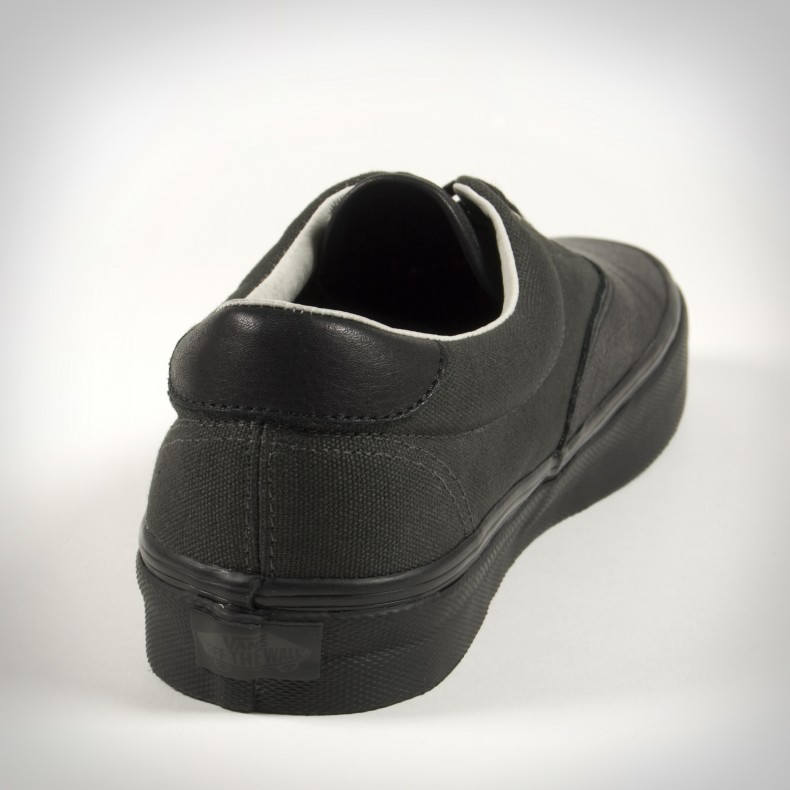 Image: Ace Hotel.
Starting this Sunday, June 22, 2014 the Vans x Ace Hotel Era 59 will be available in limited quantities at Ace Hotel Downtown LA, and will subsequently launch online on the 23rd.