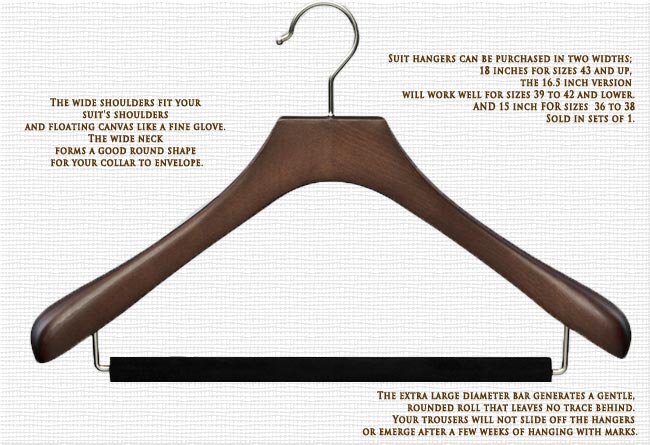 Upgrade Your Closet: Butler Luxury Wood Hangers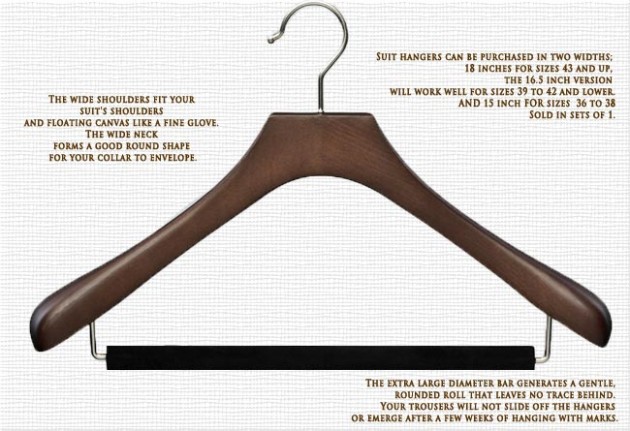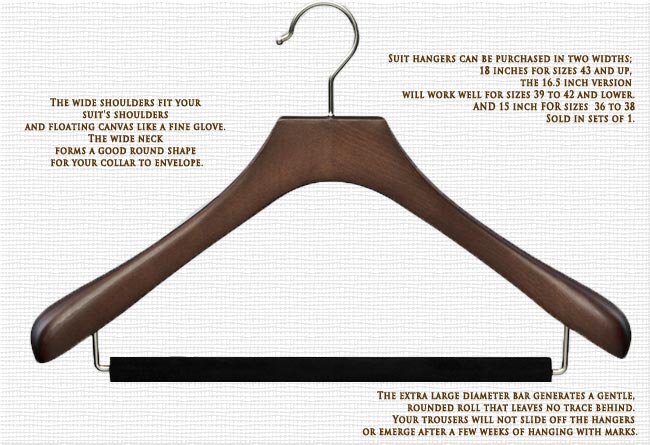 So…ask yourself…isn't it time to venture beyond, uh…Bed Bath and Beyond. OK. Sure, yes, they do a good job at providing utilitarian storage products for the average, every day guy, but because you've got a little more than the commonplace happening in your closet don't you want a little something extra to keep it all tidy. Namely, the kind of sharp, luxe wood hangers you notice when you're staying in high end hotels or perusing the racks at the world's best men's shops. Chances are said hangers come from a company called Butler Luxury and after 20 years of ruling the retail/hospitality thing, they've recently branched out to the consumer market. We've been the proud owner of their suit hanger for a little while now and our suiting has never looked happer, or spiffier. Here's why: Each of their hangers are inspired by the craftsmanship on Saville row and meticulously made (like furniture they say) with a weighty Grade A beech wood— basically, like placing your stressed out suiting on a hanger made of ibuprofen, with three sizes to choose from (18, 16.5 and 15 inch lengths to accompany the sizes and shapes of all men). The extra thick trouser rod is covered in velvet and guarantees no creasing. You can choose hangers for suits, coats, trousers or shirts from the dark matte espresso or polished deep butterscotch to upgrade closet but, what you cannot chose, anywhere, is a better hanger. Purchase information after the jump.
Butler Luxury Shirt Hangers are available at butlerluxury.com
Coat and suit hangers start at $26 a piece.
Trouser hangers are available in sets of five for $39
Shirt hangers are available in sets of ten for $59