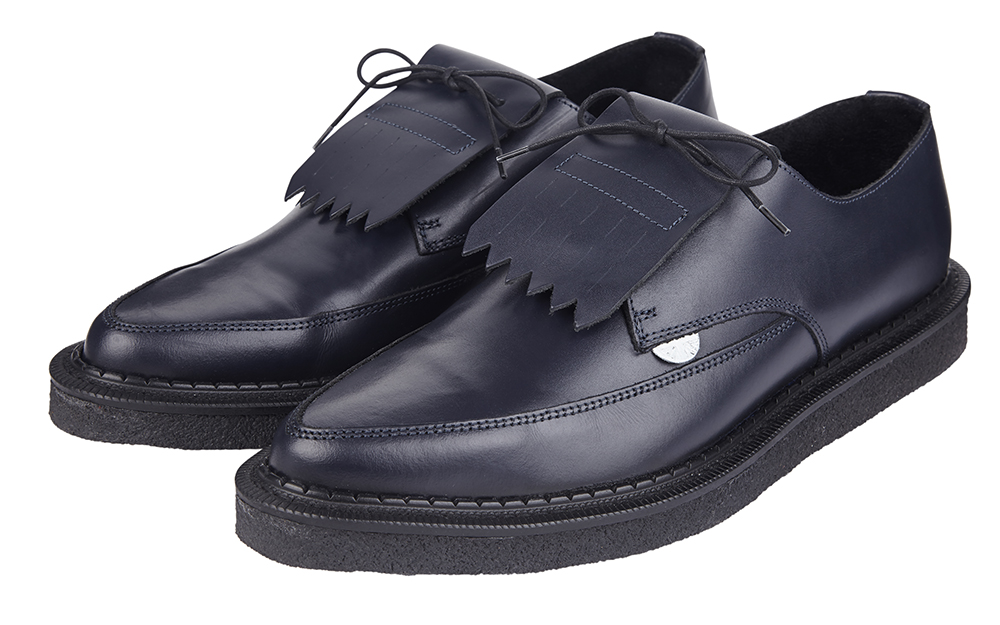 Underground x Pringle of Scotland Team Up Again for SS15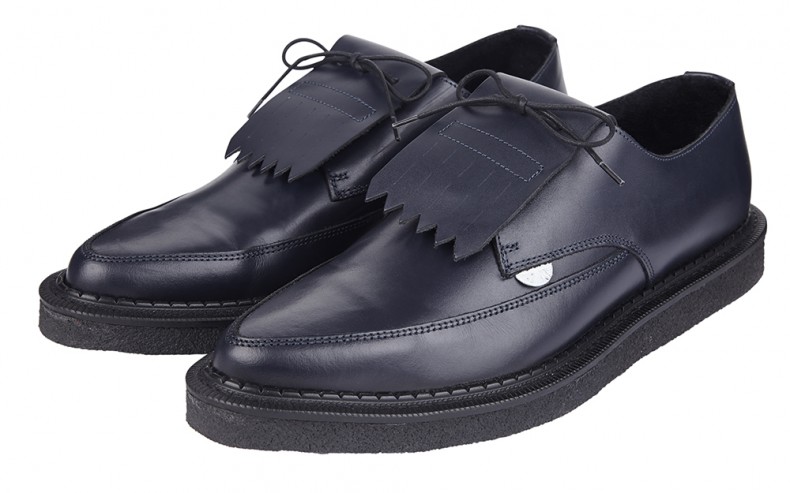 Image: Pringle of Scotland.
After a successful debut last season, rock and roll shoe crew Underground is teaming up with heritage knitwear brand, Pringle of Scotland for a second time around. The resulting Spring/Summer 2015 capsule collection is a study on the British punk subculture—commonly associated with the UK-based shoe label—and the recent golf-inspired shoe trend. In the new release, Underground's iconic creeper style oxfords are given a sleek update with a rounder silhouette and are topped off with simple lacing over a loafer-esque bib. The collection will be available in the classic colors of black, white, and navy and—if it's anything like the previous one, which produced only 30 pairs of each style—we are ready to stand in line.