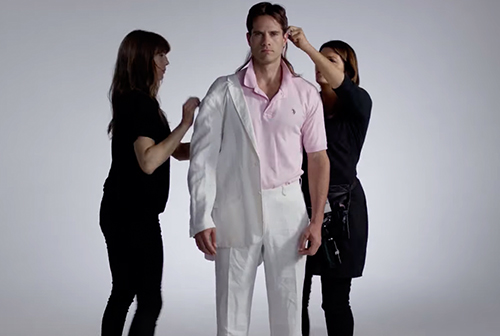 Travel Through "100 Years of Men's Fashion" in New Video
Video: Mode Studios.
Ten decades years of men's fashion are boiled down to a quick three minutes in Mode's latest video creation. Fresh off the viral sensation that became its women's fashion reel, "100 Years of Men's Fashion" follows some of the most iconic looks of history—that cuffed '50s white tee anyone?—along with a few that most would like to forget—looking at you '90s puka shell necklace. The video features each decades' favorite moments, including an '80s "Miami Vice" watch complete with white plastic band and NSYNC's signature "Bye Bye Bye" in '05, to capture that regret tinged nostalgia that led up to the reserved denim-on-denim of today.