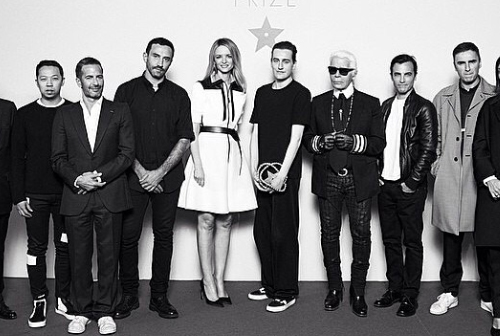 Thomas Tait Wins LVMH Prize, Hood by Air Receives Mysterious Special Award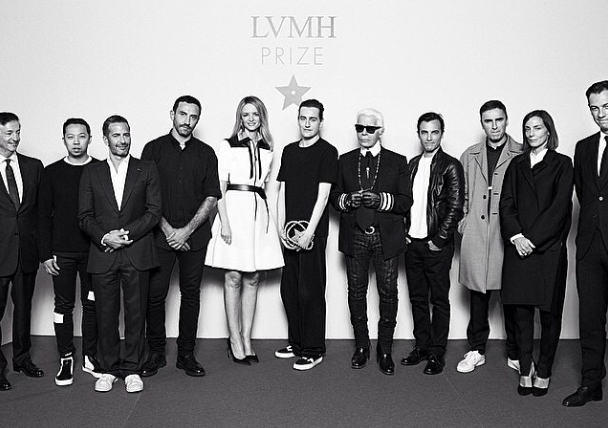 Image courtesy of LVMH.
This morning British womenswear designer Thomas Tait was named the inaugural winner of the LVMH Prize for Young Fashion Designers, Europe's high-end, couture response to The Council of Fashion Designers of America. In addition to the honor of the prize, Tait recieved a whopping 300,000 euro grant along with a one year mentorship and a dedicated team within LVMH to assist the designer's development. Underdog favorites Hood by Air and Miuniku were given two secondary special awards, and each team received 100,000 euros and a yearlong mentorship into the mentorship program. But if none of these names mean anything to you, listen up, because you have about five seconds of spare time before they start being plastered in every major department store. Oops too late, Hood by Air is already at Nordstrom. But why, you say, what makes this award any more significant than any of the other million designer competitions and reality TV shows that happen every day? The answer is simple: all of the creative minds behind LVMH's brands—basically the people that run the world: Nicolas Ghesquière (Louis Vuitton), Marc Jacobs (Marc Jacobs), Karl Lagerfeld (Fendi), Humberto Leon and Carol Lim (Kenzo), Phoebe Philo (Céline), Raf Simons (Dior), Riccardo Tisci (Givenchy)—handpicked Tait to be their winner. Which very well means that he is next in line to take over The White House. Or at least Harrods.