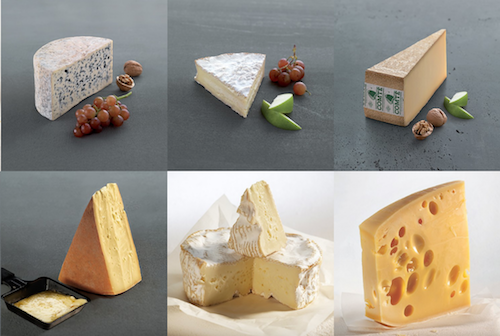 The Ultimate Cheeseboard Guide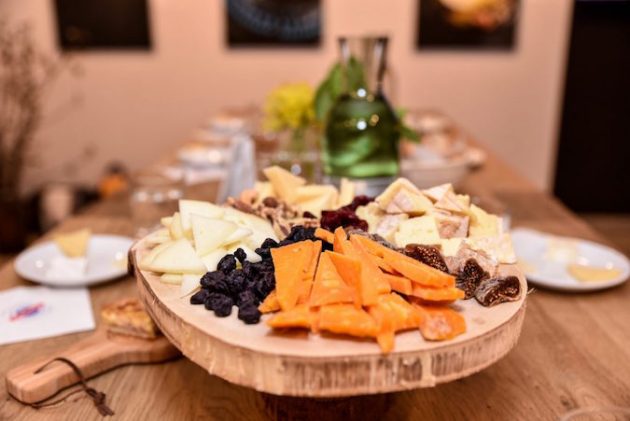 Photos: Courtesy of French Cheese Board
In the land of cheddar and American cheese, our choices need an immediate upgrade from the masters (and recent World Cup winners), the French. We spoke with Charles Duque, managing director at French Dairy Board, to get a lowdown on the essentials for a perfect summer cheeseboard.
The Perfect Cheeseboard is Made of Odd Numbers
"You want to mix different milks, colors and textures.  For hotter days, I would stick to semi-firm and firm cheeses to avoid melting, especially if outdoors.  Try firm cheeses like Comté, Cantal or Ossau-Iraty or semi-firm like Emmental, Munster or St.Nectaire.  All, except the Ossau Iraty, are cow's milk cheeses so add a goat cheese such as Valençay.  Of course, don't forget the blue cheese, always eaten last, such as a Fourme d'Ambert or Bleu d'Auvergne."
Pair With Rosé, Suze & Tonic, Craft Beers, and Martini.
Sounds good to me.
Don't Forget the Fruit, Crackers, Dried Fruits, Breads, Honey and Jam.
Just don't.
Try Cantal, Mimolette and Esquirrou with Butter.
You Need Three Cutting Utensils (at least).
"You want a dedicated knife for the hard cheeses, semi-firm cheeses and blue cheese," according to Duque.
French Cheese Board is located at 41 Spring Street.