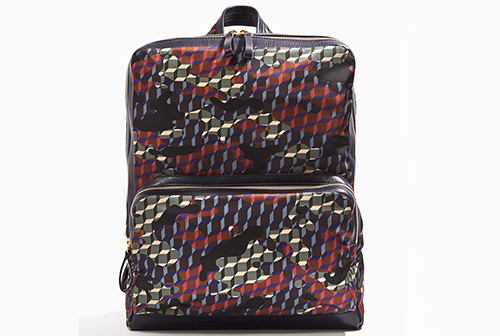 The Season's Best Backpacks
For the brainy, the bookish, or those just looking to store an extra set of gym clothes, here are the best backpacks of the season to stow your essentials and complete your collegiate look.
5. Pierre Hardy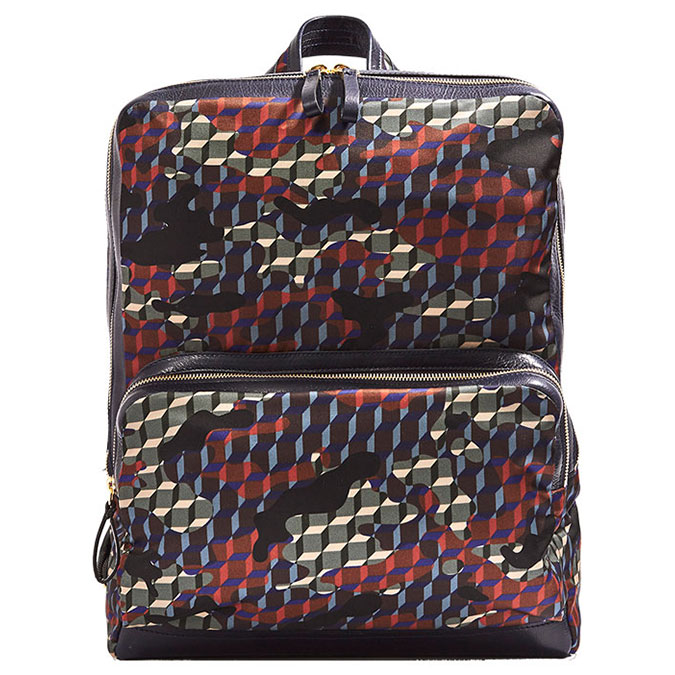 Image: Pierre Hardy.
For the flashy and daring, Pierre Hardy offers this visual masterpiece – a colorized-rorschach of intertwined graphics and uniquely square in construction.
Camocube backpack, $1,195, PIERRE HARDY. PierreHardy.com.