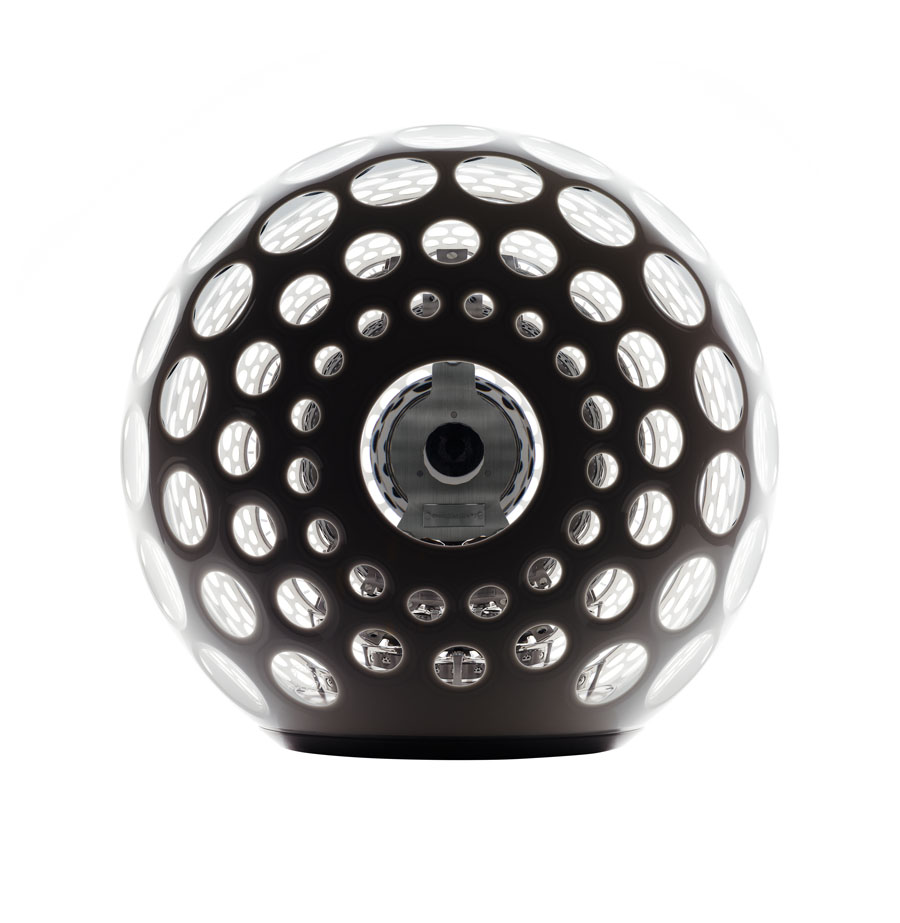 Time for Luxury: The Hermès Atmos Clock by Jaeger-LeCoultre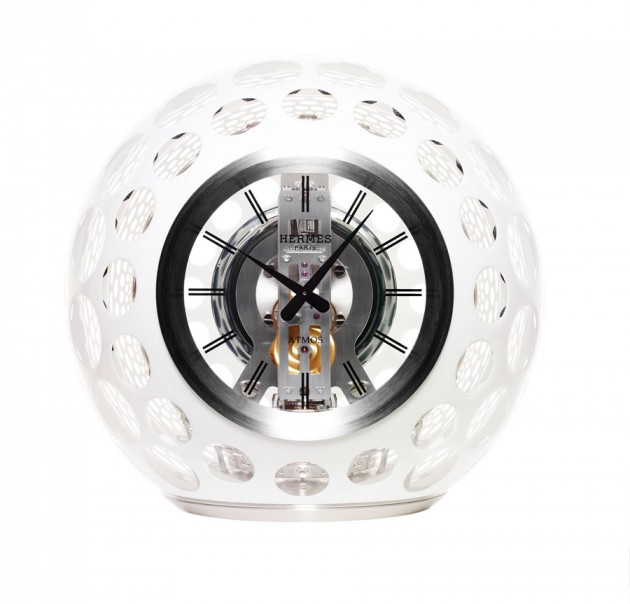 Here's a clock we'd love to have the pleasure of welcoming in the end of daylight savings time: the Atmos Hermès Clock. The stunning piece of art is a collaboration between Hermès and luxe watch maker Jaeger-LeCoultre (who, actually had previous partnership from 1928-1972) and 400 year old French glassware company Les Cristalleries de Saint Louis. Check out more after the jump.
The Atmos, yes, is drop dead gorgeous inside the crystal bubble, but it stands out fromevery other mechanical timepiece in that it never, ever needs to be wound. All it needs to keep ticking is the temperate around it to fluctuate 1 degree Celsius (something that happens just about every time a human being walks past it). The change in temperature winds it by filling a gas-filled capsule that acts as a bellows fanning the mainspring into action expands and contracts.
But of course you love that beautiful bubble design. Know that only six of Saint-Louis' master glassmakers have the skill and experience needed for the successful completion of this task.
The Hermès Atmos Clock by Jaeger-LeCoultre will sell for a price of 30,000 Euros (approximately $39,000 USD) and be limited to only 176 pieces.
Via Forbes