The Clash's Paul Simonon Releases Capsule Collection Out TODAY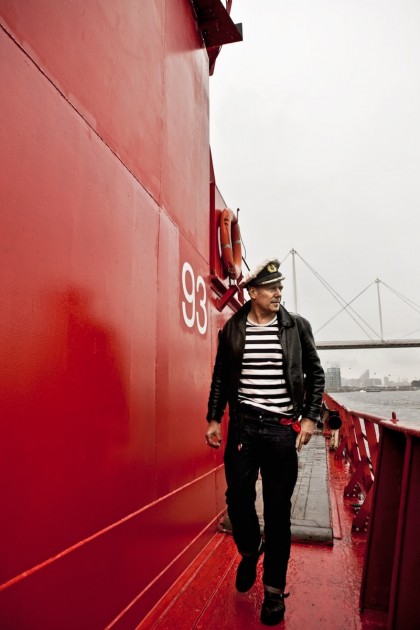 On the one hand, you've got Paul Simonon: One of the founding members of The Clash. On the other hand, you've got  Norman 'Sailor Jerry' Collins, "the Father of the old-school tattoo," turned clothing brand (and let's not forget: 92-proof spiced Navy rum). These hands have joined forces for The Flash Collection, a capsule collection merging Simonon's iconic punk sensibility and style with Sailor Jerry's classic style of flash art. The collection, out today, includes a leather jacket ($2,300.00) two styles of t-shirts ($50.00) and a neckerchief ($30.00). "This is my first design collaboration and what's been really interesting is interpreting Norman 'Sailor Jerry' Collins' art and making my own version, adapting the jacket and customizing it," said Paul Simonon. The jacket in question will be produced in a limited range of only fifty.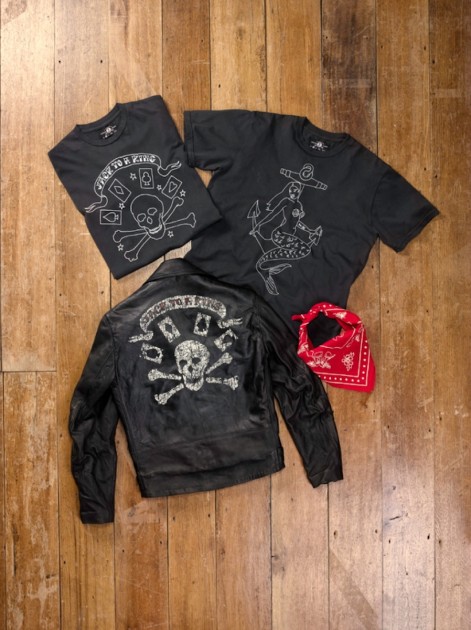 Enda O'Sullivan, Global Brand Director for Sailor Jerry, had this to say about the Simonon: "He's a true icon and a talented artist. Sailor Jerry are extremely proud that the collection will be going on sale around the world. It allows us to continue to honor Sailor Jerry's legacy and his enduring belief that bold simplicity is the benchmark of good design." The extremely limited collection goes on sale today in LA at Trico and the ever-reliable internet, at www.SailorJerryClothing.com.